Jemima Kirke, Painter of Brides, Thinks There's One Good Excuse to Get Married
"It was hard to find a divorced woman who wanted to put her wedding dress back on."
Best known for her portrayal of Jessa in Girls, Jemima Kirke's first love has always been art. The British-born American artist and actress got her first studio at seven, graduated from RISD in 2008, and nowadays spends as much time as possible painting in her Red Hook studio. GARAGE sat down with Kirke to discuss her off-and-on artistic career and current show of bride paintings at New York gallery Sargent's Daughters.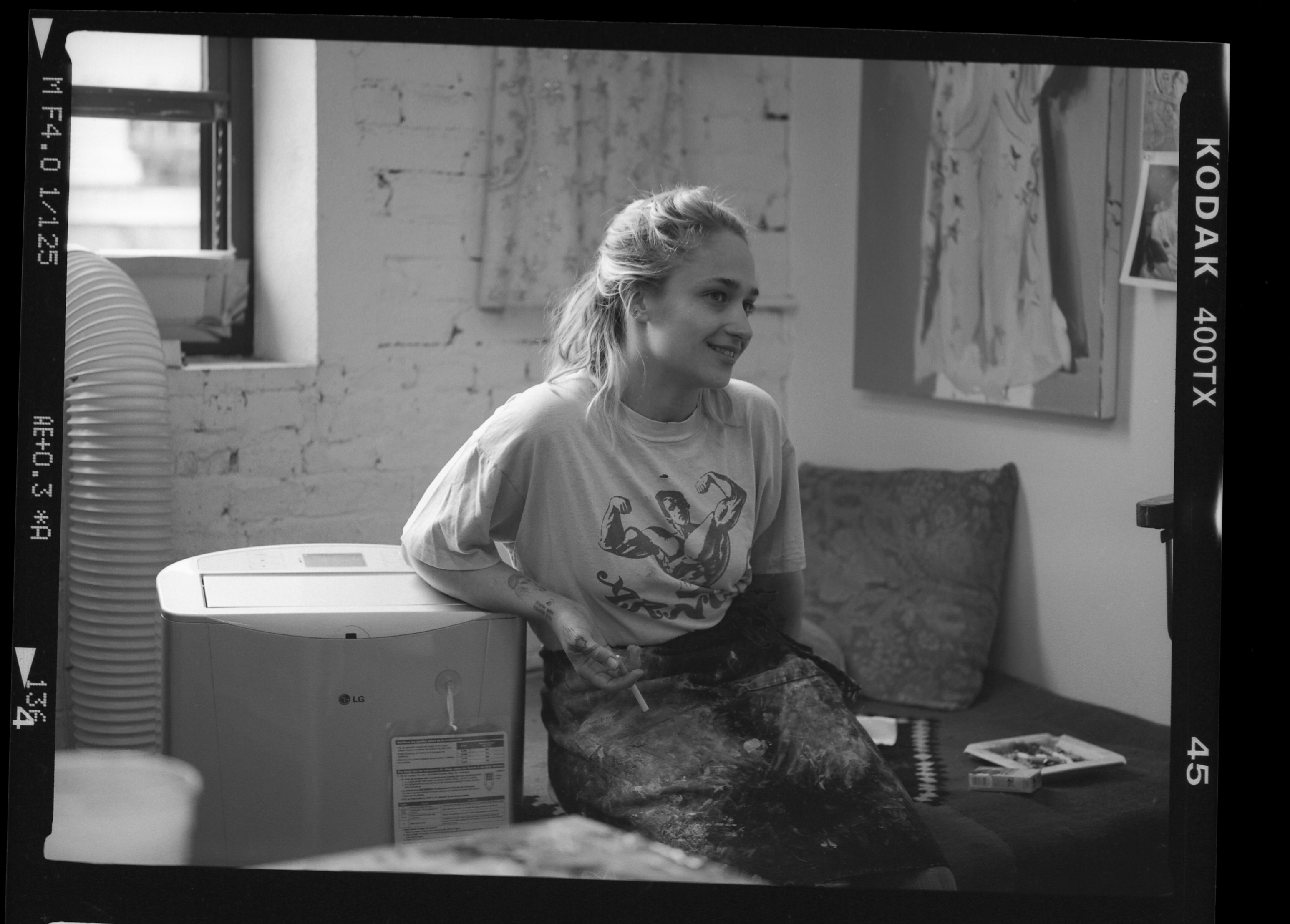 GARAGE: How did you first become interested in art?
Jemima Kirke: It's just something you do as a child and either it sticks or it doesn't. When my mother saw I had an affinity for it she encouraged me by turning our wine cellar into my studio, when I was seven.
Did you study art at Saint Ann's School?
Saint Ann's had a way of nudging you toward whatever eccentricities you had. I did a lot of figure drawing from age 14 or 15. They threw you into a studio with a nude model and I appreciated it because I felt that the school was taking me seriously.
Is that where you met Lena Dunham?
Lena was friends with everyone. She's sort of a self-observed people pleaser. She could go from one type of person to another very fluidly, and everyone loved her for it.
Had you acted before she cast you in her film Tiny Furniture?
I had only been in school plays in middle school, but not in high school. The thing about Saint Ann's is that for better or worse they take you seriously when you're young, and I felt like a painter from the very beginning because they treated me like one. I didn't really try anything else because that was my identity—as I said, for better or worse.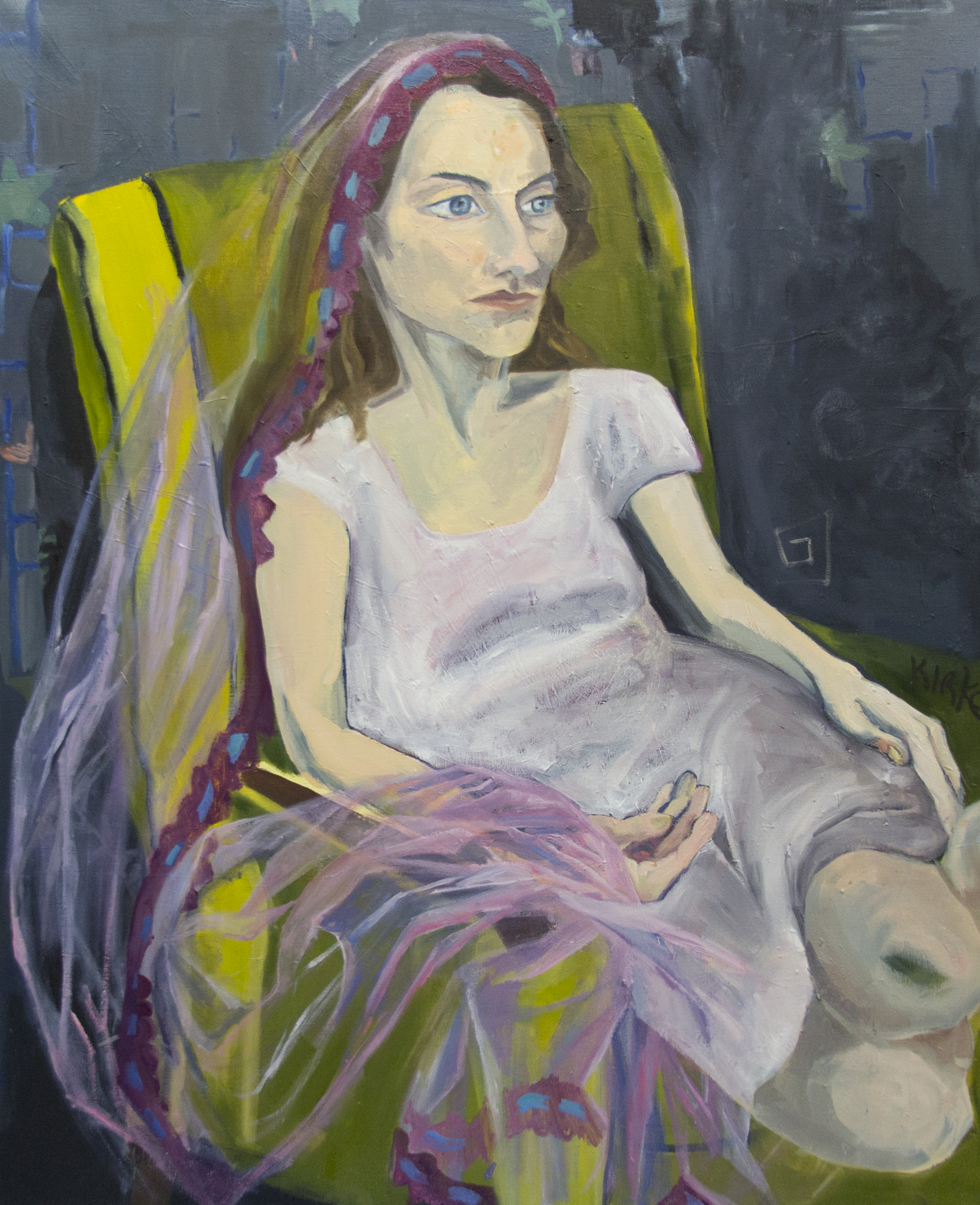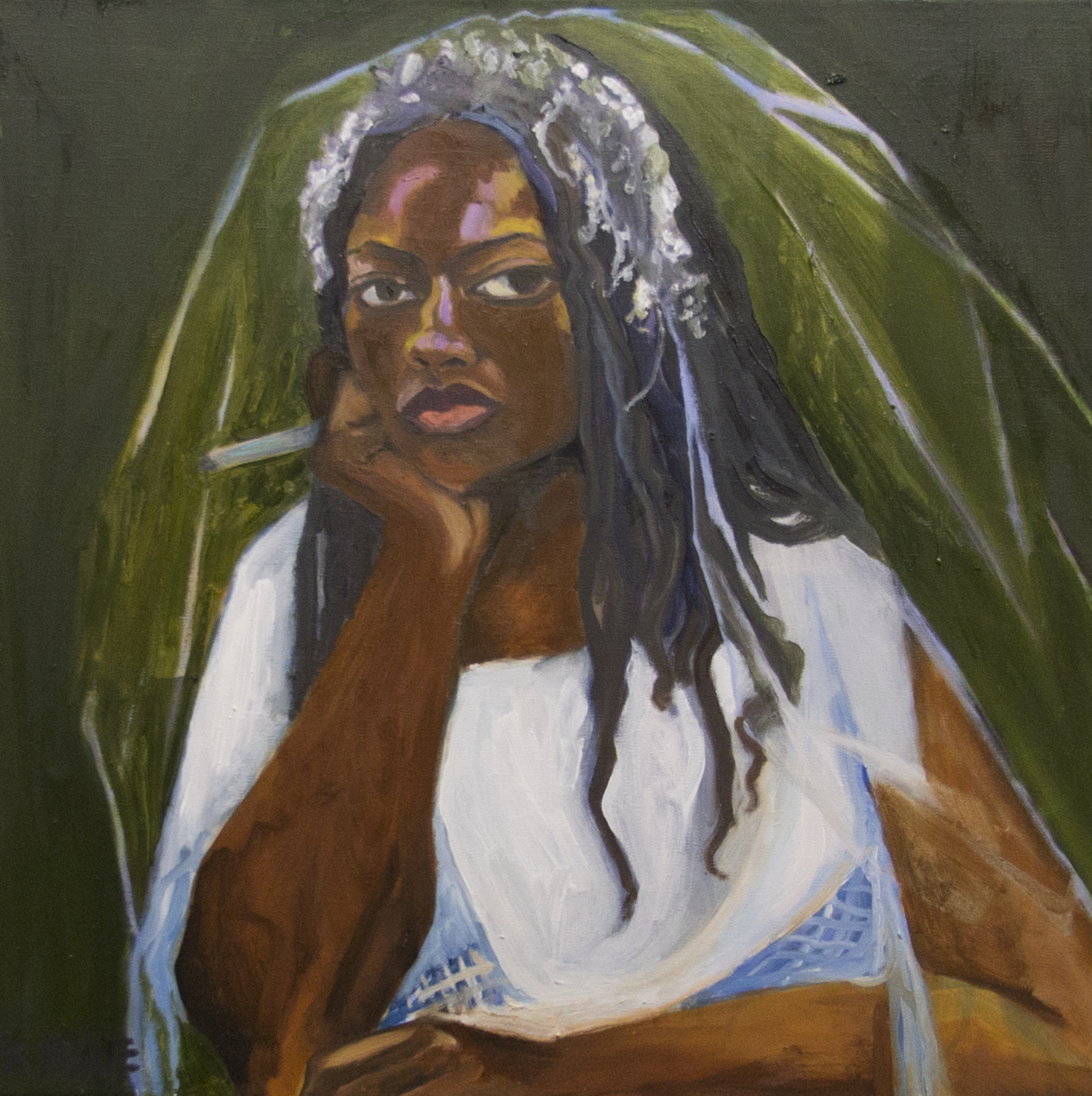 Why did you decide to attend the Rhode Island School of Design?
It was the most prestigious college that accepted me. I only applied to the Art Institute of Chicago, RISD, and NYU. I got into all of them, but decided that RISD was the fancy one—let's go there.
What do remember best about your days there?
I was thrown out twice. I really didn't use RISD very well. I wasn't prepared for the discipline and work regime. I fell flat on my face quite quickly. I was suspended for cutting class, which was something I regularly did at Saint Ann's. But I guess the most positive thing was studying with Alfred DeCredico. He was my drawing teacher during my sophomore year and then I was his TA every semester afterward. He changed the way that I looked at art. He was a bit culty—one of those seductive, crazy characters that was smart, but over the top. You either bought it or you didn't, and I did.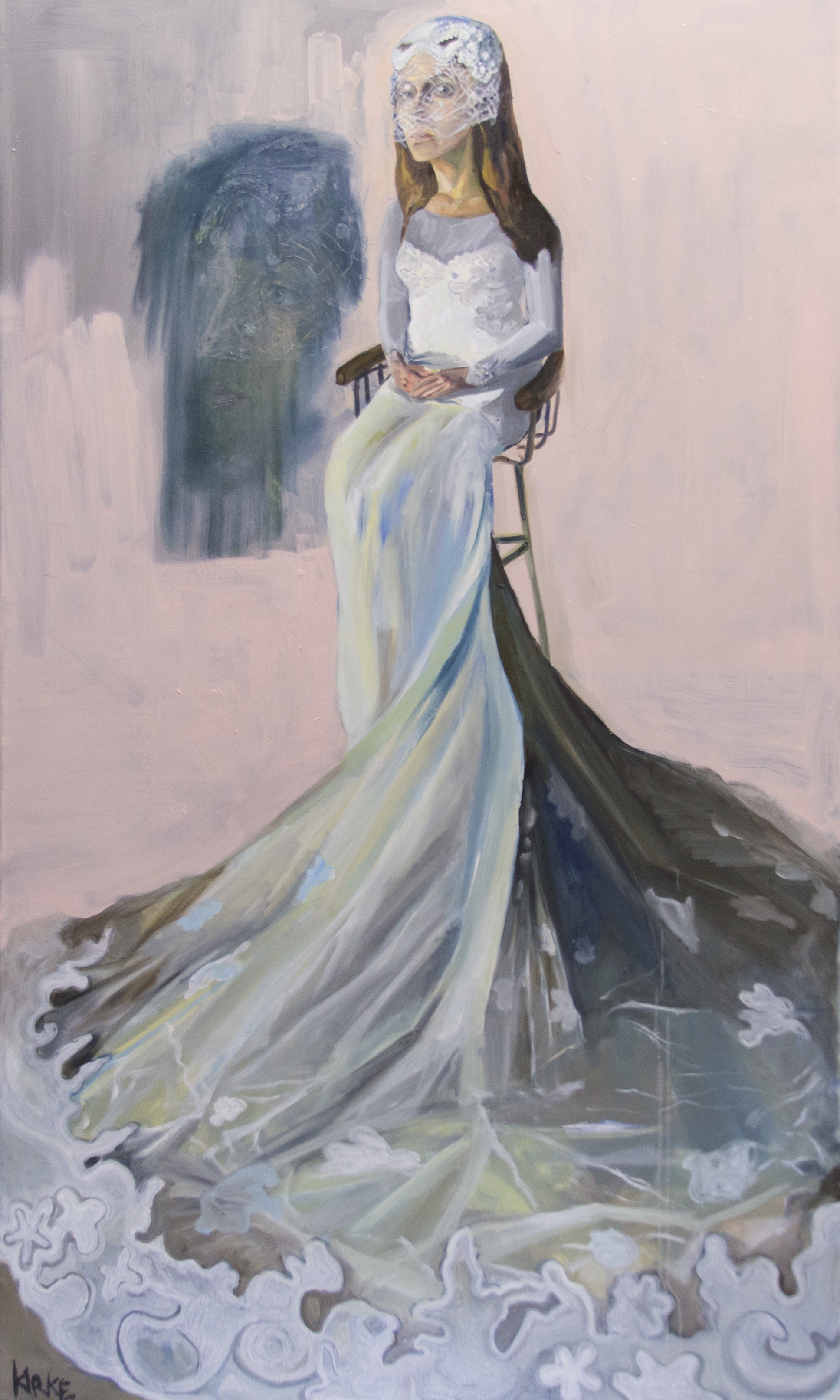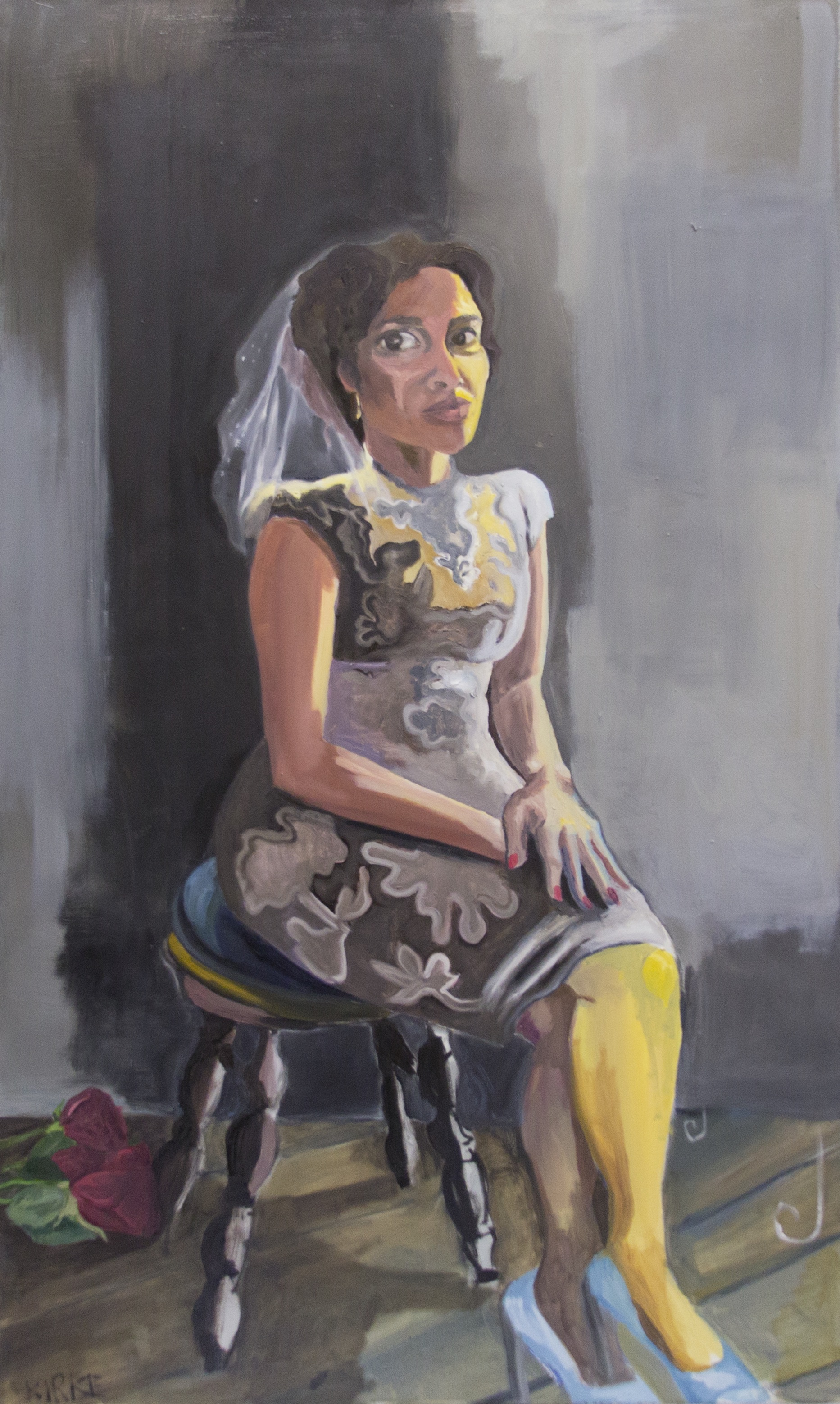 What was your first big break as a visual artist?
The designer Ricky Clifton saw some of my paintings at my mother's house in the West Village and took them and hung them in a shop. He didn't praise me; he was just "these are good, I'll take them," which was good for my ego.
How did you happen to have a solo show of paintings of women at San Francisco's Fouladi Projects in 2014?
The gallery emailed me out of the blue and I had this mentality that if someone wants to show it, do it. It was at a time when Girls was really popular, so it was hard to put my trust in it, but it worked out.
Who were your subjects?
They were mostly my friends, family, and myself. Even though I wanted to paint other people I didn't really have the balls to attempt it. I felt awkward being in the room with a stranger and painting them. I look at portraits by the masters and wonder what kind of cruelty did it take—that I'm lacking—to have people sit there and not speak and not really give a shit about them. But I'm getting better at not choosing people simply based on comfort level now.
What's it like being an artist who's already recognized in another field?
It's fine. It doesn't really bother me, but people do get surprised. I'm noticing that I have to specify when I say I'm going to my studio. People aren't sure what kind of studio I mean. But it's fine, I try not to think about it too much, otherwise I might become that person who walks around stomping her feet and shouting, "I'm an artist." It's not a good look!
Your show at Sargent's Daughters is also about women, but this time they're all brides. Why's that?
I've been thinking about marriage for a few years now, starting when I was still married. I naturally started questioning if one is unhappy, why stay? What function does this union serve if it's not a total choice? I did a self-portrait at the time, which is in the show. It's a sad self-portrait that I painted before I was divorced. It was a bit awkward when my husband at the time saw it. He's intuitive and usually loves to talk about my work, but he said turn that one around. After I got divorced I started noticing all of these friends getting married and had questions about it. I don't understand how women who are making their own money need to marry. I love a party. I love performing. I love being the center of attention. That's why I love weddings and want to have a wedding. The civil part of it is what I really don't get, unless you're doing it for a green card, which is kind of cool. That's kind of a dream for me because it's a good excuse to get married.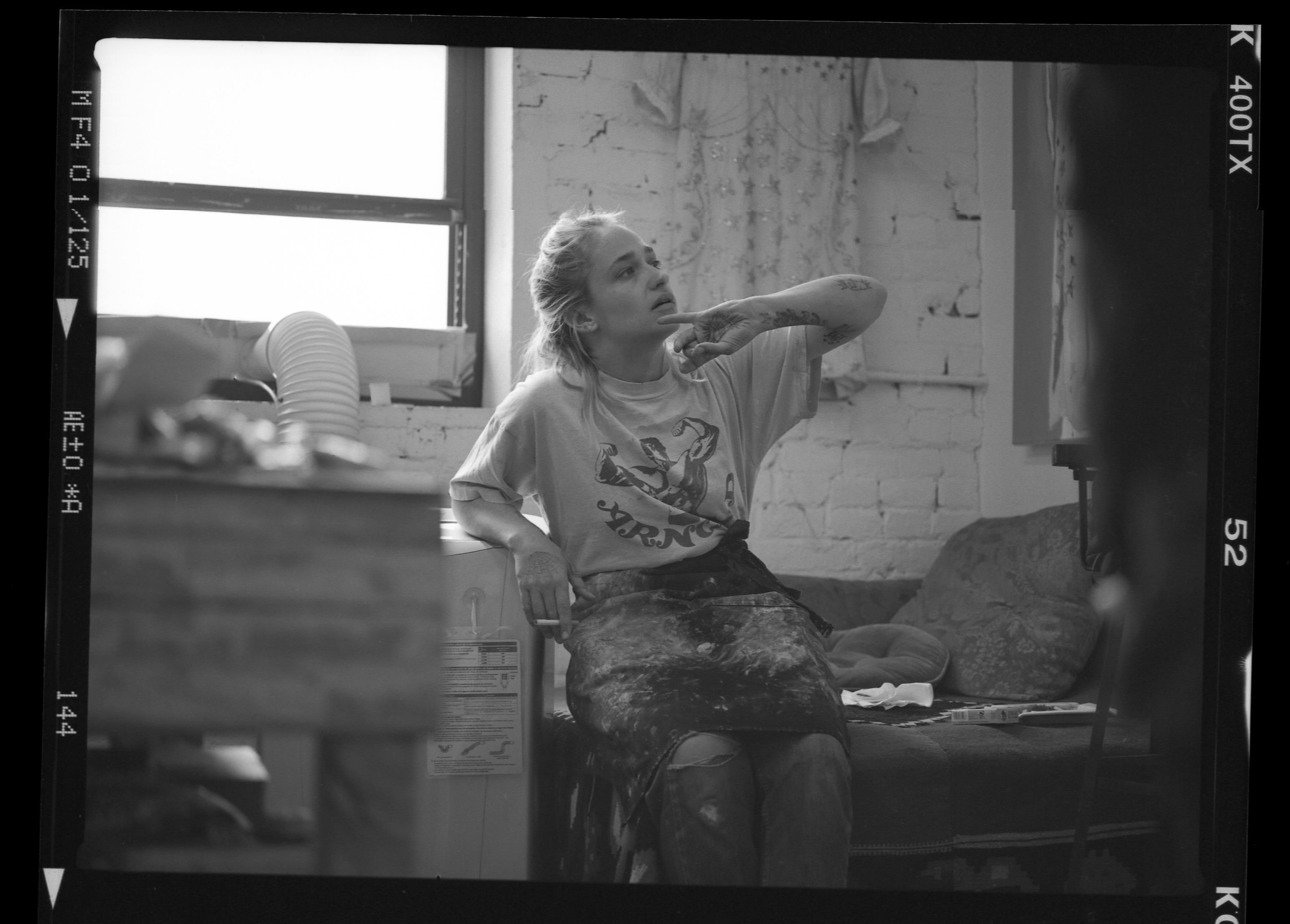 Do you paint from life or from photographs?
I've always painted from life, but these portraits are a combination of the subjects sitting for me and from photographs that I took. I take really bad photos, which serve my memory but can't be totally relied upon.
What were you trying to capture or reveal of these women?
I wasn't trying to capture something as much as I was trying to make a study of something, like research to this question of why we get married. There's definitely a resignation in all of the subjects to something that doesn't feel like a total choice. They were all married recently or divorced, but it was hard to find a divorced woman who wanted to put her dress back on.
Are you making a feminist statement?
I suppose I am. I'm just asking questions that I don't have the answers to, either. Why are we practicing such an antiquated concept and not questioning it at all?
That question came to mind after watching the video you made for the Tate exploring the role of women in art. Was that a motivating factor for focusing on female subjects?
No, the only factor that I could point to is that I just have a lot of female friends. I'm most interested in women because they help me out with questions about myself, and ultimately I'm just interested in myself.
Your work has an affinity to the portraits of Alice Neel. Is she an influence?
She was definitely an influence, but I always have someone every couple of years that I become obsessed with and then I have to kill them off—at least in my head. I love Alice Neel, but she's dead to me. Now I'm obsessed with Otto Dix, but he's going to have to be gone soon.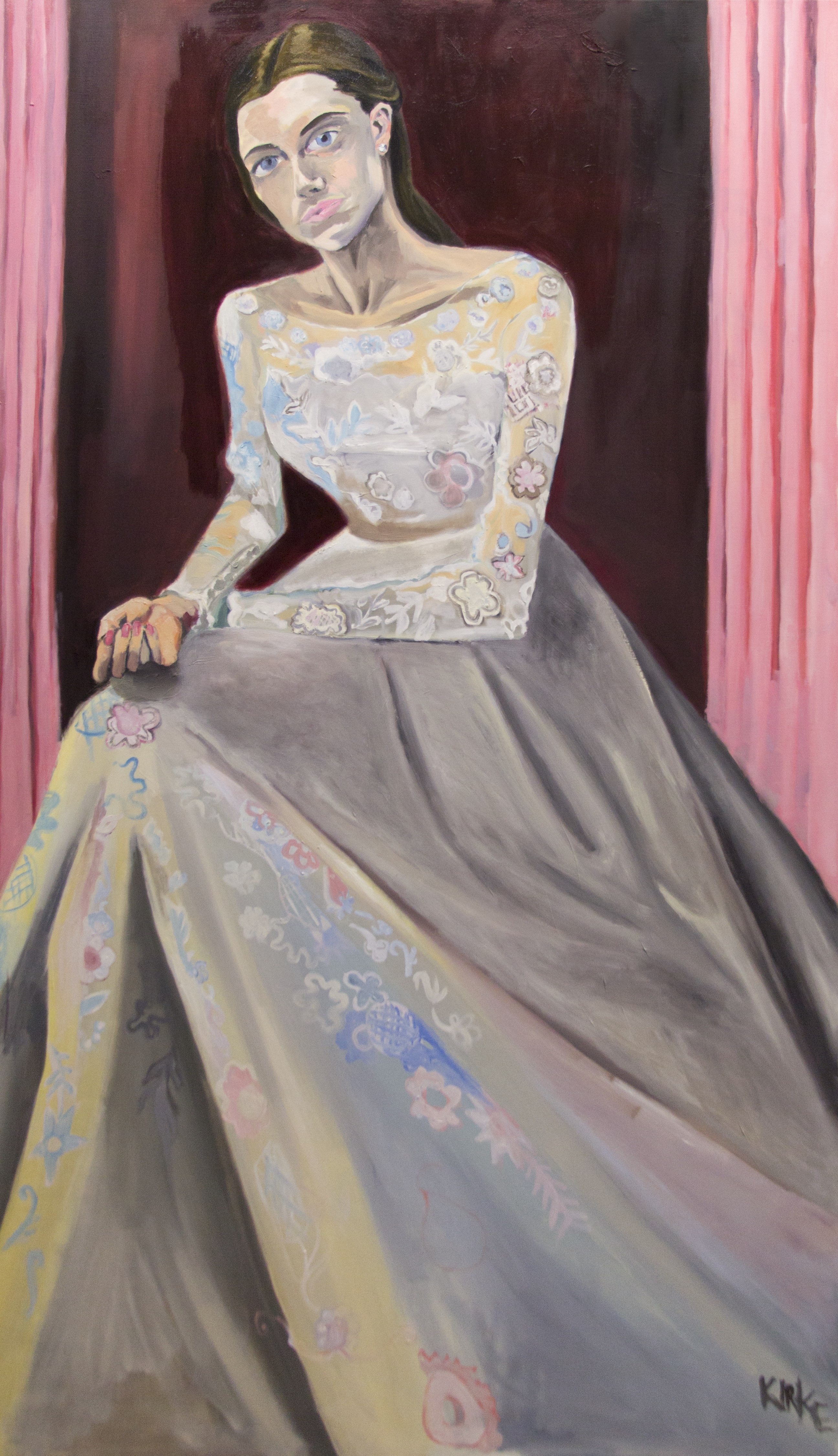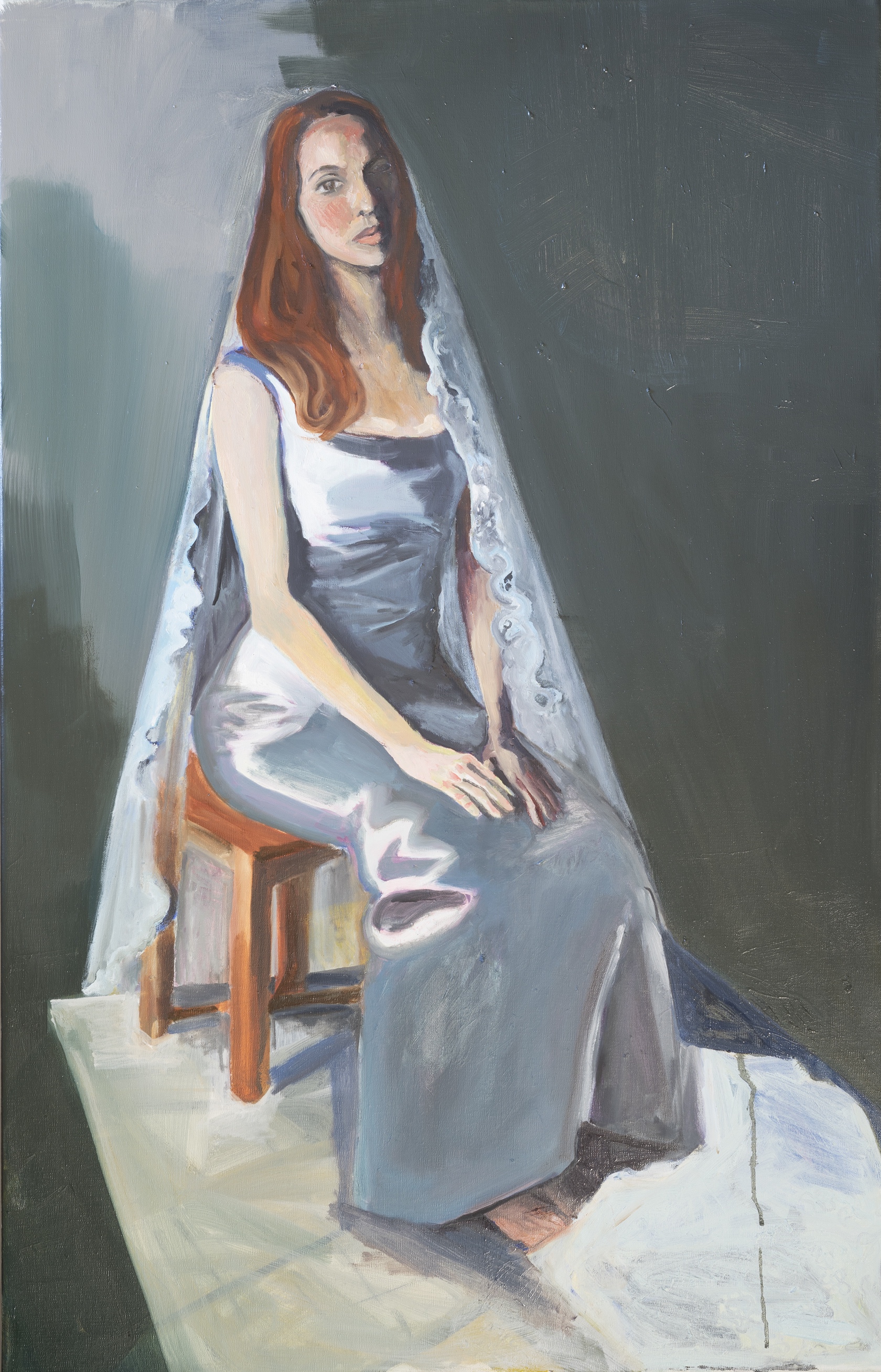 How did you land this show at Sargent's Daughters?
Liz Kabler of Skylight Projects, where I showed in 2011, introduced me to Allegra LaViola, the gallery's owner, and then she put me in a group show of 40 women exploring the legacy of John Singer Sargent a few years ago. She kept returning to my studio, but didn't commit. It lit a fire under my ass because it was my first studio visit where I saw that someone was interested in the work, but it wasn't good enough. I was painting portraits, but without a thread. They started to have a commonality when I got this idea to do brides and that's when Allegra became interested in showing this body of work.
Had you looked at John Singer Sargent's work for inspiration?
Of course, I have a painting inspired by him that I want to do. I love the way he painted children.
Do you find it ironic that you're now showing at a gallery named after him?
Ironic? No, but it fits. Allegra and I never talk about Sargent, but I'm clearly influenced by him. The gallery is very hospitable to painting, which is why I'm excited to show with it, regardless of the name.

Jemima Kirke: The Ceremony is on view at Sargent's Daughters, New York, from December 13, 2017, through January 21, 2018.