How Lizzo's Stylist Went From Fan to 'Fit Consultant
Designer Marko Monroe talks outfitting one of the buzziest stars out there.
Photo via Getty Images.
For Little Rock, Arkansas native Marko Monroe, it all began with house parties. It was around 2012, and Monroe, his boyfriend and their friends were throwing elaborate themed house parties and needed looks that corresponded to their theme. With no formal training in design—with a BFA in sculpture, in fact—Monroe started making stuff.
That group came to be called the House of Avalon. "In the group, I am more of the 'maker,' so anything that deals with set design, costuming, or any of the physical reality," Monroe tells GARAGE. "Hunter, my boyfriend, is more of the graphic designer and House mother, while Grant is more of the visionary. But all together we just have this balance of ideas and everything kind of flows in between."
His first encounter with chart-topping sensation Lizzo came via her song "Phone." "We used to play the shit out of that song at the club," he recalls. Then came their collaborations, which have included custom Christopher John Rogers at the GLAAD Awards, custom BCALLA at Coachella, custom Marc Jacobs at the Met Gala and custom House of Holland at the BET Awards just to name a few.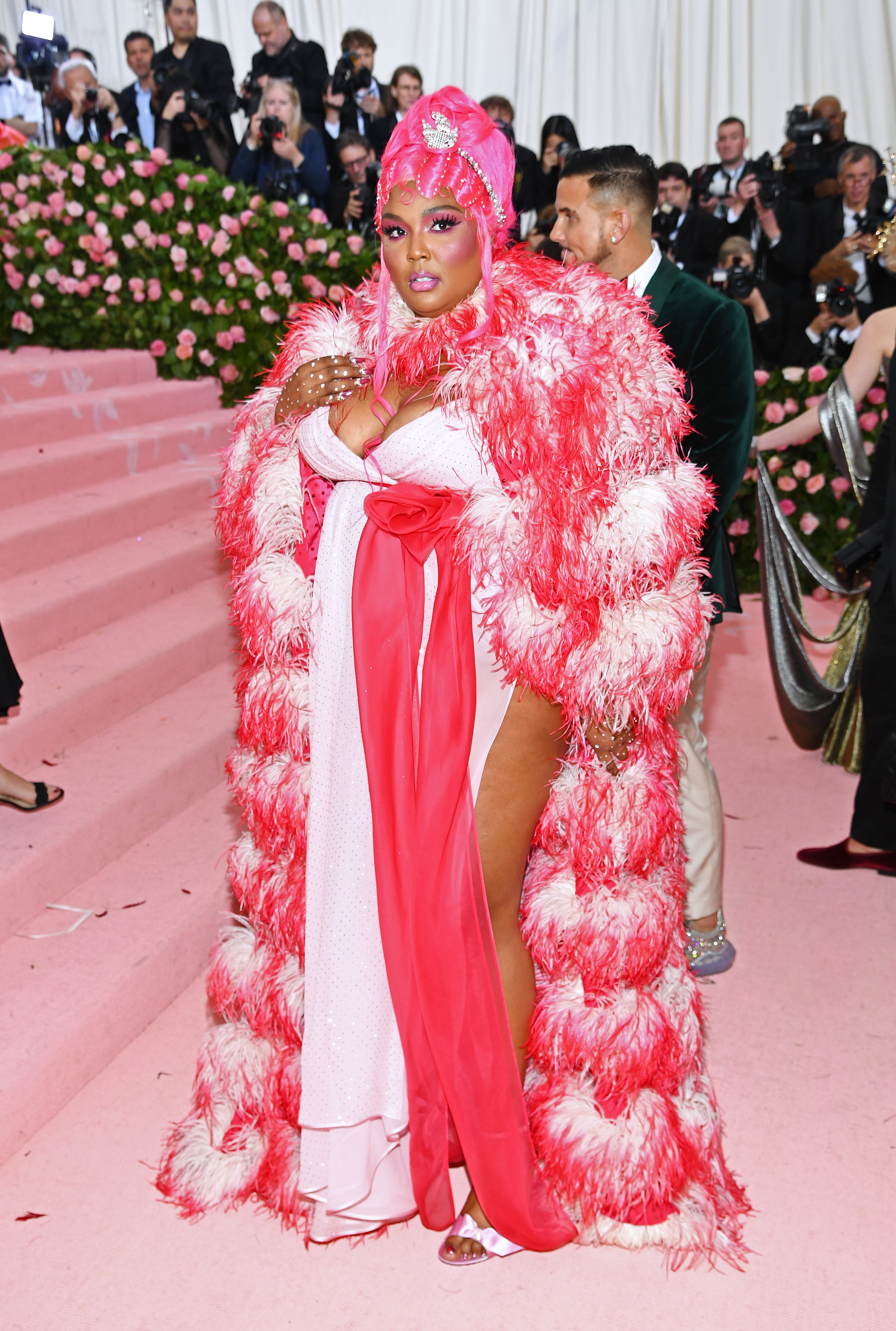 Below, GARAGE chats with Avalon to learn about the unexpected partnership.
GARAGE: How did your first collaboration come about?
Monroe: My first collaboration with Lizzo was actually thru an online friend, Seth Pratt, a fellow Arkansan and amazing designer. He has done a lot of iconic work and is friends with Brooke Candy. When I first arrived in LA he reached out to me because Brooke was working on a music video for Lizzo because at the time she was styling her and they wanted me to make some outfits. Then, later, I was asked to make some stuff for a tour look and I came up with all leopard look with the hat/chaps/jacket/bra/etc—something that could be worn in multiple ways.
GARAGE: Walk me through the process of selecting a specific look that you both really loved and how it came together?
Monroe: The BET red carpet look. I had reached out to Henry from the House of Holland to make Lizzo a custom look. He was thrilled and agreed then sent a pic of this woodgrain dress from his new collection and I immediately fell in love. When I showed the sketch to Lizzo we started talking about what if we just do all wood grain... fully commit. So, Shelby Swain (also known as "The Beyonce Of BabyHair") was like "I can make wood grain hair" and then we talked about doing her nails to match via Eri Ishizu. Alexx Mayo got fully excited about makeup ideas based on the colors. Then, I was all like... "I'll get a pair of shoes and paint it to match the wood grain print!" It all kinda snowballed. We just kind of committed and went all the way!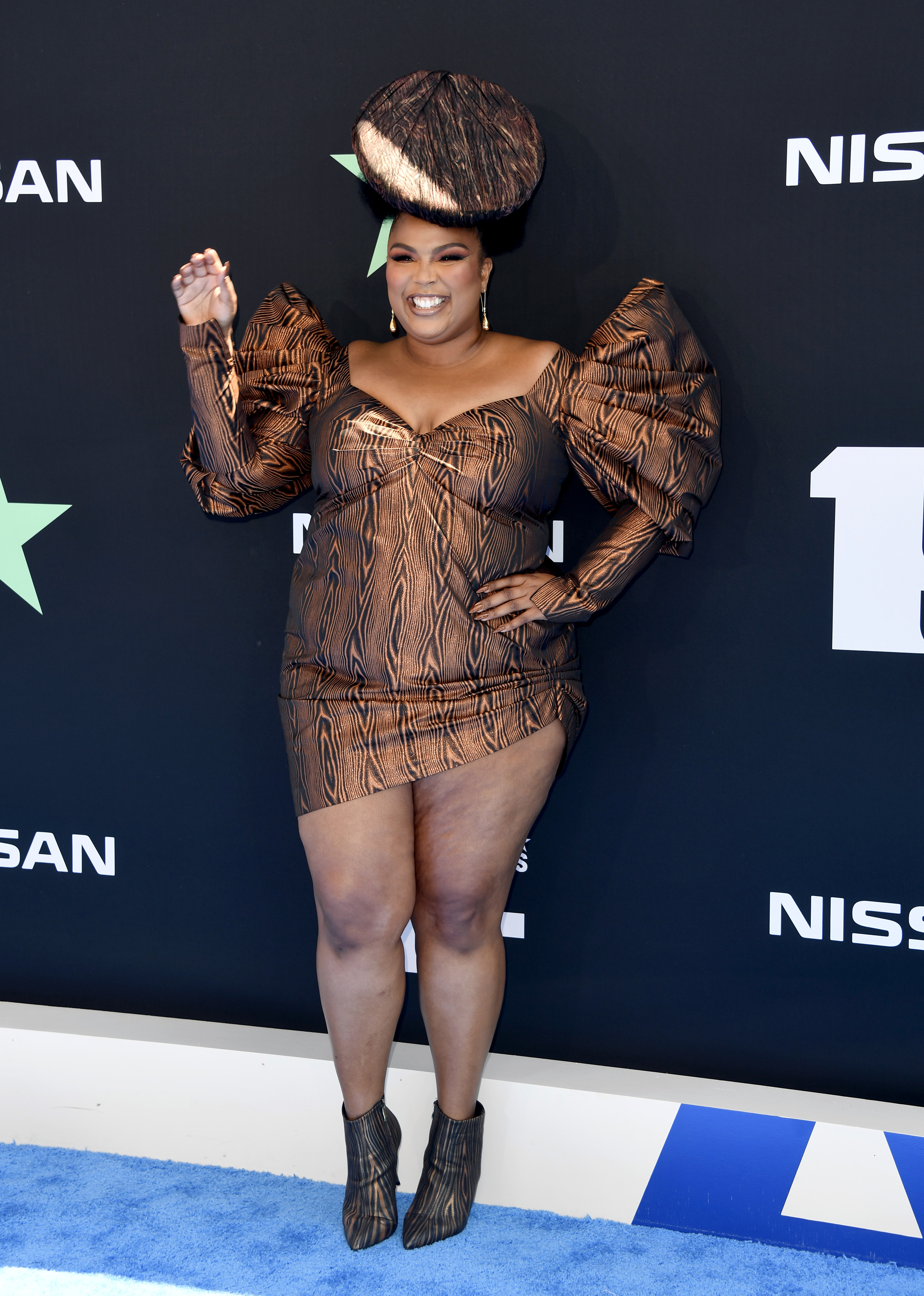 GARAGE: What is unique about working with Lizzo?
Monroe: I think the most unique thing about working with Lizzo is that we get to just play and act like little kids. It's really a surreal sort of dream to work with a person who sees through the matrix and is really willing to commit to a look and go all out. Cause life's too short to take it too seriously.
GARAGE: Have you worked with other celebs?
Monroe: I have made clothes for some other celebrities but honestly Lizzo scooped me up early on in my career in LA and I have primarily just been working with her. In fact, this is my first ever styling job.
GARAGE: What's one look that you're particularly proud of?
Monroe: Honestly, I'm proud of all of the looks that we've been able to create. But I think the one that really got to me overall was the BET performance. It was an honor to be able to reference one of the House of Avalon's idols, Madonna. But it was done in a way that is uniquely Lizzo. Plus, to see all my designs on stage come to fruition with Quinn Wilson's (Lizzo's creative director) vision was just so emotional and so surreal.
Tagged: