Seth Price, 'Untitled,' 2018. Image courtesy of Seth Price Studio and Martin Argyroglo.
Seth Price's Self as Tube
It's the post-conceptual artist's first European gallery exhibition of the works.
Seth Price, 'Untitled,' 2018. Image courtesy of Seth Price Studio and Martin Argyroglo.
I first viewed Seth Price's light box series in a 2018 solo exhibition at MoMA PS1 titled, Danny, Mila, Hannah, Ariana, Bob, Brad. In these works, Price combined the crisp detail of close observation with an uncannily intimate portrayal of human skin. Made using a robotic camera typically deployed for scientific research or forensic study, Price amassed thousands of high-definition images in a single sitting. Because of this painstakingly long capture process and the high amount of data it requires, these abstract portraits only depict a fraction of the body such an appendage in painful detail.
This vast aesthetic data set was then algorithmically stitched together by a mapping program similar to the one used by Google's street view camera and adjusted by a fashion retoucher. Once complete, the digital images are then illuminated from within, fusing human complexion with a screen-like glow. Depicting digital pressures on the self, the works are incredibly refined in their visual presentation and daunting in their message.
Speaking about the light boxes, Price said, "Even before I was thinking about skin, I was thinking about how to get a large format print at extremely high resolution. We are familiar with seeing huge prints on the side of buildings or buses, but there is almost no data there, it's very low-res. Or you see super high-res images, but they are quite small."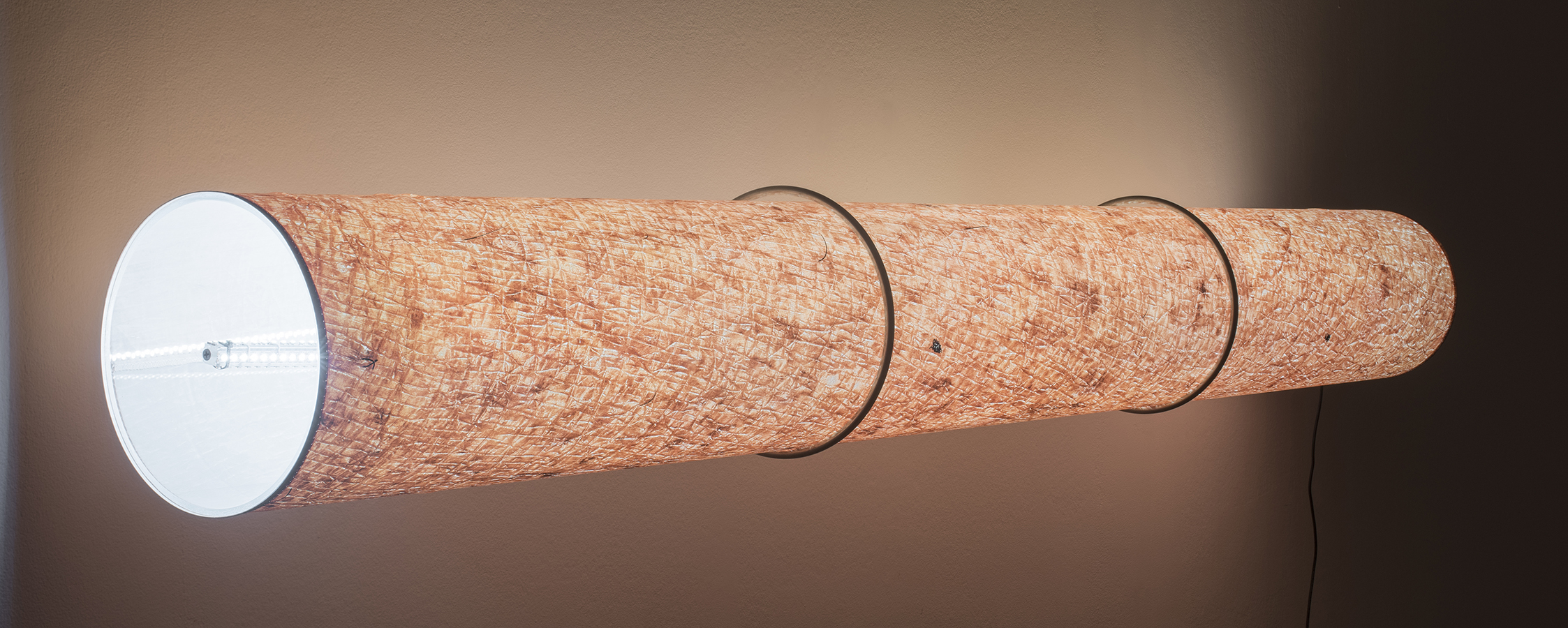 Price's current show, Self As Tube at Galerie Chantal Crousel, features the first European gallery exhibition of the artist's light tubes alongside new paintings. An extension of the lightbox series Price began in 2015, the light tubes feature the skin of models from a range of ages, genders, and races using his specialized camera. The completed 2D images are printed onto a proprietary fabric specialized to receive dye-sublimation transfers and wrapped around a clear acrylic tube or stretched on an aluminum frame and illuminated by strips of LED lights. Capped at one end, the light tubes have a flashlight effect. Price's connection to the body recurs throughout his work, whether through violent media images, casts, clothing, or clothing. "I have often worked with the body in one way or another," says Price. "usually in a way that is distanced or abstracted."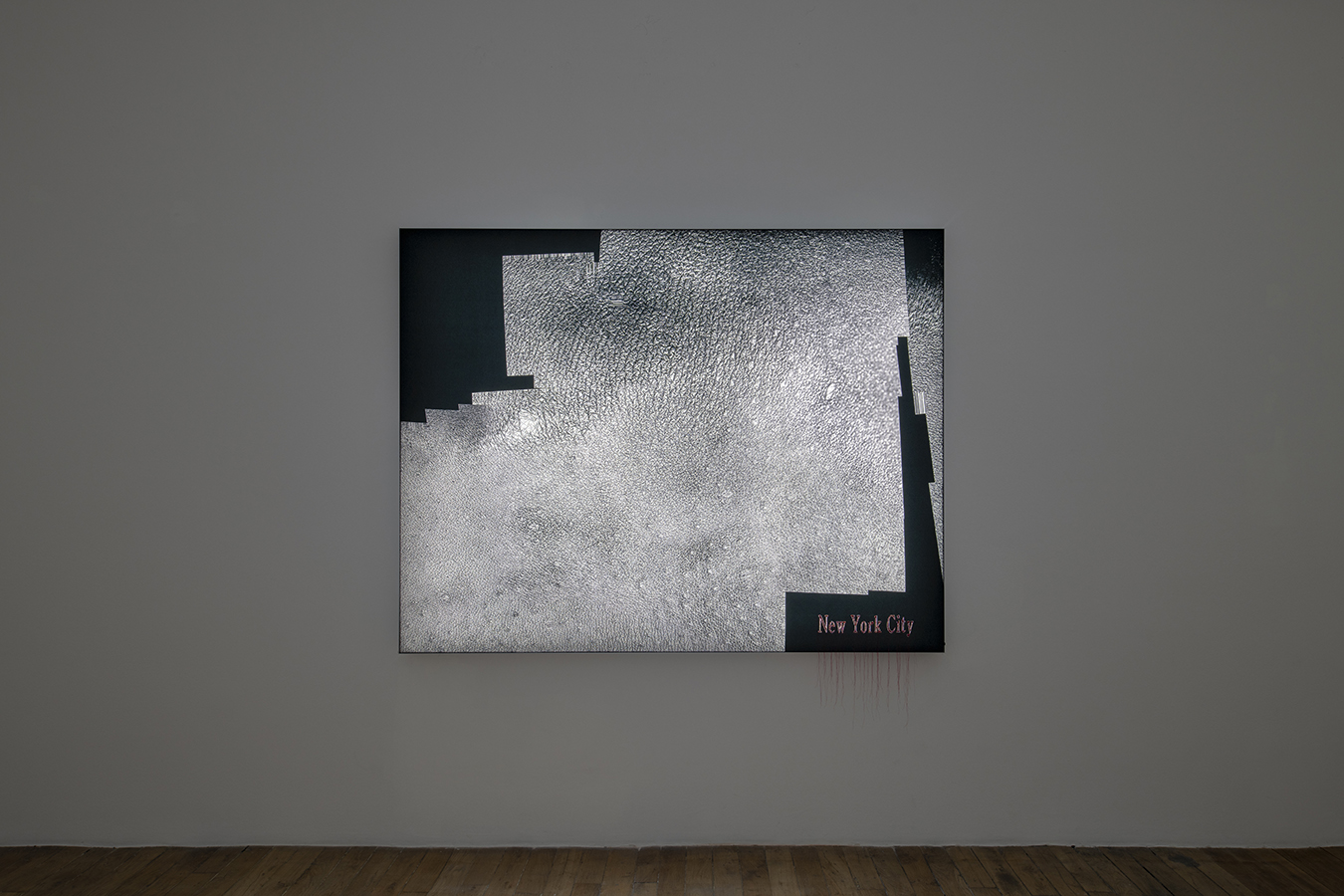 Exhibited alongside the light tubes are mixed media paintings manipulated by way of chemicals and pigmented polymer fluids on plastic. The paintings enlist printing, collage, paint, and photographic techniques. Some of the works are a part of the artist's recent series of "Social Space" paintings based on photographs of people that Price took in the New York streets and subways. Others feature objects and textures, created with 3D modeling software. The flow of the substrate while it was in liquid form shifts and cracks while drying which pulls the surface skin and thus, distorts the final, gelled image. This makes an image that is altered and affected by its support, and creating a language of time, lift and appropriation.
Akin to his history of appropriating and reforming his own content, the works in the summer 2019 show at Chantal Crousel map a territory that is both familiar and foreign to Price. Self As Tube, Seth Price's solo show with the gallery, is on exhibit from May 25th to July 20th, 2019 at Galerie Chantal Crousel in Paris, France.