Elle Fanning Fully Fainted in the Name Of ~Fashion~
We appreciate her sacrifice to the Prada gods.
You could be forgiven for mistaking Elle Fanning for an old-timey starlet; she's got one of those long-lashed, slightly sad, wise-ingenue faces that would have been as at home on the poster for a 1940s noir (albeit maybe one set in Sweden) as it is on the cover of Vogue. To complete the vision, Fanning underwent an extremely old-Hollywood debacle on Monday night, briefly fainting at a Cannes dinner because, it turned out, her dress was too tight.
"Oops, had a fainting spell tonight in my 1950s Prada prom dress but it's all good!!", Fanning wrote on Instagram of the incident, flashing a thumbs-up. The offending dress in question is below, slowly crushing Fanning's internal organs before our very eyes.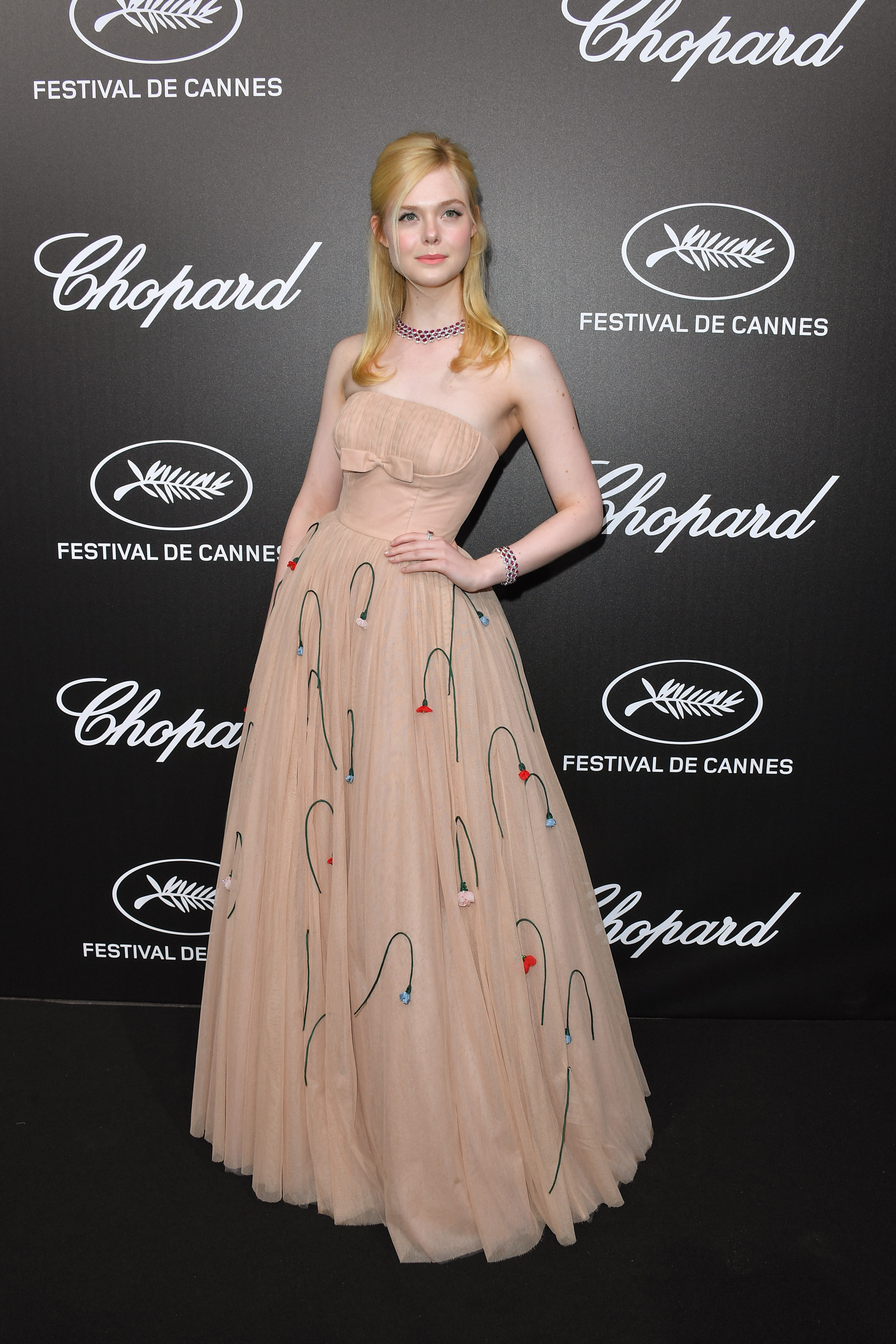 Fanning has been absolutely camping it up on the Cannes red carpet of late, arriving for the screening of Quentin Tarantino's Once Upon a Time...in Hollywood oozing with big Dior energy. I mean, coyly hiding your face with a sunhat at the premiere of a movie you're not even in? A movie your sister has a role in? Bette Davis would plotz.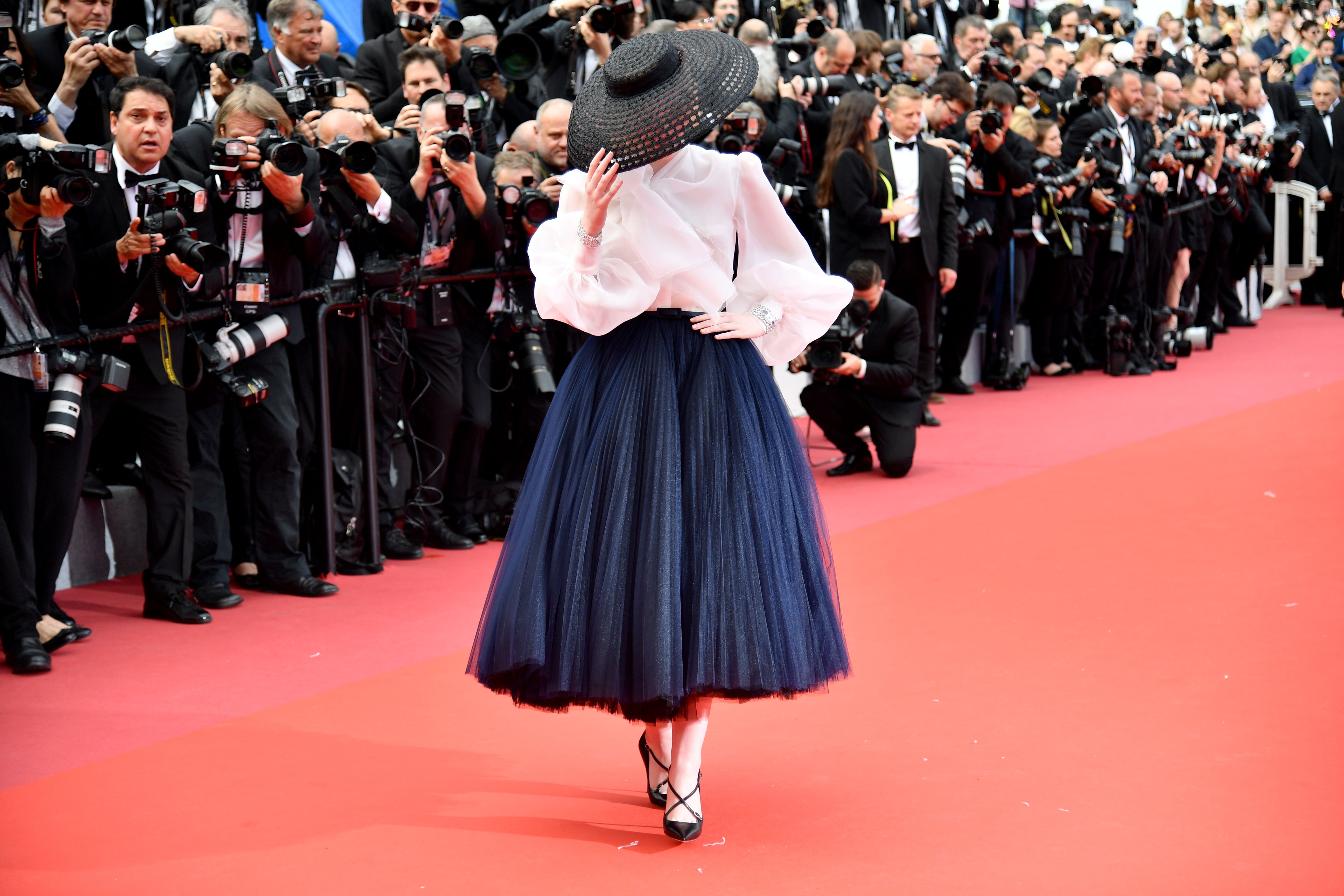 Off-duty, there was a was the floral Prada suit paired with granny glasses that forced me to compulsively mutter out loud "Couch, but make it fashion":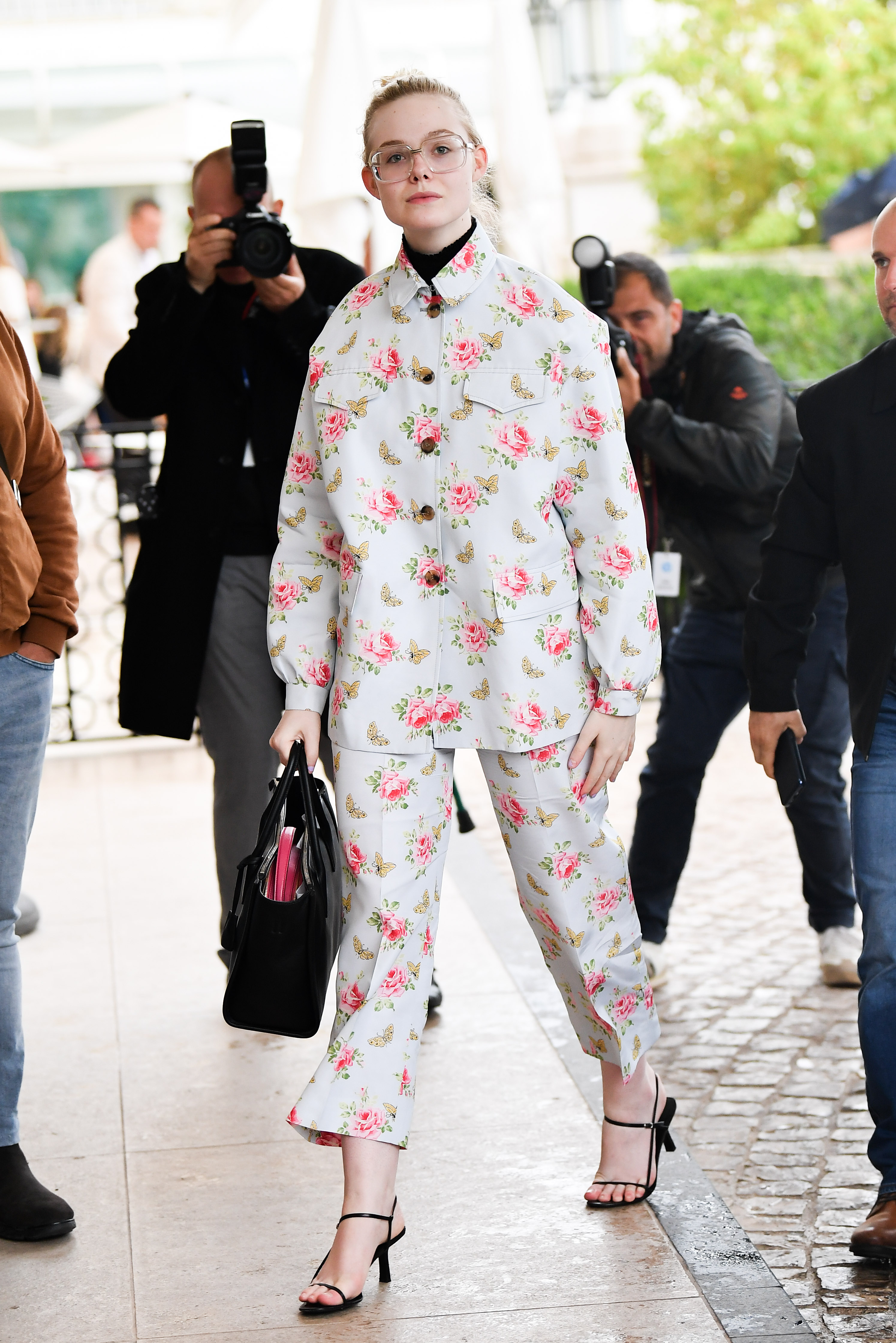 There was a shocking pink Cinderella-goes-to-the-rave number: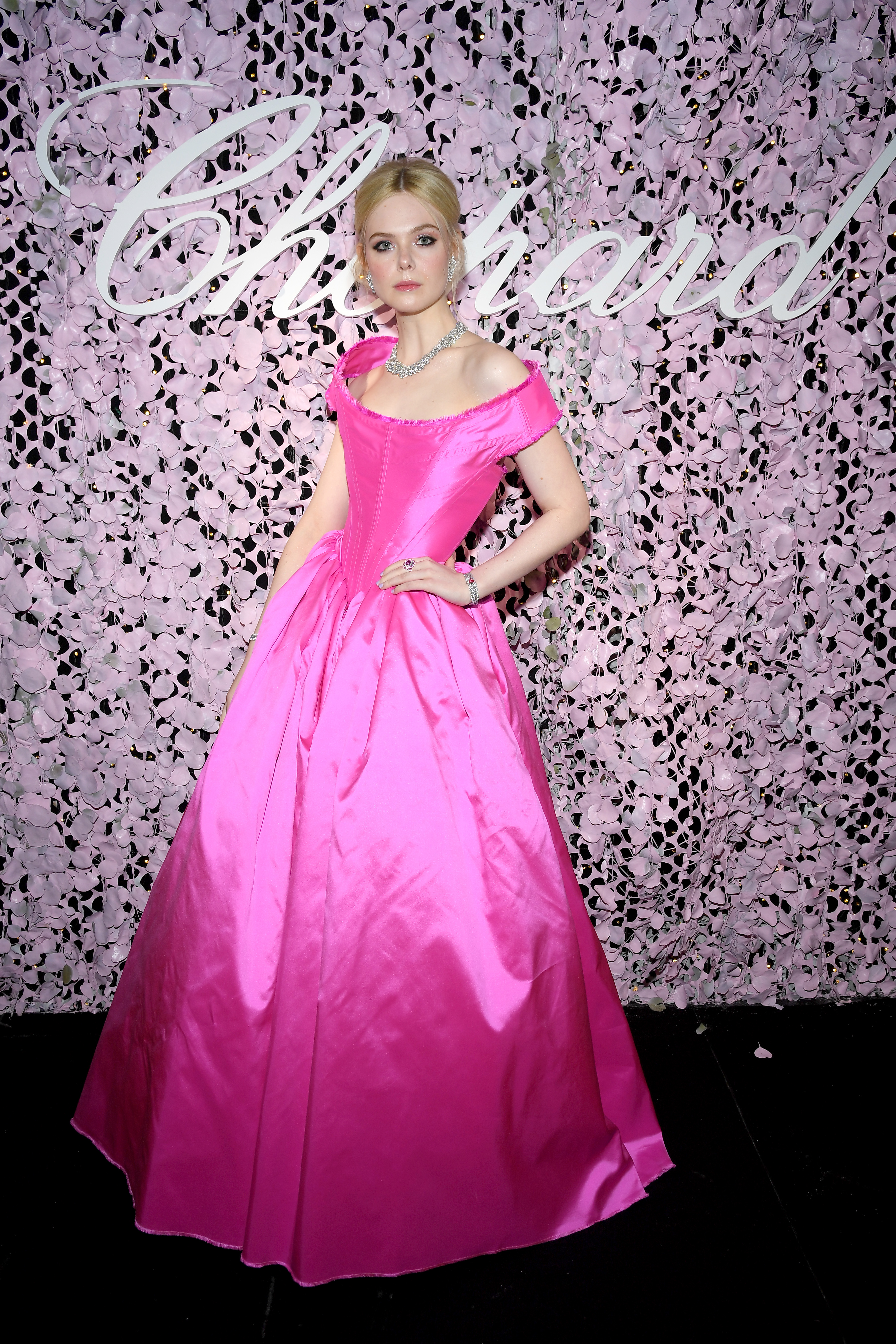 And, of course, there was this floral confection paired with milkmaid braids that stayed, just barely, on the right side of "too sweet":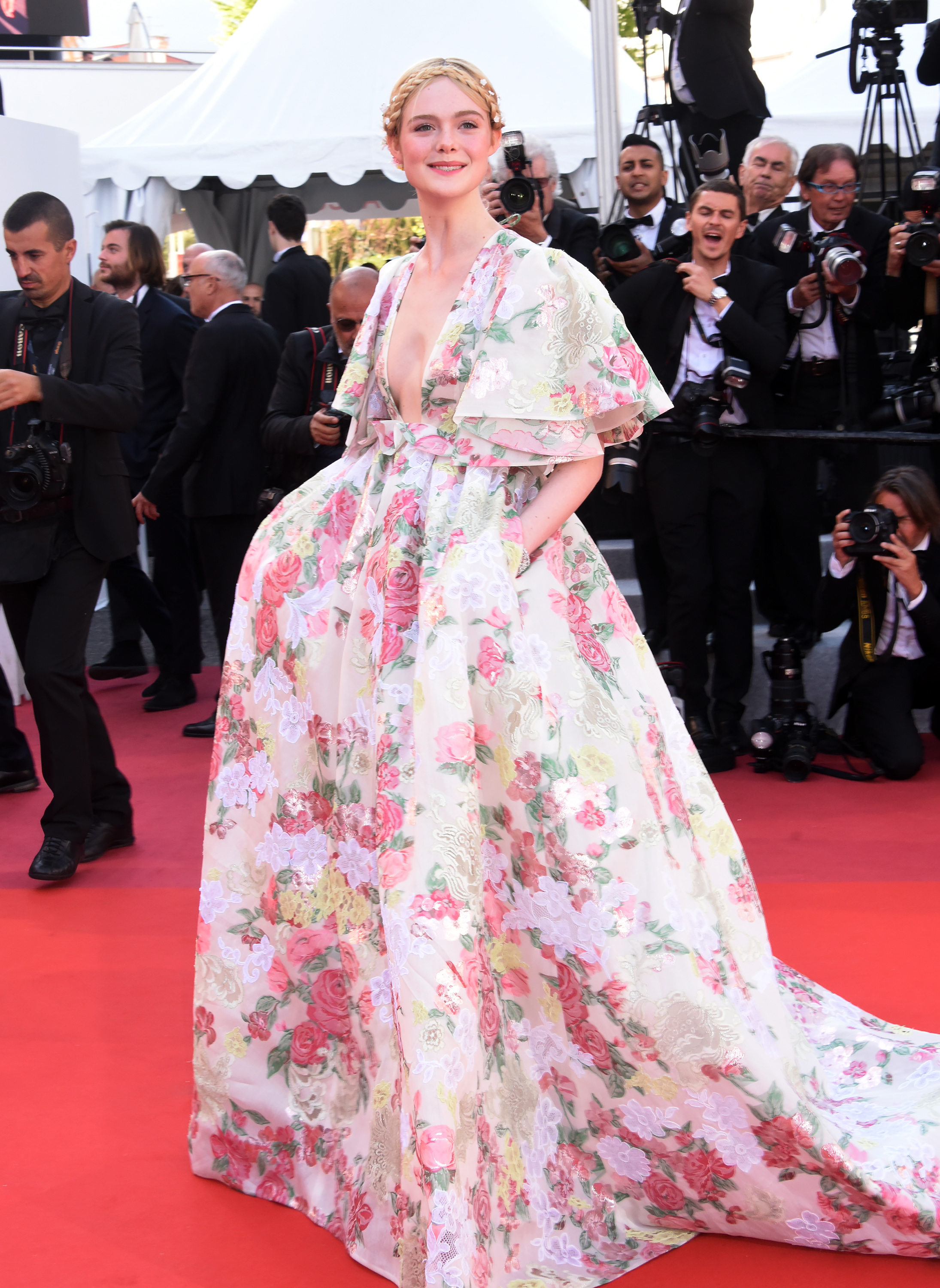 Go off, reine de Cannes! Just make sure to eat a granola bar or something before lacing yourself into your next ultra-tight Prada party dress. Also, are you getting enough sleep? Drinking enough water? Do you need an Emergen-C? I have some right here in my purse, it's no trouble at all.