Is There Queer Iconography In Taylor Swift's New Video?
Probably not, but we can dream.
Screengrab via YouTube.
Speculation has been flying for weeks in what could be messily termed the "queer community" that Taylor Swift's new music video, released Thursday at midnight, would be, in some shape or form, gay as hell.
The clues added up, sort of, if you really wanted to see them; Swift tweeted a picture of herself in front of a giant rainbow butterfly. She sat down for an interview with openly gay ABC host Robin Roberts. She released her new video on Lesbian Visibility Day, your gay aunt's most sacred and cherished holiday. And that was all before the video came out (Came out. Heh.)
Swift's video for "Me," released with openly pansexual singer Brendan Urie, of Panic! At The Disco, opens with some classic Swiftian iconography; a hissing snake, which harkens back to her Kardashian/West feud days (get over it, queen!) The snake is slithering over rainbow-chalked pavement, though, and from that pavement, a horde of rainbow butterflies soon rises. The old Taylor can't come to the phone right now. Why? Because she's gay.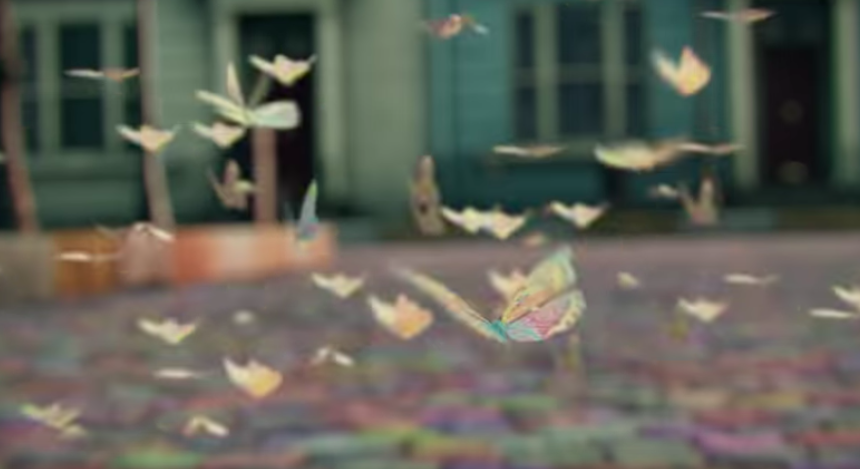 After a brief sequence of Taylor yelling at Brendan in bad French that sounds more like German, during which she refers to her cats as her "daughters" (gay!), she starts singing about how "there's a lot of cool chicks out there" as we pan to a wall of...chicks in sunglasses, plus a Dixie Chicks painting.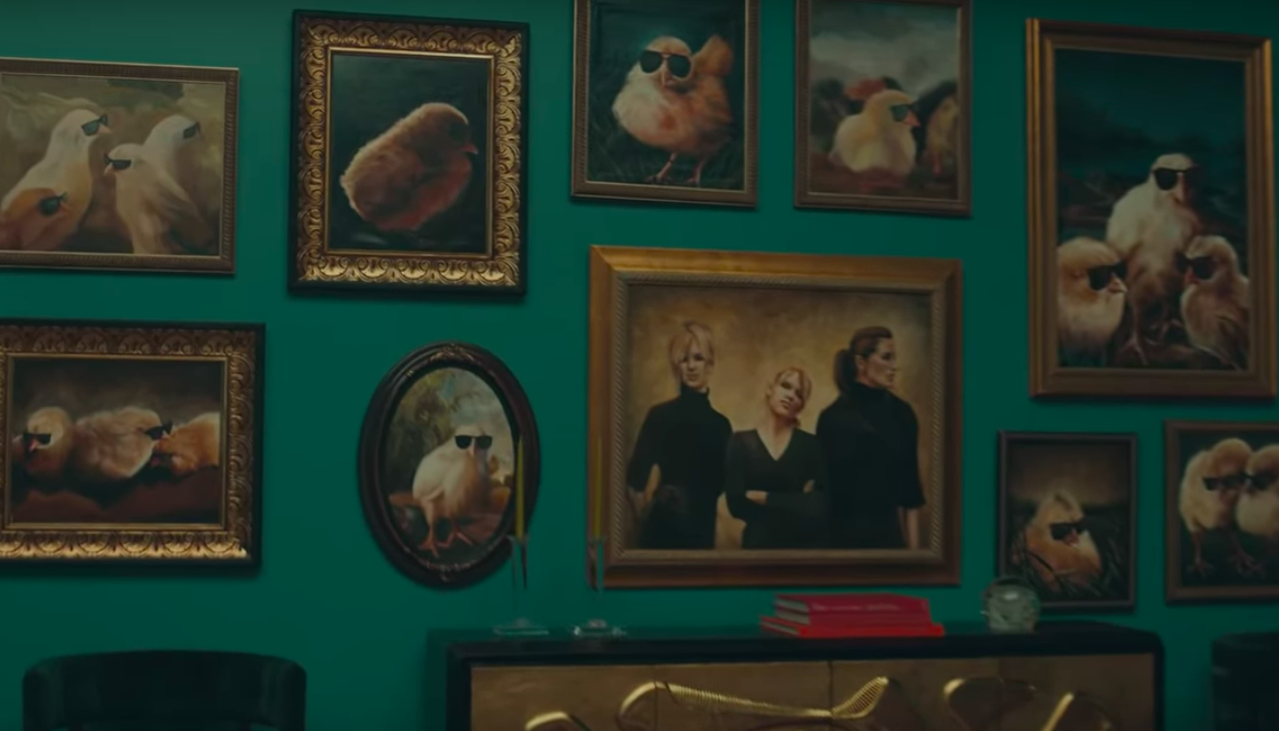 I see what Swift is going for here—chicks, get it?—and there are certainly parallels to be drawn between Swift and the Dixie Chicks (none that favor Swift, though, since the Dixie Chicks were canceled in 2003 for criticizing then-President Bush, while Swift waited until 2018 to endorse Democrats.) Still, this feels like a real missed opportunity to center some Indigo Girls art.
Soon, we get to the crux of the "Taylor Swift's new video is queer" argument, a scene in which Taylor and a host of other pastel-suited women dance in front of a giant rainbow.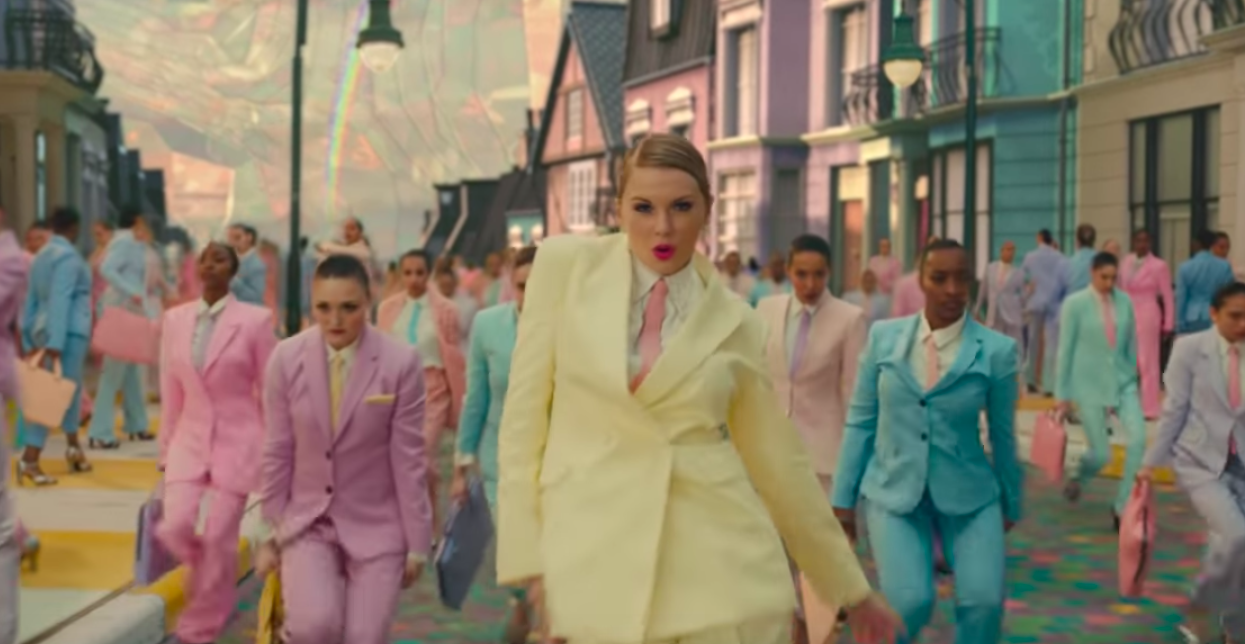 The suits, the rainbows, the chicks; it all feels like the frothy, pastel-hued, femme-forward antecedent to a legit coming-out; no less an authority than Autostraddle proudly proclaimed "ME!" to be a "gay music video."
Ultimately, though, sometimes a pantsuit is just a pantsuit. Swift has made genuine contributions to the LGBTQIA+ community in the past, donating $113,000 to fight Tennessee's "slate of hate" bills, and she doesn't owe us actual, material queerness, but scrambling to identify all the could-be-gay moments in her new music video made me realize how powerful it would be to see a star of Swift's stature—and across-the-aisle appeal—come out. A few rainbow butterflies and some slicked-back hair just doesn't have the same effect.