Hip, Hip, Hooray For The 'Queerleader'
GARAGE spoke to budding pop star Sir Babygirl, 'But I'm A Cheerleader' director Jamie Babbit and more about the queer recontextualization of the cheer aesthetic.
Photo via Amazon.
"I'll wash the blood from your tight skirt // It fits so good, yeah it almost hurts," sings Sir Babygirl in "Cheerleader," released in 2019 on her debut album "Crush on Me." Sir Babygirl, aka Kelsie Hogue, beautifully blurs the boundaries of gender—and, at times, taste— in her public persona, favoring the colors pink and green and often cavorting onstage in a strap-on harness. Hogue's bubbly, proudly bisexual onstage persona can seem, at times, like a cheerleader for queerness, and that's exactly what she's going for.
"Cheerleading is essentially an extreme sport that hasn't been taken seriously because of its feminine uniforms and centering of women athletes, Hogue told GARAGE, adding, "There's a long line of sexualizing cheerleaders and fantasizing about them as lesbians simply for male pleasure, so I wanted to flip that and write a song that centers women as the object of each other's affections and lust without the commentary from men."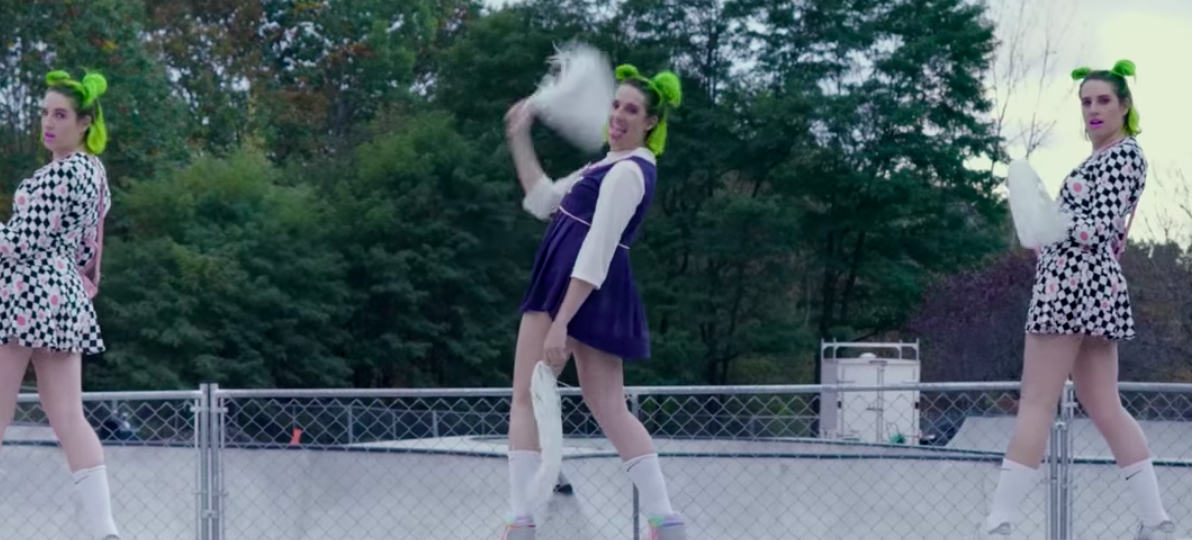 To talk about the intersection of cheerleading and queer culture is, unavoidably, to talk about But I'm A Cheerleader, director Jamie Babbit's 1999 debut feature starring celesbian idols Clea DuVall and Natasha Lyonne. (Yes, yes, I know, Lyonne is straight, but my cerebral cortex refuses to process the information.) But I'm A Cheerleader starts off in the manner of endless frat-house romps, with slow pans down cheerleaders' curvaceous bodies, but quickly takes a turn when we realize that the objectifying is being done by Lyonne's character Megan, a slow-to-admit-it "homo" who carries her pom-poms with pride.
Babbit drew inspiration for the film's campy, off-kilter aesthetic from a mood board that included Pierre et Gilles, Edward Scissorhands, La Vie en Rose, and gender-segregated toys; "I handed my production designer a Barbie Dream House and said, 'I want the movie to look like this," Babbit told GARAGE.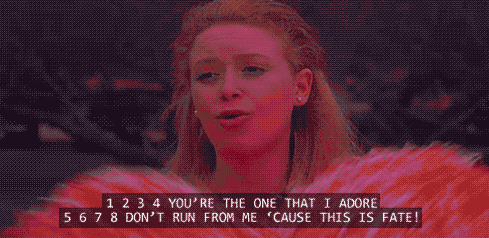 For wardrobe, Babbit and the film's costume designer, Alix Friedberg, looked at real-life cheer uniforms to get a sense of how Megan and her teammates should dress, Babbit says: "I knew I wanted them to have a lot of skin exposed, so we looked at tops where you could see the midriff. I did want to explore the idea of a gay cheerleader because I had never seen femme desire onscreen before, and I thought it was important to start the movie showing that."
The explosive joy and hint of rebellion contained within cheers lends itself somewhat naturally to queer life; 50 years ago at Stonewall, rioters were heard bursting into an impromptu cheer: "We are the Stonewall girls / We wear our hair in curls / We wear no underwear / We show our pubic hair." In 1996, the concept of radical cheerleading was created by sisters Cara, Aimee, and Coleen Jennings during an "anarchist convergence" in Chicago and evolving into a full-fledged movement by the early 2000's, appearing everywhere from Pride parades to the halls of Congress as a "protest tool that could be used to support a variety of progressive demands."
A surprising amount of the cheer canon can be read through a queer-femme lens, from Bring It On (remember when Missy is sneeringly referred to as an "uber dyke"?) to the so-bad-it's-maybe-good 2014 remake of All Cheerleaders Die, which centers around new lesbian cheer recruit Mäddy. The cheerleader is one of the most iconic archetypes of American womanhood, so it makes a certain kind of sense that the role would be recontextualized in an cultural moment in which the gender binary is continually being upended.
Perhaps the most recent example of the cheer aesthetic in fashion is Vaquera's Spring 2019 collection, which took place in an actual high school cafeteria and featured plaids, oxfords, and mortarboards alongside glittery silver cheerleader's pom-poms. Vaquera designers Patric DiCaprio, Claire Sullivan, and Bryn Taubensee, who make up one of Them's "queer brands to watch," brought their spirit of what a New York Times profile called "cheerful provocation" to high school, reinventing the traditional cheerleader ensemble with athletic sweatshirt fabric, high socks, and an unquenchable dose of joy.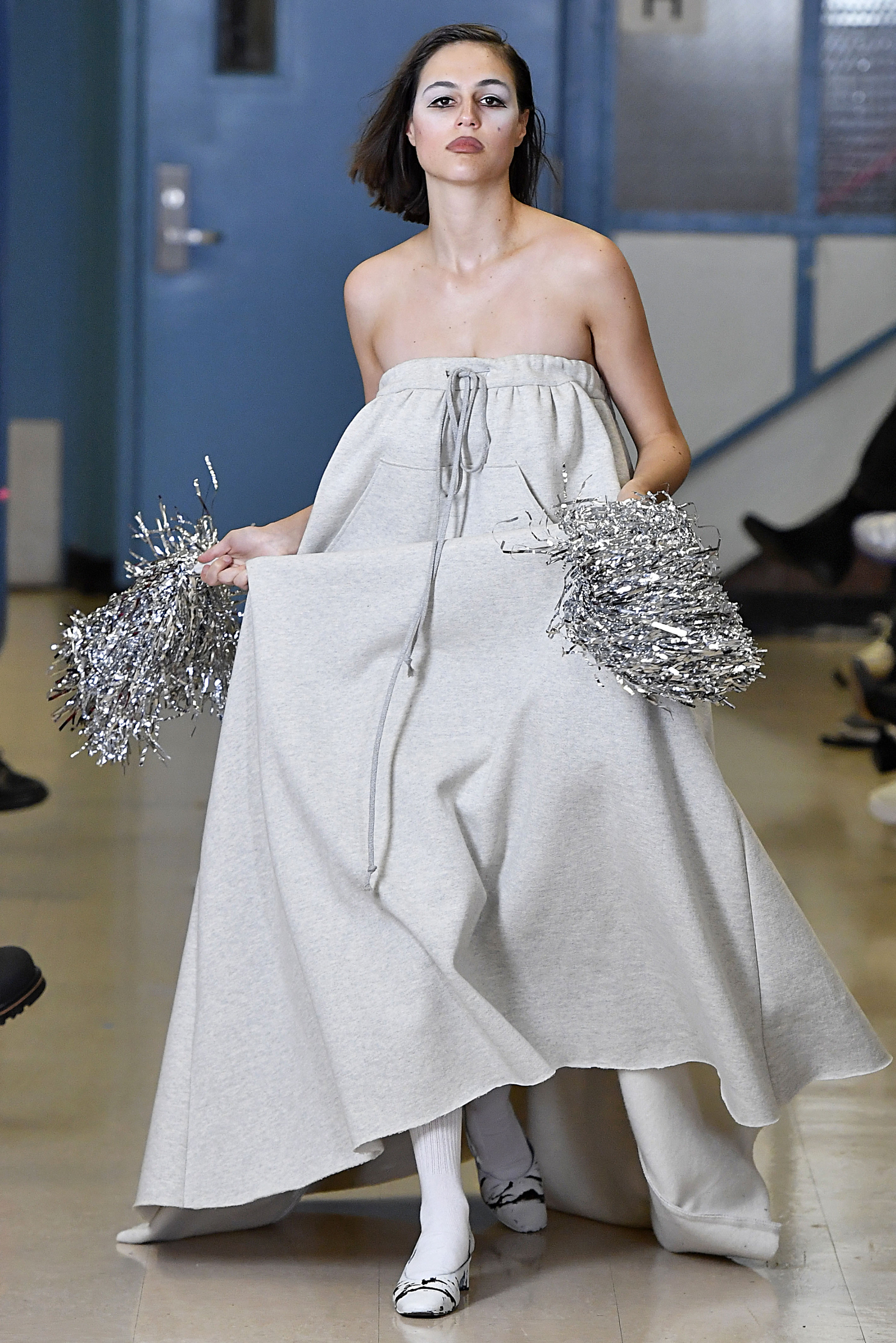 Obviously, the "queerleader" aesthetics of Vaquera, Sir Babygirl and But I'm A Cheerleader don't mean that the actual sport of cheerleading has come in for any kind of progressive sea-change; as the new film A Woman's Work: The NFL Cheerleader Problem ably demonstrates, pro cheerleading is a business first and foremost, one in which women are still fighting to be fairly compensated and respected at work. However, that's precisely why the promise of the "queerleader" is so exciting; she bounds ably over traditional gender lines, shaking her ironic pink pom-poms, cheering for a future where we all get to dress—and love—how we want.