In the Hamptons, a Roving Art Gallery
The spirit of Grey Gardens lives on in Hadley Vogel and Abby Lloyd's East Hampton Tow.
In the Maysles brothers' immortal 1975 documentary Grey Gardens, "Little Edie" Bouvier Beale, a recluse who lived with her mother in the lapsed bourgeois squalor of their East Hampton estate, railed against what she considered the town's climate of oppressive conformity. "They can get you in East Hampton for wearing red shoes on a Thursday," she warned. "They can get you for almost anything."
45 years later, Little Edie's nonconformist verve is alive in East Hampton Tow, a mobile gallery project conceived by Hadley Vogel and Abby Lloyd earlier this summer. It's the evolution of East Hampton Shed, the seasonal gallery space Vogel co-founded in 2012 in the garden shed of her childhood home in East Hampton, which in the summers would host shows of pleasingly off-kilter emerging and outsider artists, before reverting back to its natural state of storage. East Hampton Tow is a scaled-down replica, painted garnet red and heaped onto a hitch, caravanning around the Hamptons since the Fourth of July. Vogel and Lloyd give it a fresh paint job to signal a new show. For its maiden voyage, a survey of the self-taught needlepoint artist Sal Salandra's piquantly kinky thread pictures (leather daddies supplicating before the devil), it was painted an effectively obnoxious Barbie Dreamhouse pink.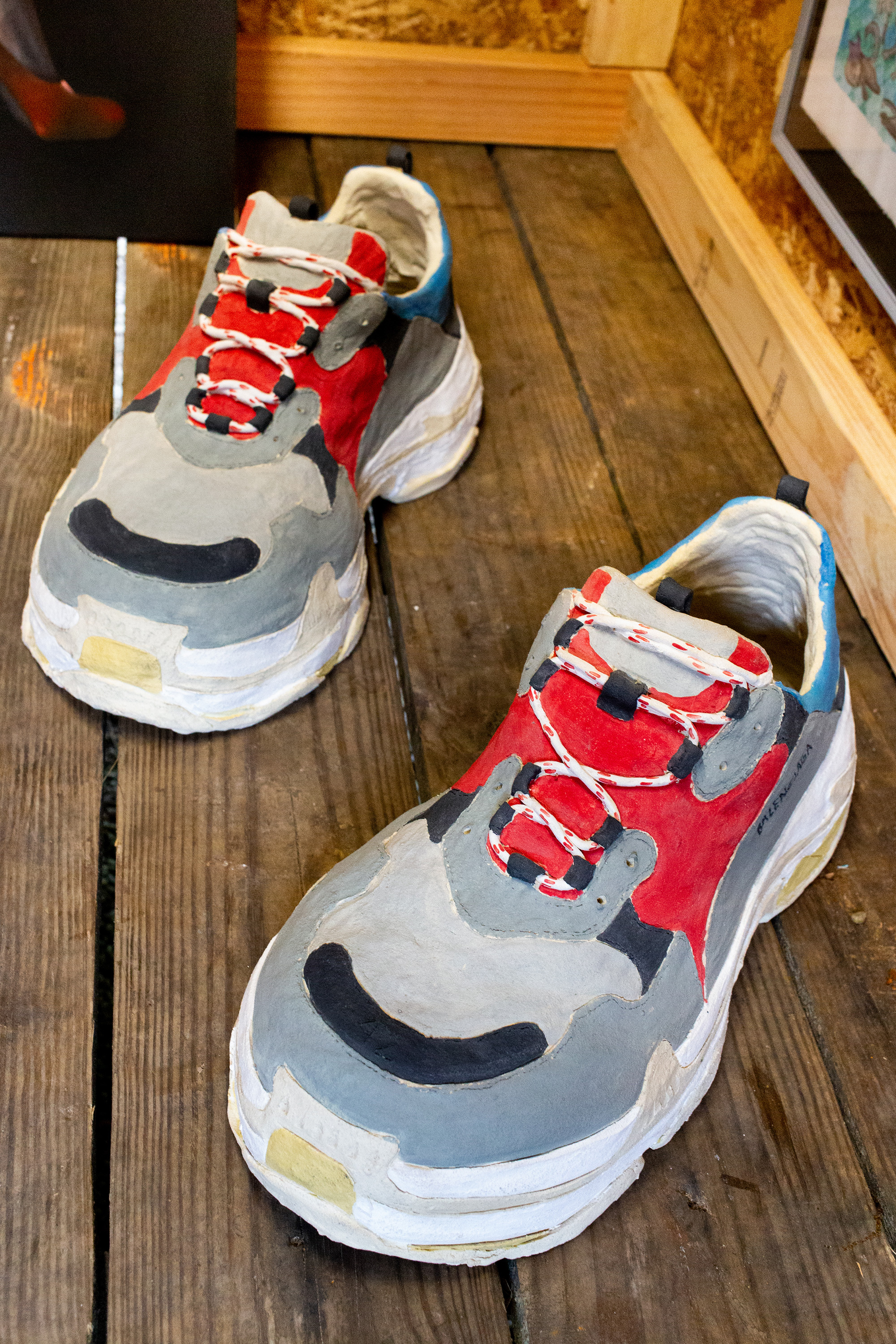 The mobile iteration of the shed is a tidy pandemic solution (it barely fits one person inside—built-in social distancing), but also a response to the beach town's exclusionary state as a luxury enclave. As Manhattan's blue chip gigagalleries rushed to set up East Hampton satellites for the city's wealthier absconders, an artist-run, rent-free guerilla art concept that parks itself rudely outside Pace's 1700-sq-ft pop-up gallery is a satisfyingly punk gesture.
A shed is an unassumingly profound signifier for that sort of democratizing power, not infrequently invoked. Look no further than The Shed, the bulbous, $500 million arts center dropped into Hudson Yards, another hermetically-sealed gold coast. The Shed of course resembles nothing like a shed, but its name coyly suggests a kind of put-on humility. Vogel, a book binder and designer, and Lloyd, a sculptor, are East Hampton locals, the products of middle class upbringings, and chafe at the thought of being mistaken for the summer house-owning set who pad out to the East End as a social rite. "I've spent so much of my life fighting this idea that I have a trust fund," Vogel said.
It's a tension that animates their curatorial vision. Their current show is called "Red Shoes," after Little Edie's indictment, and conjures, as Lloyd calls it, "a bizarre, walk-in closet in Purgatory:" Didi Rojas' Oldenburg-esque oversized ceramic Vans and Balenciaga Triple S's; Brigid Moore's tender watercolors of cats; Miles Shelton's Proustian paintings of safety-orange grocery price stickers, which, if you grew up frequenting the lavish snack food displays of the city's bodegas, are as affecting as any madeline. Two of Chris Retsina's colorful oil stick drawings made last year, Siobhan Breaking My Nose in Elizabeth New Jersey, and A Very Busy Street Corner, suggest the indifferent violence of suburbia, the latter a happy street scene depicting a man laying down in traffic as his neighbors watch. The disquieting strangeness of Diego Groisman's watercolor portrait of Lloyd applying clown makeup is refracted in Lucia Love's You Must Be This Magic To Ride, a candy-colored canvas of a menacing artist-as-clown haunting another gallery, a sour homage to Panini's Gallery of Ancient Rome vedute paintings, but with burning carousels replacing the Pantheon. The through-the-looking-glass effect is announced early on by Morgan Blair's kaleidoscopic pastel abstraction, a circular panel hung, like a rose window, over the entrance, marking the space as a cathedral, a sacred portal to a speculative interior life.
The shed is dominated by another work by Love, Fairhaven Girl, an enigmatic, life-size painting of a topless woman, defiant in red stilettos and a diamanté choker, facing away but looking back over her shoulder as ghostly orbs of light puncture the oozing black ground. It could be mistaken for an advertisement for a gentlemen's club, except her gaze is less come-on than get-bent. Her arm is aloft, as if trying to hitch a ride far into the ink dark night. Or maybe she's not leaving, but summoning light in a darkness that threatens to overwhelm.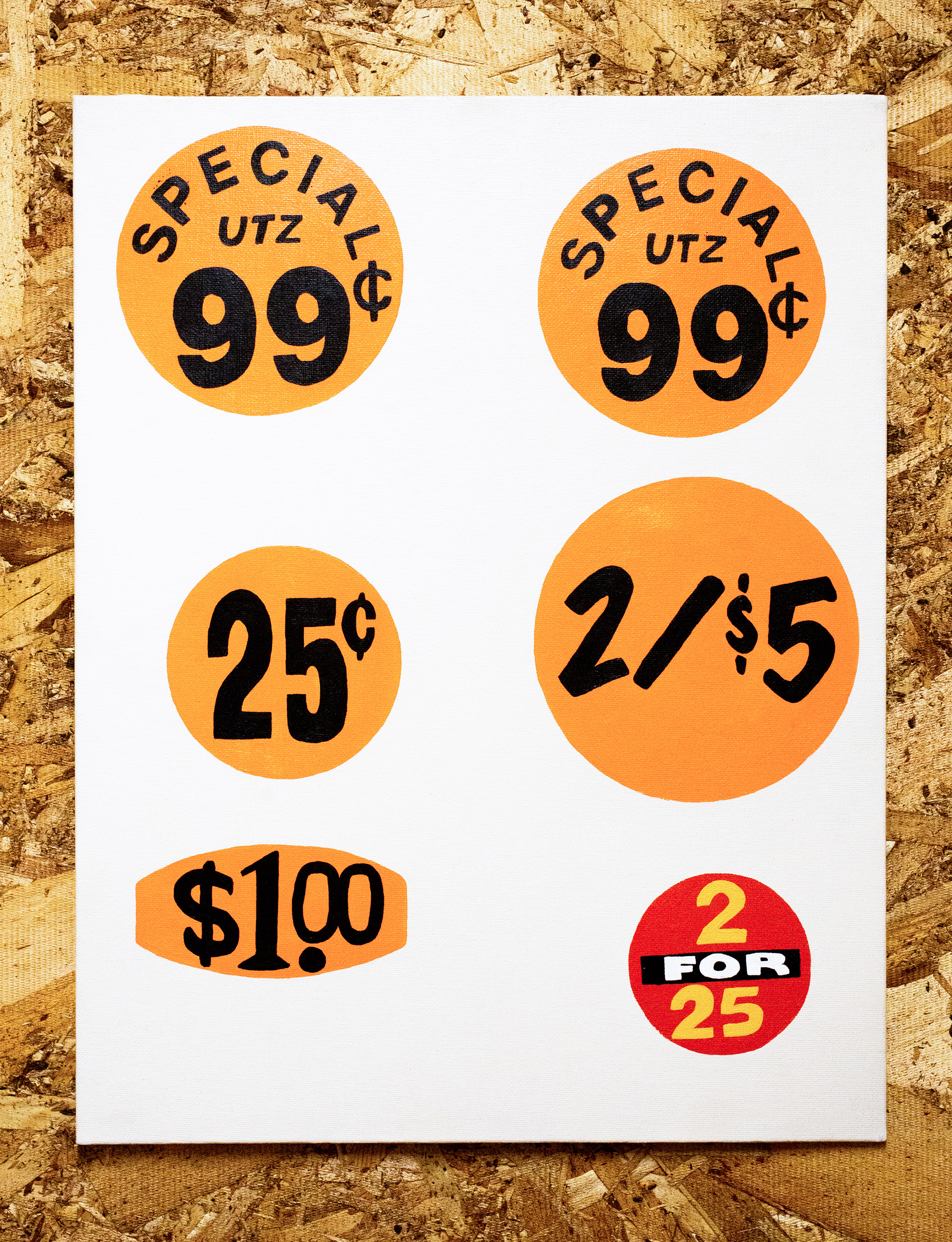 East Hampton Tow is a provocation. It's an experimental space whose experiment is to see if East Hampton society has mellowed since the Beales felt necessary to shield themselves against it. Predictably, the answer is it hasn't. Upon docking in town, where Manhattan heavies like Pace, Sotheby's, Skarstedt, and Michael Werner have opened new outposts, Vogel and Lloyd were swiftly hassled by police, citing complaints that their red shed was "attracting attention," as if such a thing were a sin, as if that wasn't the whole point. According to Lloyd, they were told, "you girls have overstayed your welcome."
"We weren't surprised," Vogel said. "It was just funny. Here we are with a show about how East Hampton is essentially a very conservative town—how they don't want anything out of the ordinary happening, no spectacles, don't draw attention. It's a very puritanical way of thinking. We're in the Hamptons, where literally everyone walking down the street is trying their hardest to attract attention, and it's us doing something different that's enraging them. After all these years, they get us in East Hampton for red shoes."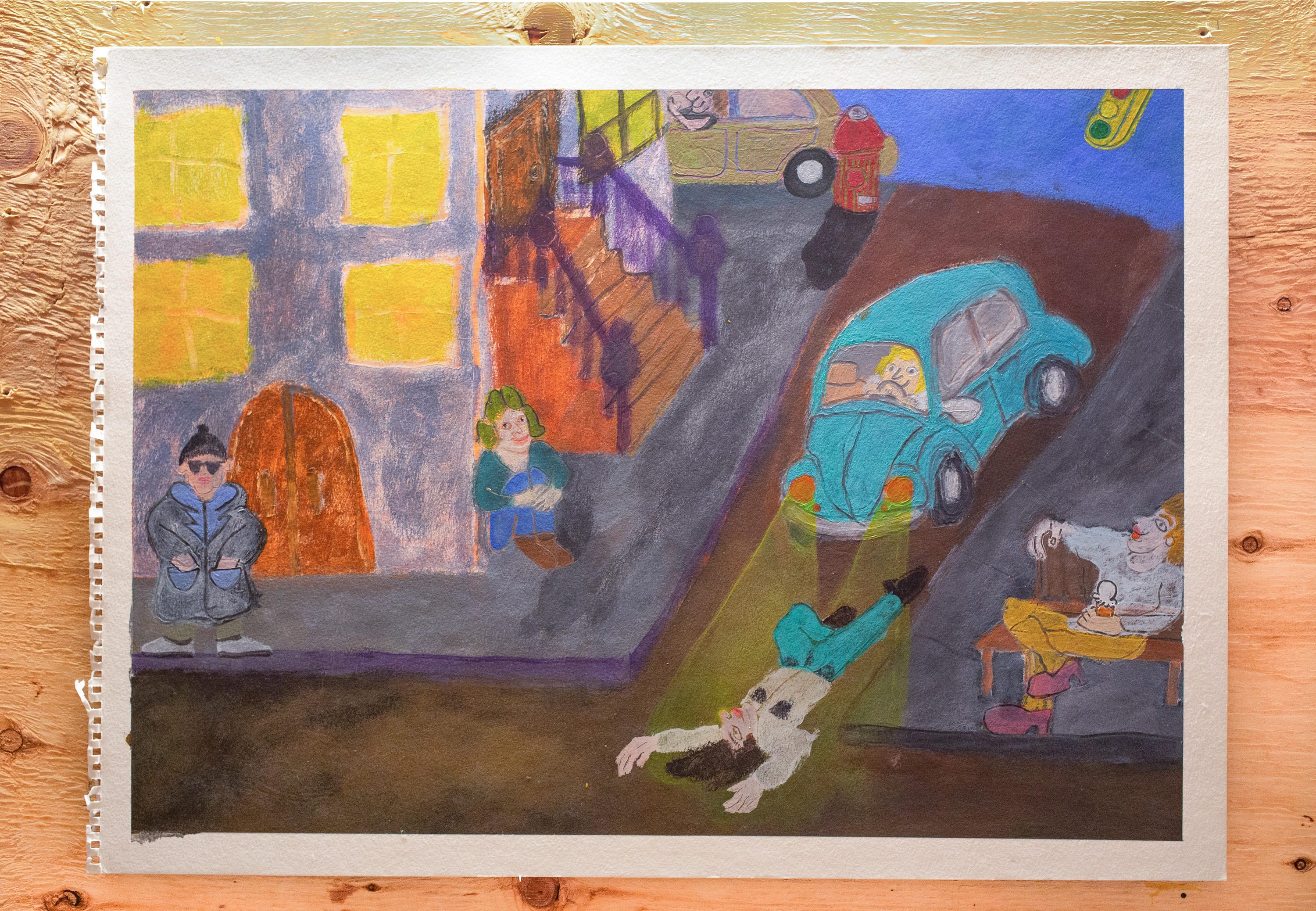 Not that they regret not heeding Edie's warning. "The great thing about having an alternative space is that so much is possible," Vogel said. Lloyd agreed: "My dream is not to have a gallery on Main Street in East Hampton. I think it's way more interesting, what we're doing, and I wouldn't trade that for a gallery next to Sotheby's." The following weekend, they took the tow to Sag Harbor, and received no complaints.