Debi Mazar Cut Andy Warhol's Hair In the Bathroom at Interview Magazine
The iconic New Yorker and star of "Arde Madrid" answers the GARAGE Questionnaire.
Photograph by Ricky Powell
Welcome to the GARAGE Questionnaire—a set of questions for our times, with inquiries that range from delicate to unhinged—all the better to peer into the multifaceted minds of our creative heroes.
We love Debi Mazar. She is ineffably cool, and needs no introduction, but we have to have an introduction, so let's run through it quickly. Over the last three decades, she's appeared in some of the coolest movies (Goodfellas!, Empire Records!, Girl 6!, Nowhere!); must-watch TV shows like Entourage, and Younger; Madonna's best music videos ("Papa Don't Preach," "Deeper and Deeper," "Music") and yes even video games (Grand Theft Auto!). But those are not the only reasons why we love her. She has the classically beautiful face of a star from the black-and-white film era, cut through with the unmistakeable attitude of someone who suffers absolutely no fools. And yes living in downtown New York in the 1980s means she has all the cool stories to go along with it—cutting Warhol's hair, appearing in the über-cult film Downtown 81, doing Madonna's make-up for her first-ever music video, etc. And her style sense? Well, her red carpet looks have never not been anything short of major (go on, do a deep dive through Getty if you don't believe us). What we're saying is... she is practically perfect in every way, and you can currently catch her playing Ava Gardner in the Spanish comedy-drama Arde Madrid, about the American actress' time living in Spain during General Francisco Franco's rule. She answered the GARAGE Questionnaire while quarantining in New York.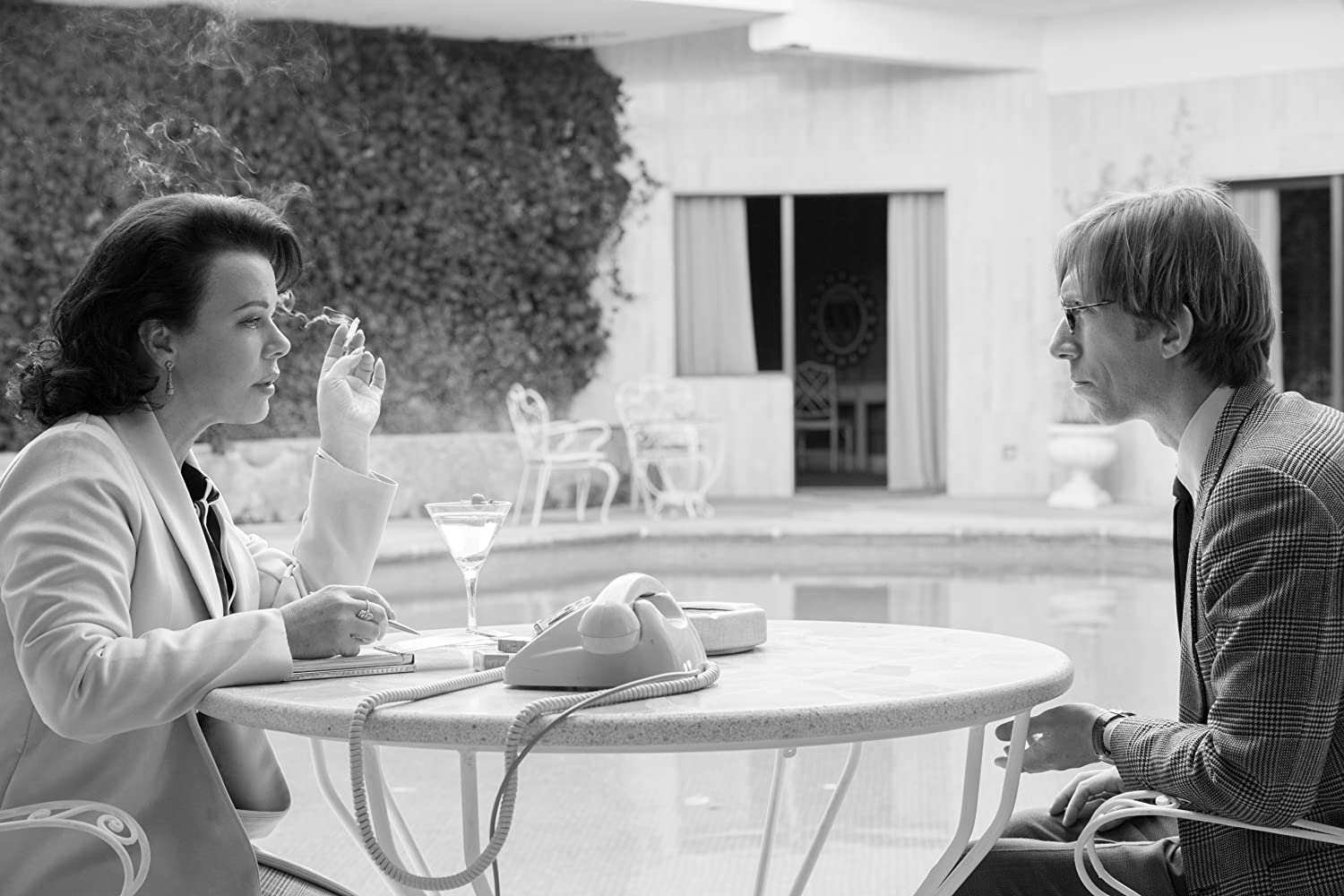 What's your ideal first day out in the world once "this is over"?
I'll jump on the subway, go to the city and run 100 errands, then meet friends at Balthazar. We will hug and laugh, people watch, clink glasses, and order food that we don't know how to make at home.
What is something you've discovered about yourself while in quarantine?
Like everyone else, I've learned how to mix a mean cocktail at 5 p.m.!
What's the best thing you've read or watched while in quarantine?
Arde Madrid on MHZ Choice.
What is the best thing you've cooked while in quarantine?
I'm married to a Tuscan chef, so... I made him pulled garlic Cuban pork in my Instapot. We used it for tacos, with fresh lime, avocado, homemade salsa with tomato, red onion, cilantro, and cucumber on fresh corn tortillas.
Instagram Live or Zoom?
Zoom for chilling with my friends and meetings, and Live for cooking segments with my husband. Being an actress who's used the magic of editing, lighting etc. I hated it at first, but I adapted.
What's your quarantine uniform?
I dress up every day, like usual—maybe more? I clean the house in gowns. Why not? It makes it more fun.
What's the thing you unexpectedly miss the most right now?
Let's change the question to what unexpectedly don't I miss? Answer: My hair colorist. I'm enjoying seeing the white and silver coming out!

Andy Warhol is coming for dinner. Who else do you invite?
Anybody... I used to cut his hair in the bathroom of Interview Magazine. Just the two of us for an hour at a time. He was super sweet, and smart, but not an extrovert, and shy. The more the merrier, and Andy would like that so he could observe and talk less.
What is your favorite piece of furniture that you own or wish to own?
I haven't had a couch in a decade. No room in my current home. My kids are confused why we don't own one. Next house... and it will be a midcentury-modern, Italian sectional.
When and where were you happiest?
When I lived in Spain, filming Arde Madrid.
What is the most overrated virtue?
I don't think any virtues are overrated. I'm over 50, so I can say that.
Final meal: who, what, where...and when?
My husband Gabriele Corcos's pasta all'Amatriciana.
What are you wearing to your own funeral?
No one will see me if I can't see me first.
If you could only text with one person for the rest of your life, who would it be
My gay best friend who makes me laugh. I'd like to say my husband, but I annoy him with too many texts :)
What's your pet pleasure?
Feeding the dog from the table.
Favorite iconic red carpet moment (could be your own)?
When I was eight months pregnant at the Golden Globes, and the press called me the 8th Wonder of the World.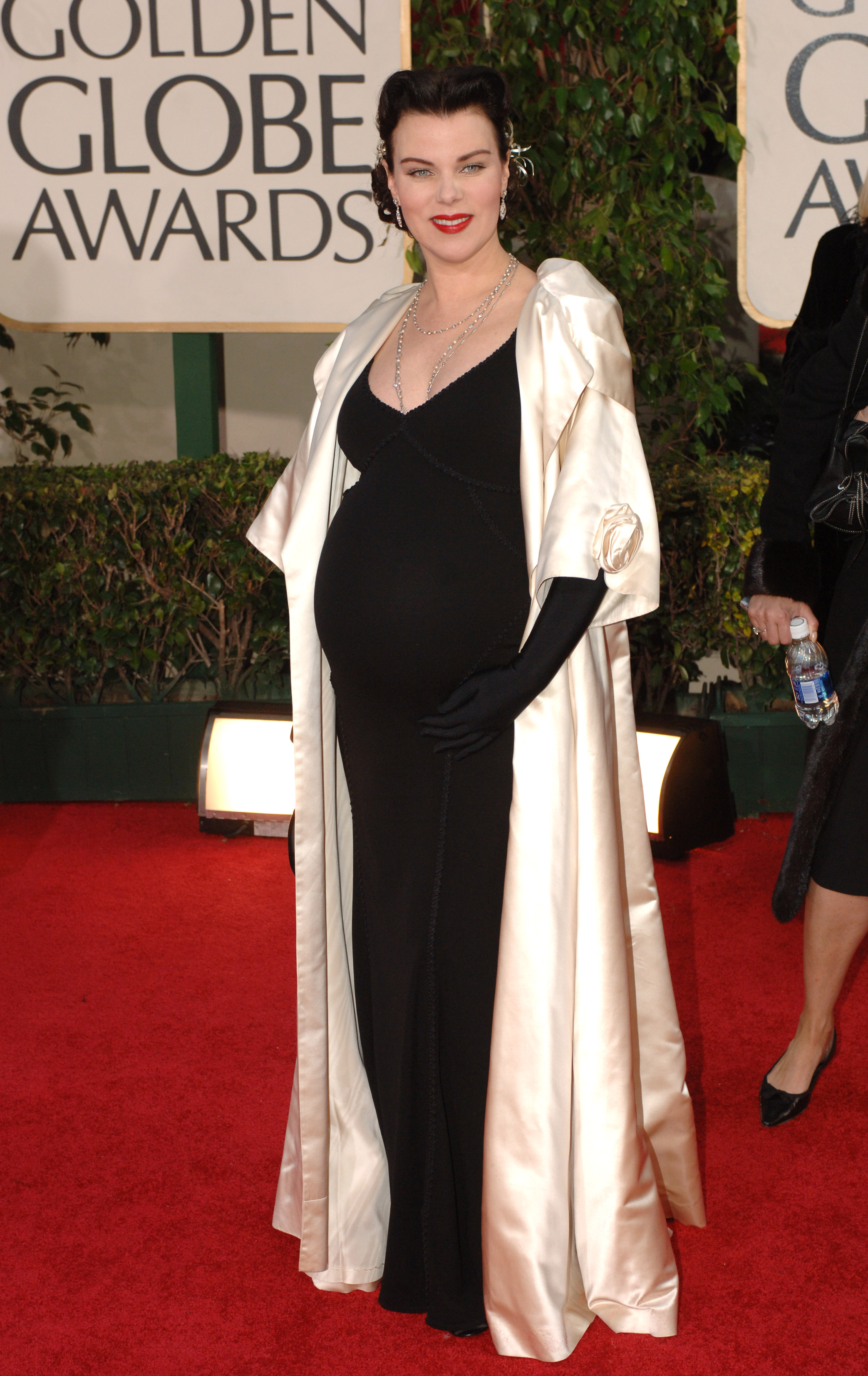 Do you think the ocean is haunted?
Definitely... I hate dark water, and have panic attacks when I have to jump in.
What was the first movie you ever loved?
Fantasia.
Bread with olive oil or bread with butter? (Assume all components are "the good kind.")
Olive oil, salt & pepper.
What is your favorite scent?
Chanel No. 5.
Would you give up all other swear words to keep "fuck"?
Absolutely!!!
Describe your worst outfit (and where and when it happened).
I rode the subway in the '80s in a custom-made Brazilian cotton floral top and pants. Did my makeup to match with turquoise eyeliner, and red shadow. A child said to his mom, "Look mom, there is a beautiful clown on the train!"
What would you do with a stolen day?
Anything I did before quarantine.
What was your mother right all along about?
Don't shave your legs! Little did I know it would come back in black and spiky!
What's your most used emoji?
Flamenco dancing lady and kiss imprint.
What's the least useful thing you own?
My collection of 1960s lady shavers. They collect dust, they don't work, but they give me joy.
What were the circumstances for the last time you held someone's hand?
I grabbed my teenager's hand to cross the street an hour ago in Brooklyn. She was like "Mom! I'm not a baby!!"
How old are you at heart?
40.
A deli is going to name a sandwich after you. What's in it?
Mortadella and truffle mayo on schiacciata.
Would you rather maintain a young mind or a young body?
Young body, no doubt. Having a mature mind is fantastic.
Something that annoys everyone else, that you secretly love?
I stop to talk to every dog on the street.
What would God say if you arrived in heaven?
Go to hell.
What would the devil say if you arrived in hell?
You have a lot of friends here.
What do you wear when you want to feel powerful?
Jewels.
If you had to introduce yourself to someone via a meal, what would it be?
A good bottle of Brunello, fresh Tuscan bread, a cheese board, Castelvetrano olives, and a dish of my husband's pasta.
What superpower would you like to have?
I'd like to fly like a bird.
What is a place in time you'd like to visit?
1950 Havana Cuba.
"Some say the world will end in fire, / Some say in ice." Which do you think?
I don't care... either way, we are fucked. If it's ice, I'd be happier as I like to layer up clothes and look like a viking.
What do you consider to be the best invention of our times?
The internet.
Once and for all, are we living in the Matrix?
Not yet...
Tagged: