Kendall and Bella Flipping Us Off with Pasta Are the Women Laughing With Salad We Deserve
At a weekend dinner in Milan, the models gave a chill update to Women Laughing Alone with Salad.
Image by Splash News.
On a warm Saturday night in Milan, the city of the Sforza and the House of Visconti, models Kendall Jenner and Bella Hadid met Kristen Stewart and girlfriend Stella Maxwell for a nice Italian dinner. Predictably, paparazzi arrived, but Jenner and Hadid responded by tucking into their plates of pasta, perhaps a cacio e pepe or spaghetti cu li sarde Milanese, and sipping their full-bodied Italian reds with one hand, and giving the Jersey salute to their audience with the other.

It's an impressive scene in part because Jenner and Hadid, who are less paparazzi-shy than Kristen Stewart, don't just flip the bird—they let it fly long enough for multiple shots. In the paradox of celebrity, it's a tableau of refusal to entertain that is, in its refusal, more deeply and satisfyingly entertaining—an image that Jenner and Hadid knew would become better by fucking it up. It's like adding a dash of sugar to a slow-simmering marinara sauce: something that sounds blasphemous, but is actually very good.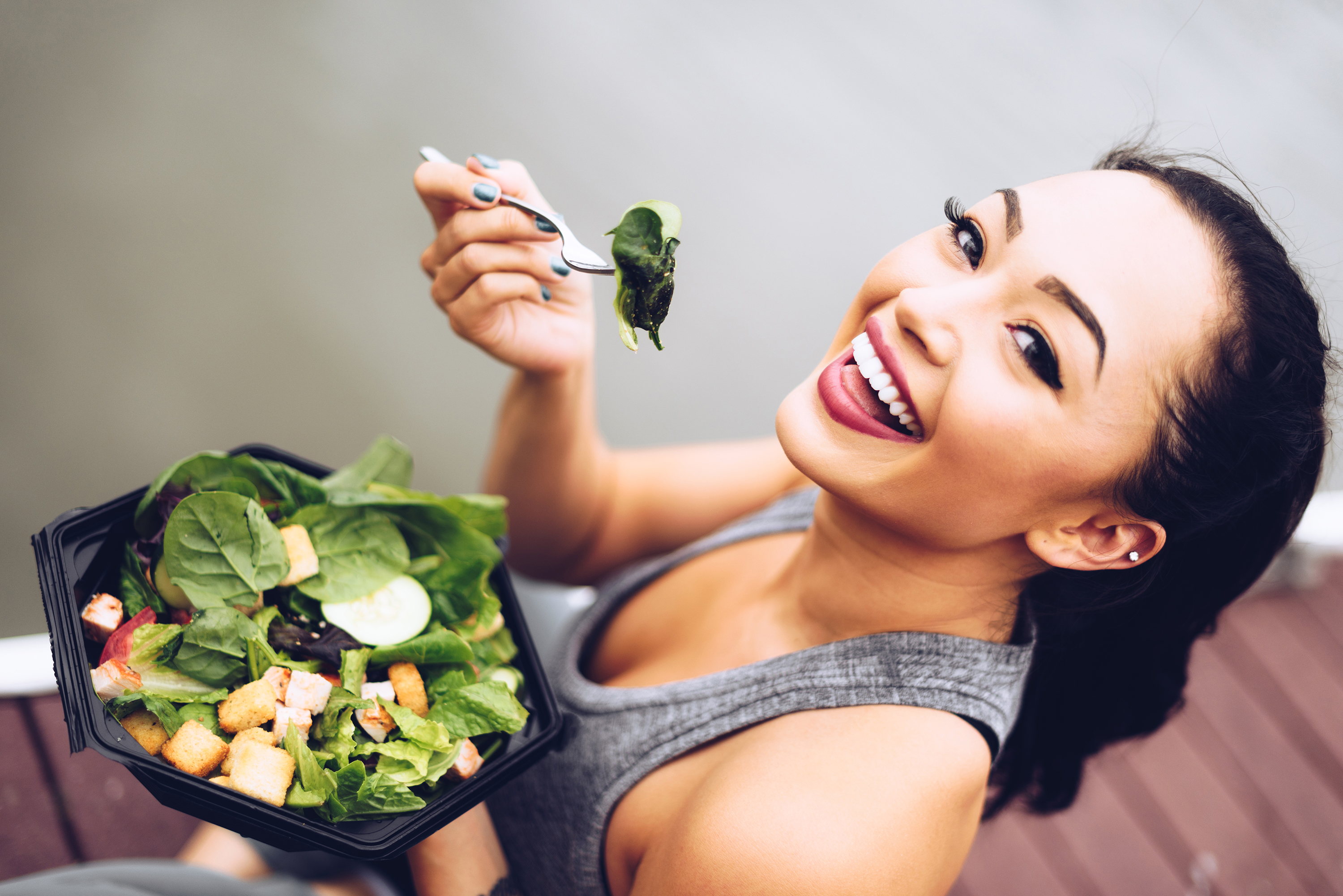 It's also the latest entry in the cultural history of women having their photo taken while eating, which ranges from Women Laughing Alone With Salad to the more sinister Women Who Eat on Tubes. I am infinitely available for your visual consumption, the ideal eating woman says, and I will show that I am happy about it, too, even if I am eating the limpest, most joyless iceberg wedge and the mealiest cherry tomato with a plastic fork that is blunt and so soft. Obviously, this is annoying; many women love eating sloppy joes and chomping Doritos very loudly, as if we're chewing plate glass, and we do it with the grim, glassy-eyed stare of concentration instead of a smile. In this lineage, the fact that Jenner didn't pause slurping her spaghetti for the picture is nice. Or as they say in Milan, esse nufesso qui dice male di macaroni! (You have to be an idiot to speak ill of macaroni!)