Photograph by Thurston Redding.
Chloë Sevigny, Lynn Yaeger, & Simone Rocha's Besties Pose for Her New Mag
In the new issue of "A Magazine Curated By," the designer's friends share their favorite books and places while posing in her romantic clothes.
Photograph by Thurston Redding.
Simona Rocha and magazines—two things we love, and finally, they are together! Each issue of A Magazine Curated By—the biannual fashion book that is in the hands (and on the coffee table) of every good soul in the industry—features a new curator from among the weird and brilliant personalities of the fashion world, like Thom Browne, Eckhaus Latta, and Alessandro Michele. Issue 18, out today, is spearheaded by Rocha, and her issue is seeped with the designer's zany-brainy romanticism, with contributions from Lou Stoppard, Chimamanda Ngozi Adichie, Tyler Mitchel, Jenny Holzer, and more.
"Simone's appreciation for the imperfect inflects these pages with their potent humanity: from the beauty of untamed landscapes to the chaos of domestic psace and office life, her nostalgia for clothes worn, shoes scuffed, books read, meals enjoyed and lives well lived is achingly present," writes editor-in-chief Dan Thawley in his editor's letter.
In "Sitting Portraits," shared exclusively with GARAGE (that's us!), several members of the Rocha posse pose in the designer's clothes and share their favorite books and favorite places. Thurston Redding took the photographs, and Celestine Cooney handled the styling.
"I dislike asking for anything, and I have asked for everything here," said Rocha in her note. We're so glad she did.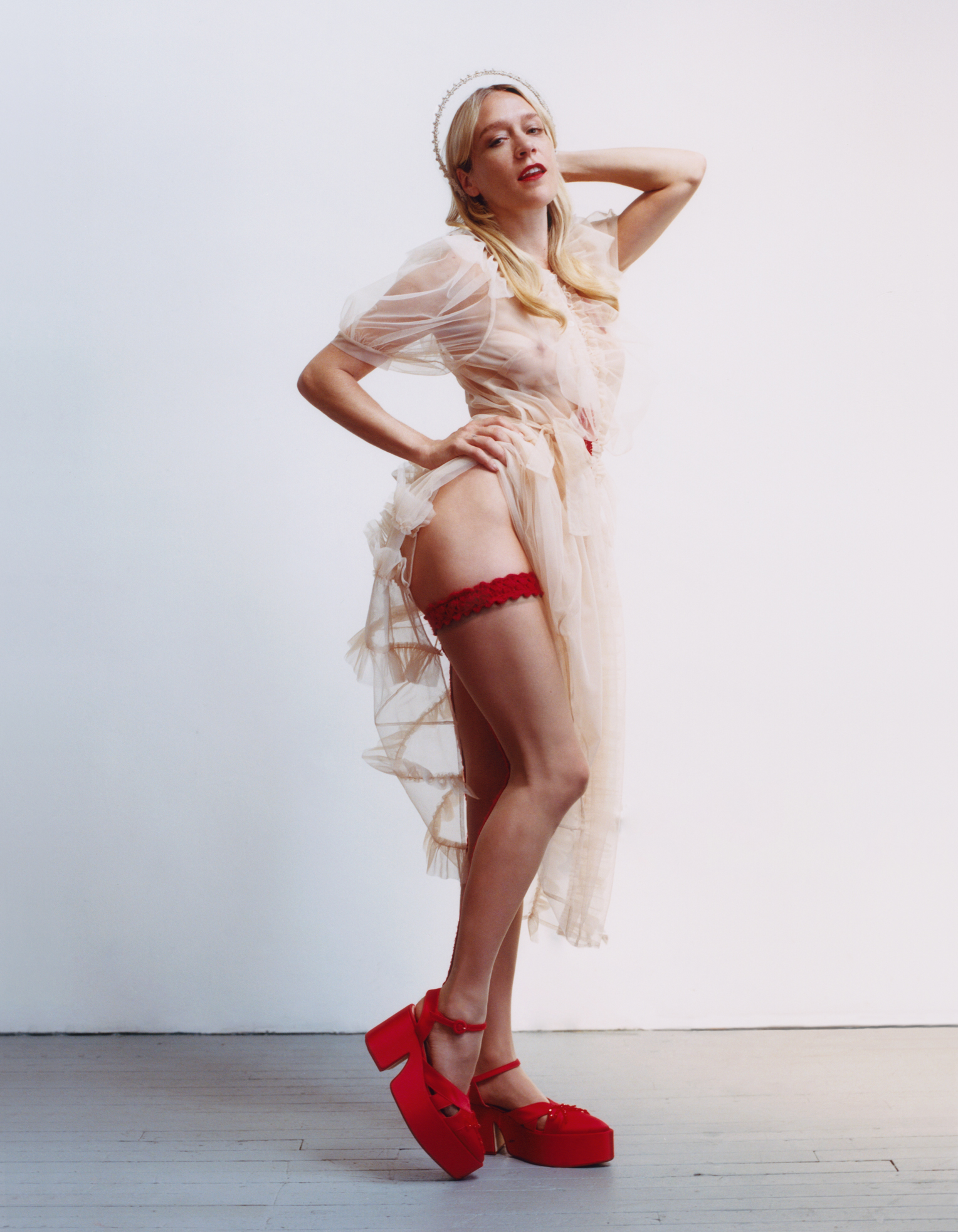 Chloë Sevigny
Favorite Book: Frankenstein by Mary Shelly
Favorite Place: The benches at the 9th Street entrance to Tompkins Square Park, New York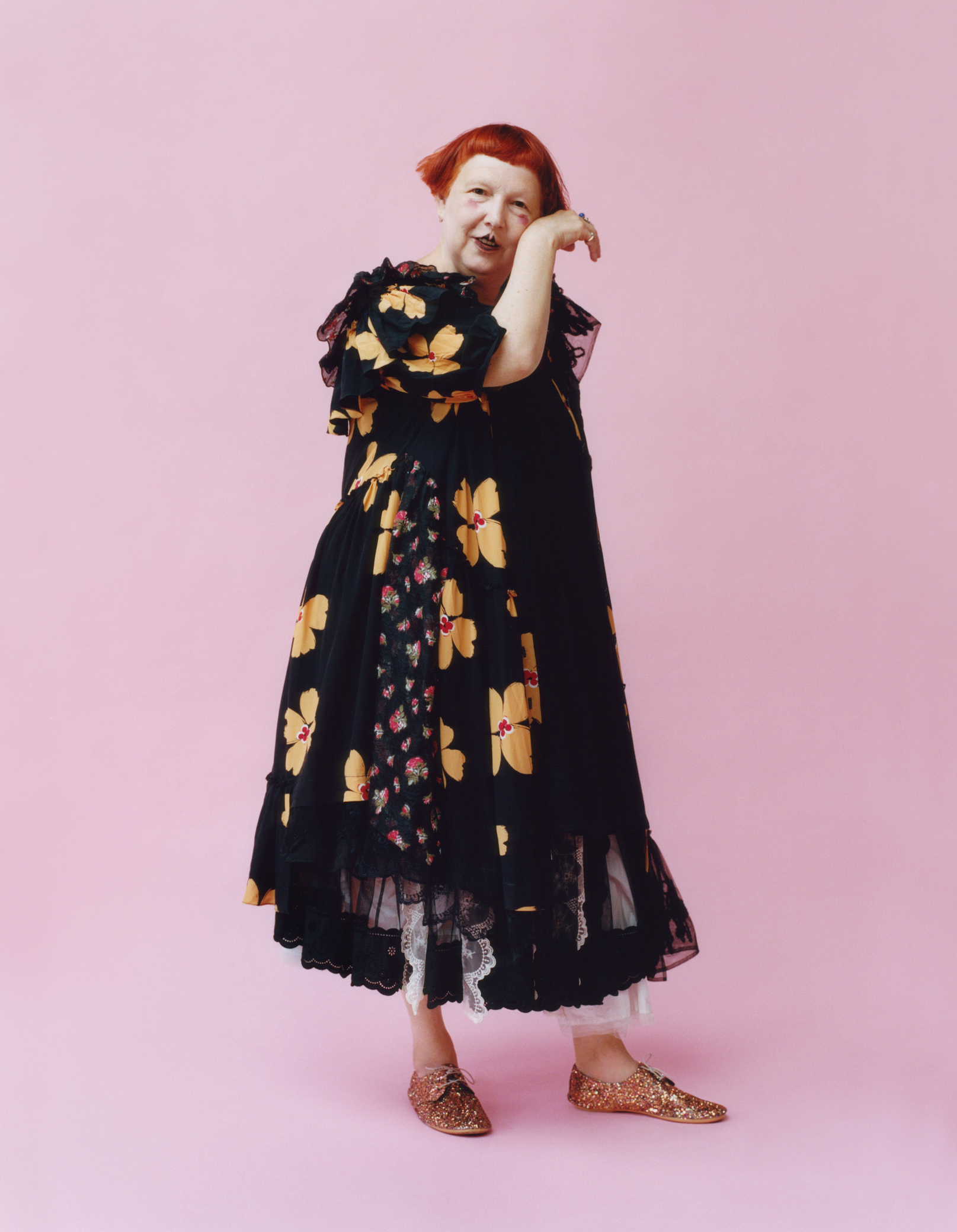 Lynn Yaeger
Favorite Book: Kiki's Paris: Artists and Lovers 1900-1930 by Billy Kluver and Julie Martin
Favorite Place: Mid-morning on a beautiful day at the flea market at Porte de Vanves, Paris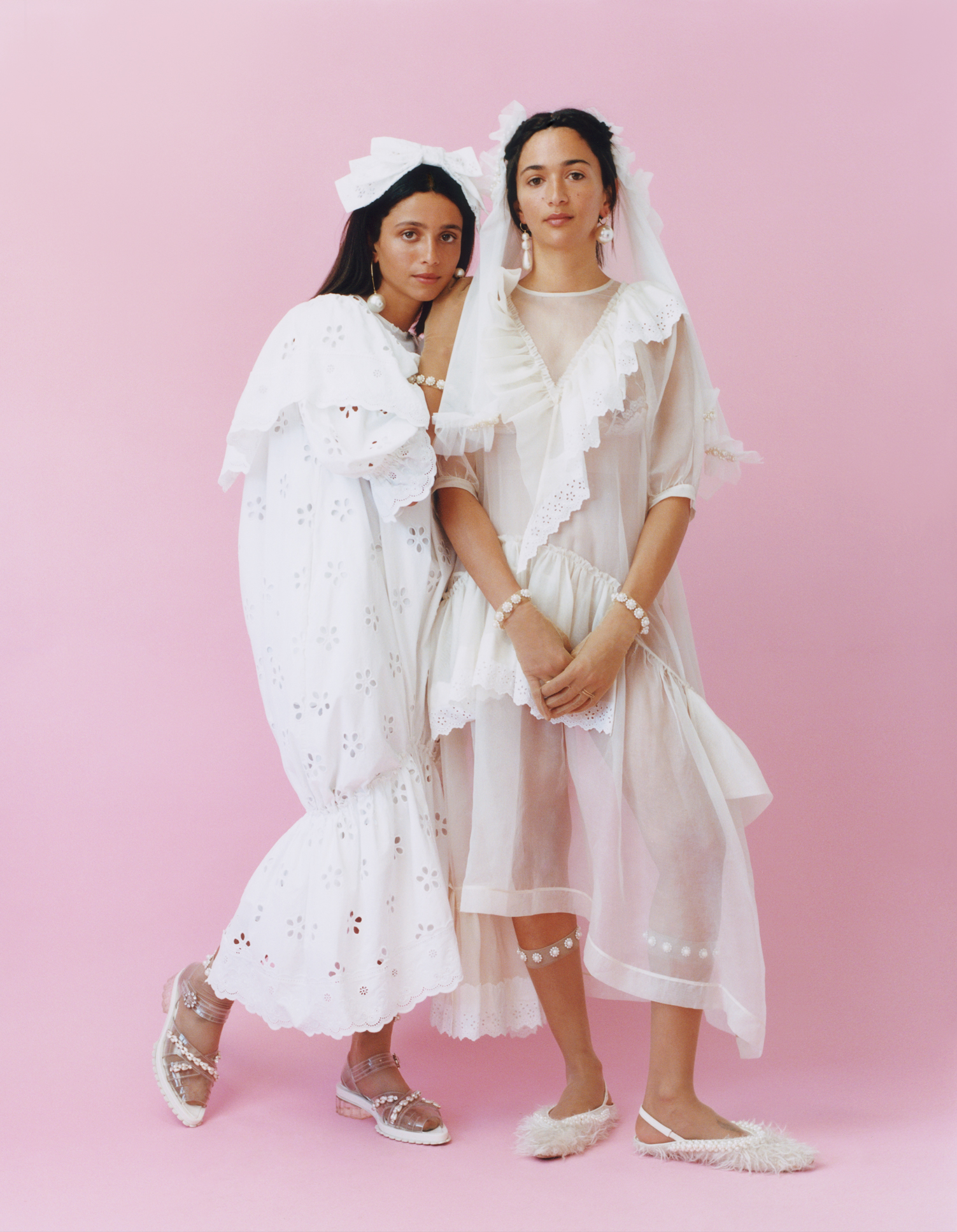 Nadia and Laila Gohar
Nadia's Favorite Book: Nadja by André Breton
Nadia's Favorite Place: Tunis Village, a pottery town in Fayoum, outside of Cairo

Laila's Favorite Book: The Prophet by Kahlil Gibran
Laila's Favorite Place: Our childhood home in Cairo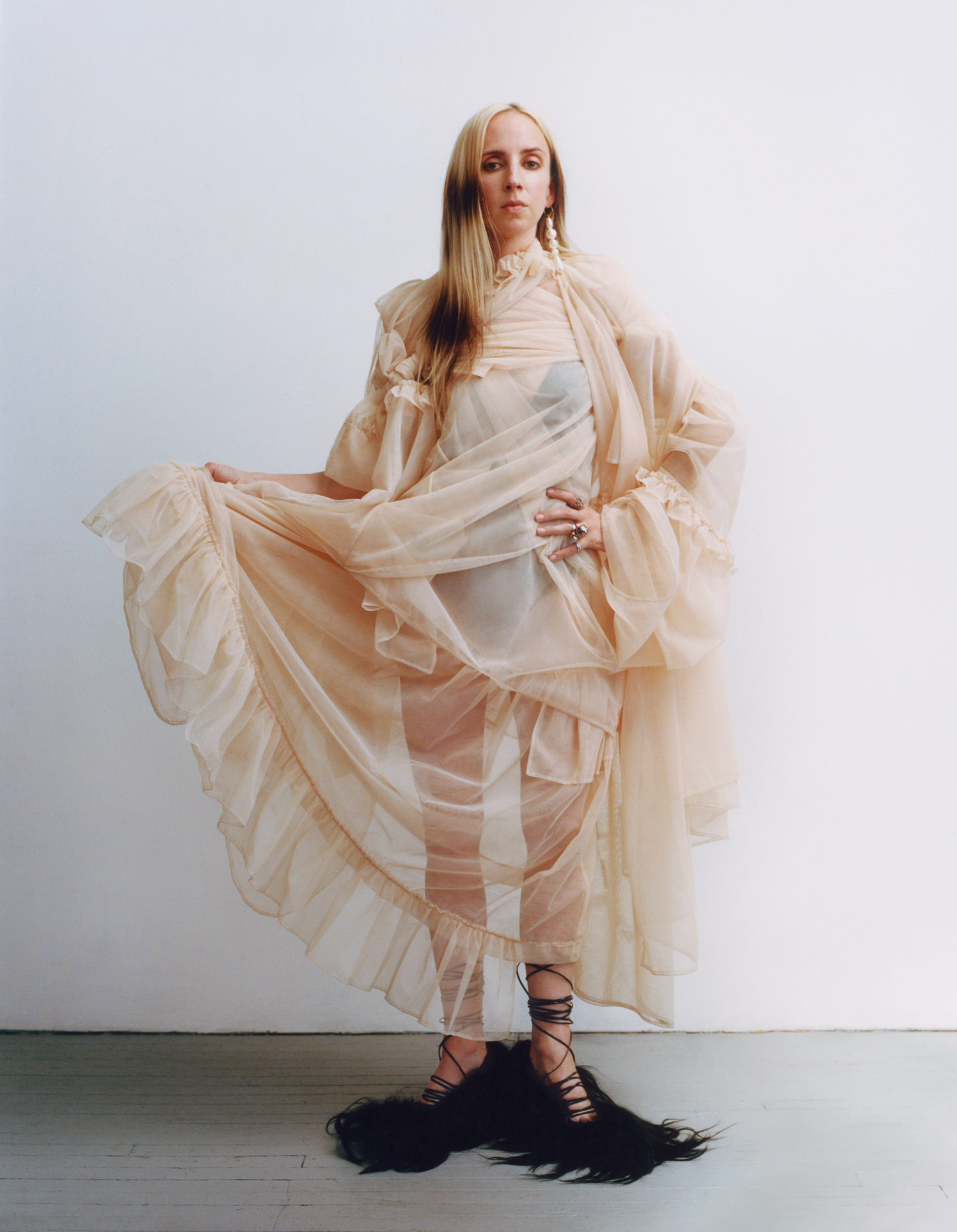 Hope Atherton
Favorite Book: Justine by Lawrence Durrell
Favorite Place: Our tree house in Lordville, New York, overlooking the Delawrare River and the train tracks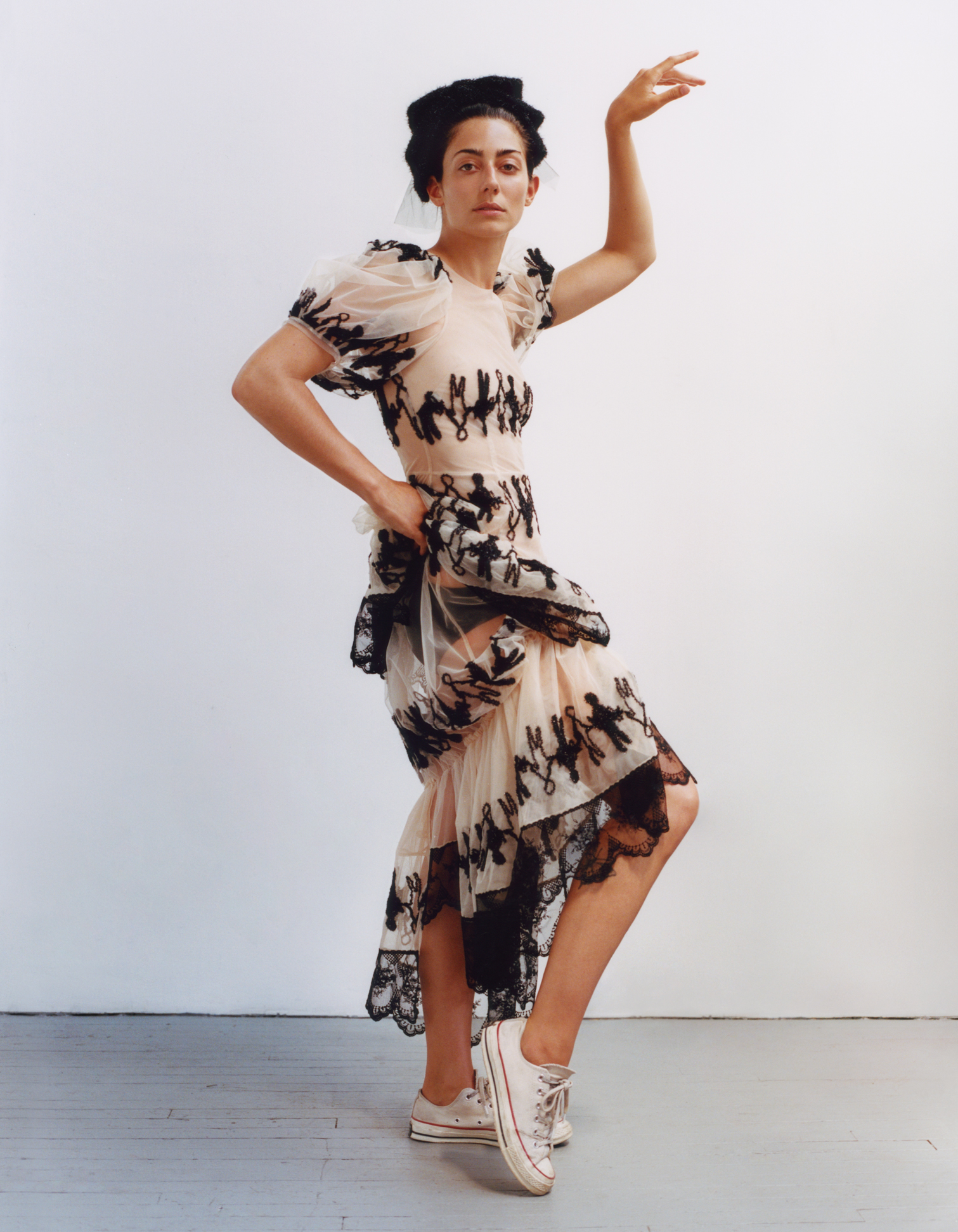 Conie Vallese
Favorite Book: Hopscotch by Julio Cortázar
Favorite Place: Musée Rodin, Paris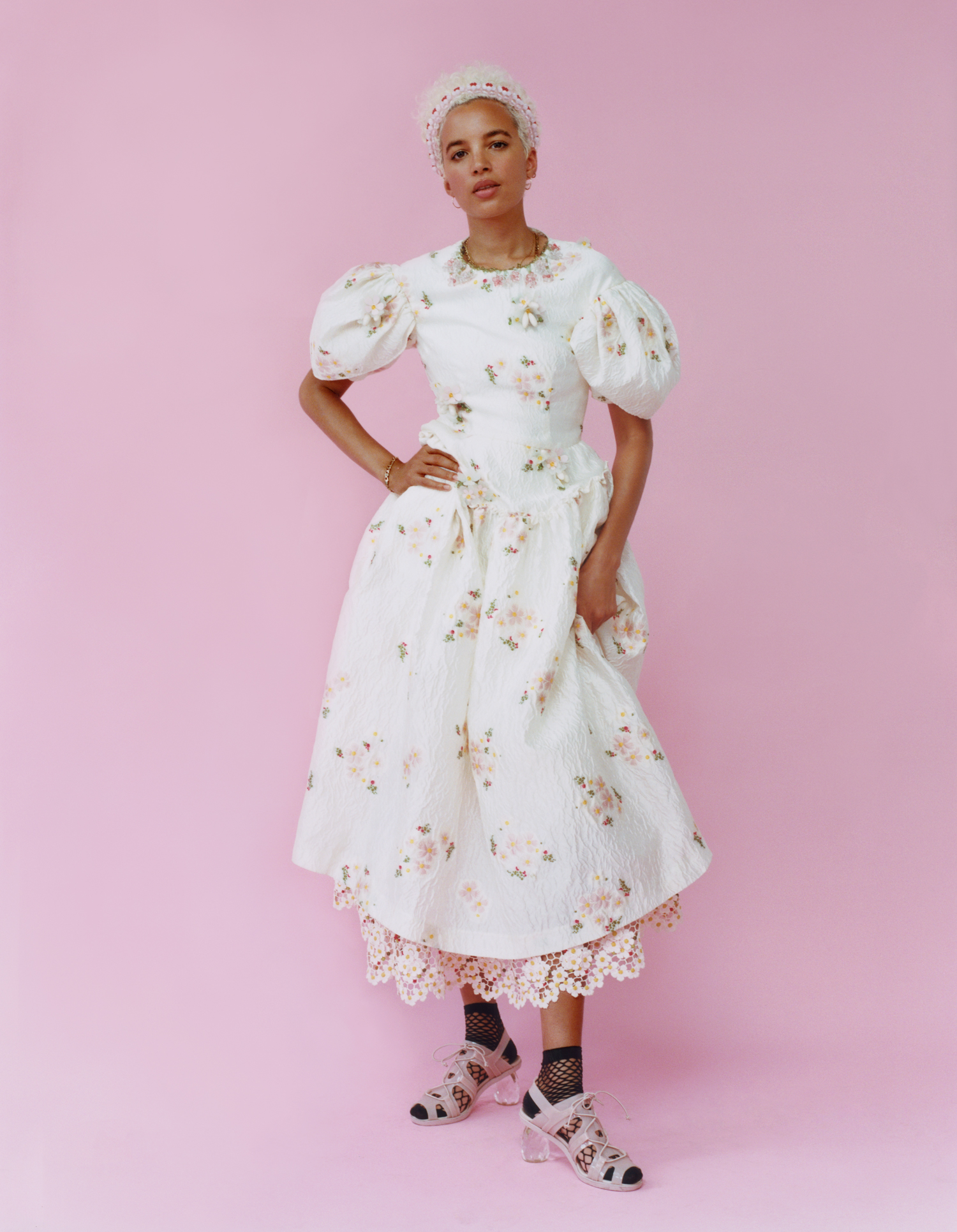 Phoebe Collings-James
Favorite Book: Sister Outsider by Audre Lorde
Favorite Place: Winifred Beach in Port Antoino, Jamaica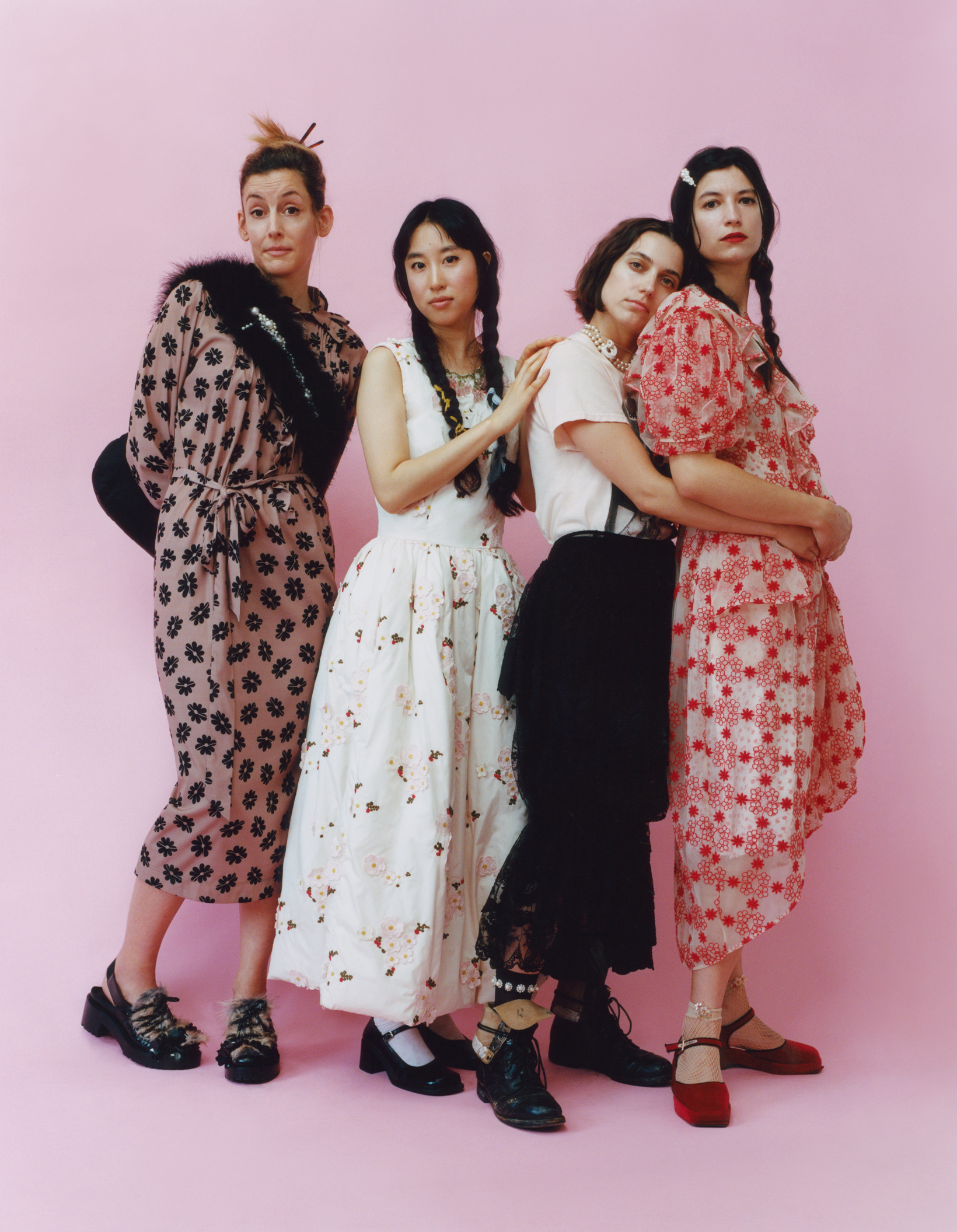 Ellie Pyle, Lina Park, Bunny Lampert, and Kate Falcone
Ellie's Favorite Book: 1491 by Charles Mann
Ellie's Favorite Place: The Metropolitan Museum, New York
Lina's Favorite Book: The Harlot's House and Other Poems by Oscar Wilde
Lina's Favorite Place: Any park with a swing or nice bench
Bunny's Favorite Book: The Book of Forgiving by Desmond Tutu and Mpho Tutu
Bunny's Favorite Place: Lotusland, Motecito, California
Kate's Favorite Book: All About Love by bell hooks
Kate's Favorite Place: The Tyrrhenian Sea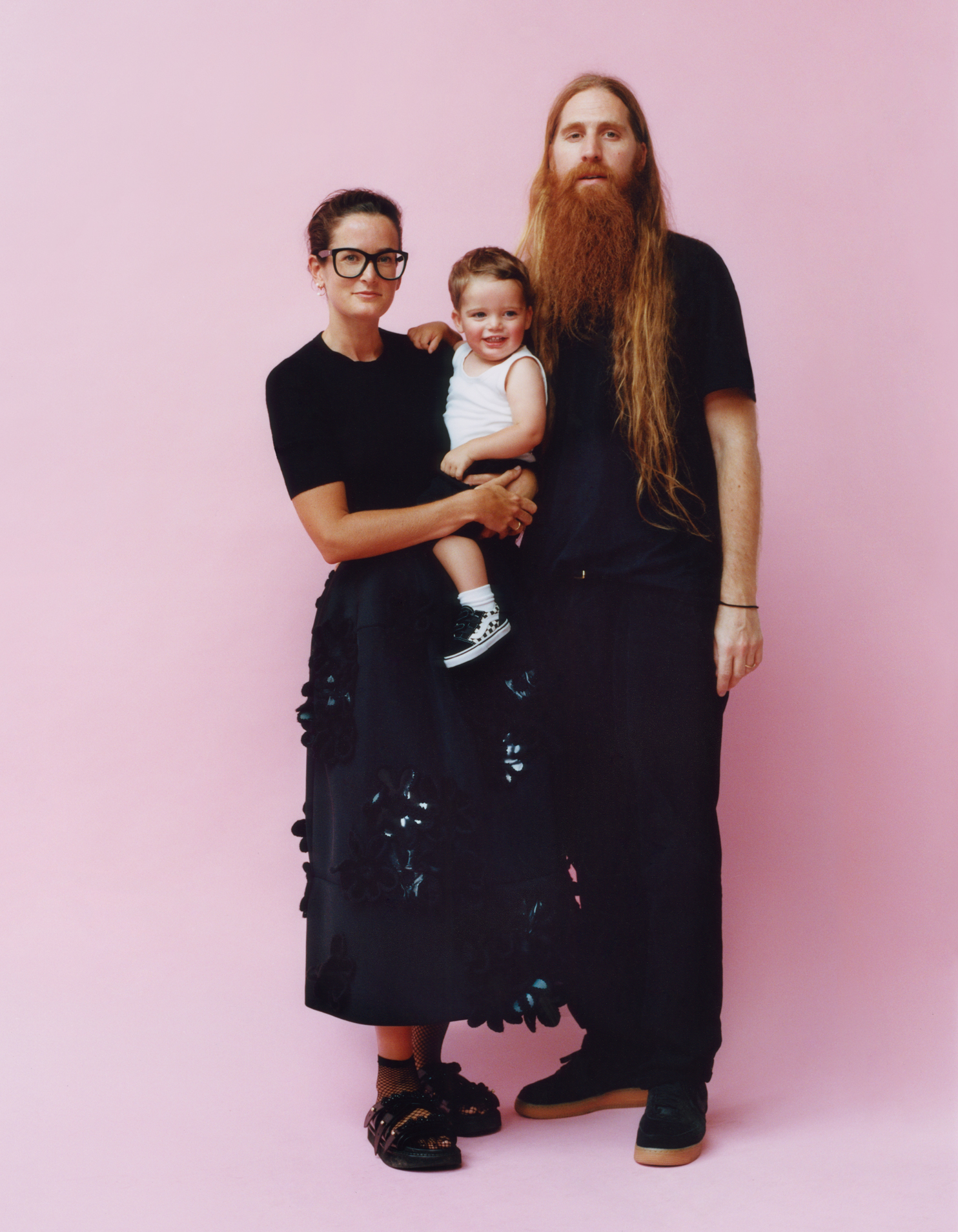 Lucy Chadwick, Jack Duffy, and Duffy
Lucy's Favorite Book: The Square Book by Cedric Price
Lucy's Favorite Place: Regent's Park Aviary, London
Jack's Favorite Book: Chicka Chicka Boom Boom by Bill Martin Jr. and John Archambault
Jack's Favorite Place: Côte des Basques, Biarritz, France

Duffy's Favorite Book: Fire Under the Snow by Pladen Gyatso
Duffy's Favorite Place: Alder Lake, Hudson Valley, New York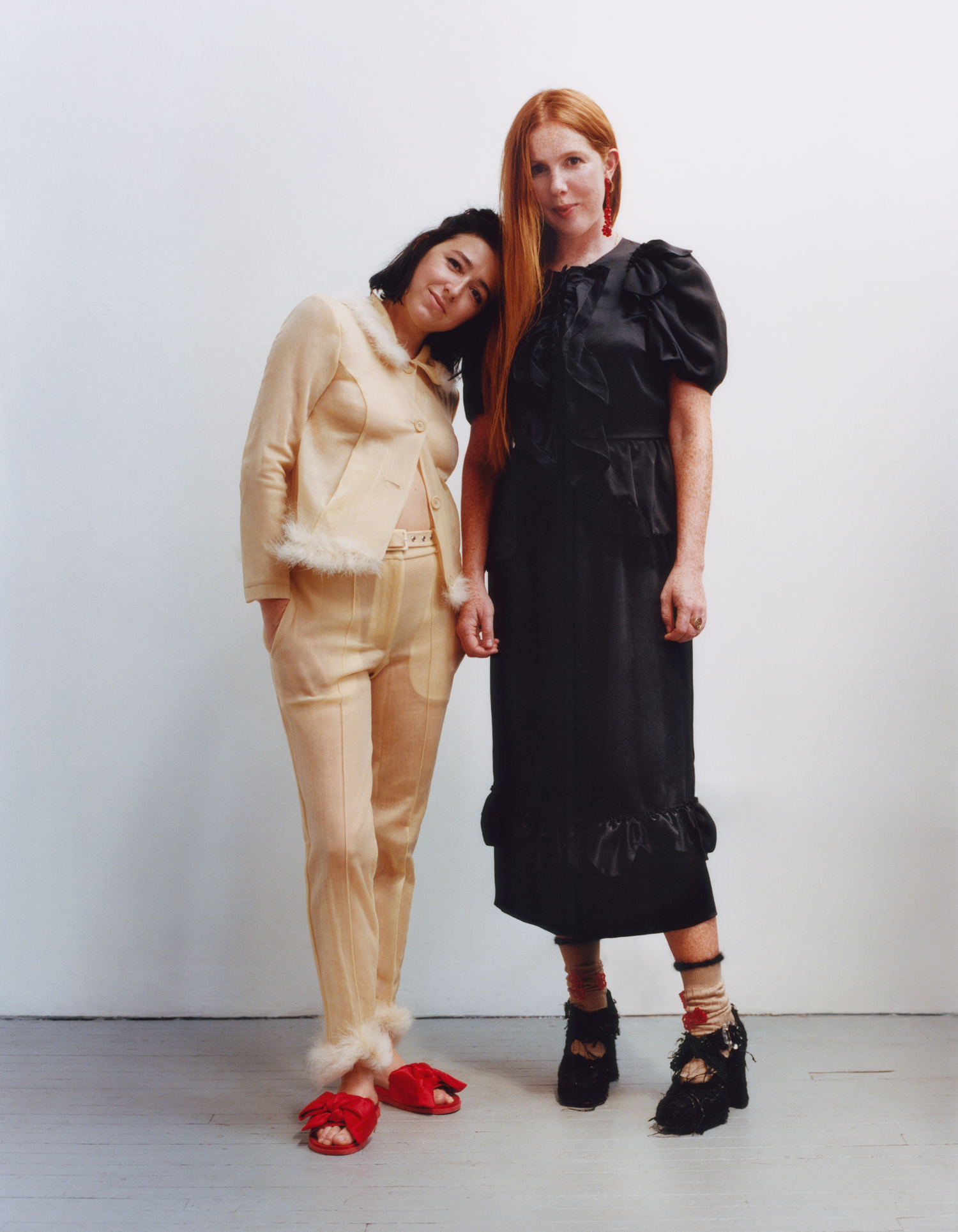 Courtnay Cain Saunders and Claireban Coffey
Courtnay's Favorite Book: The Society of Mind by Marvin Minsky
Courtnay's Favorite Place: American Museum of Natural History

Claireban's Favorite Book: Skelligside by Michael Kirby
Claireban's Favorite Place: Bolus Head, County Kerry, Ireland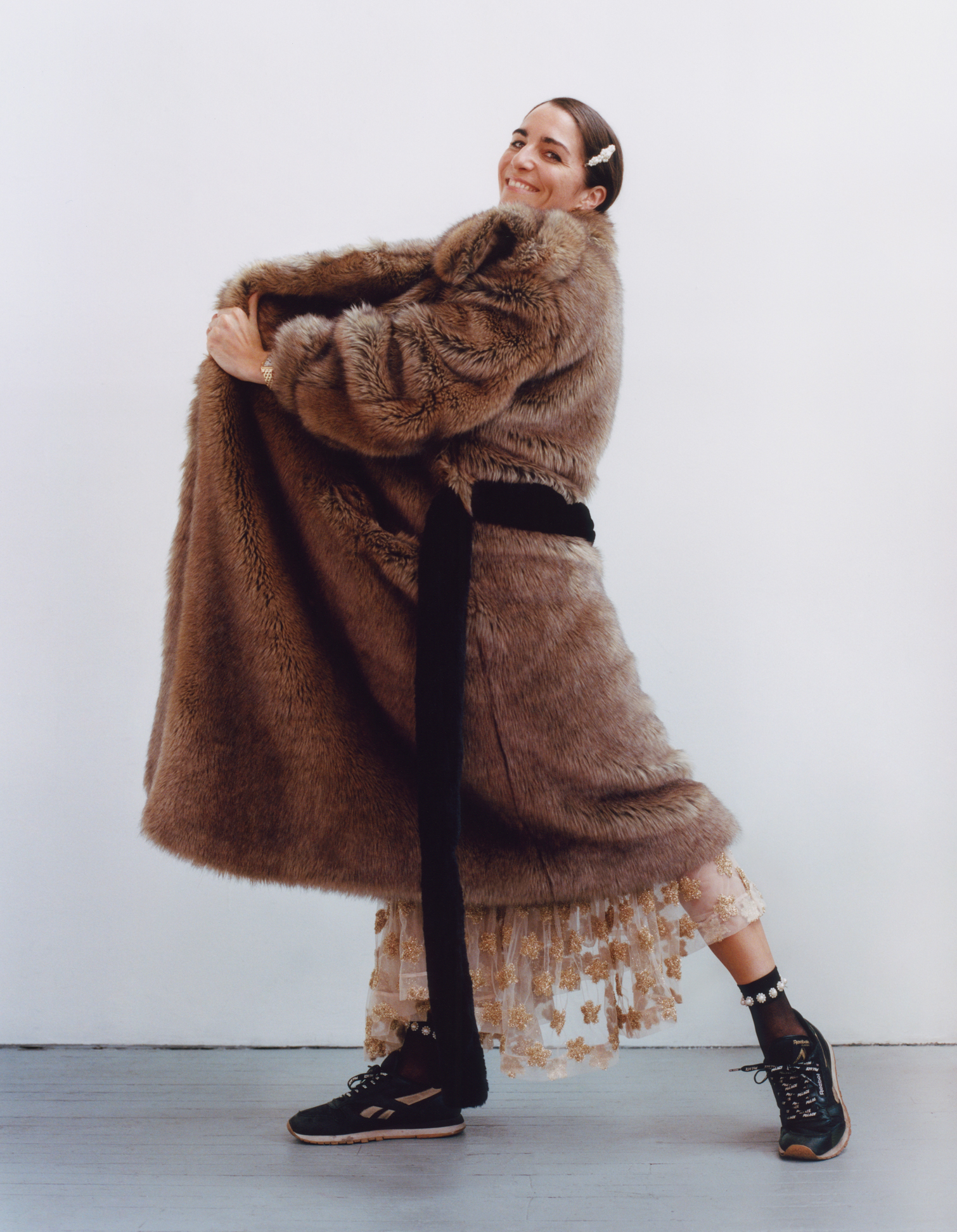 Celestine Cooney
Favorite Book: Tarry Flynn by Patrick Kavanagh
Favorite Place: Ringlestown, County Meath, Ireland, in bed having LOLs with my mother
Credits
Photography: Thurston Redding
Styling: Celestine Cooney
Hair: Holly Mills using Oribe
Makeup: Asami Taguchi
Photography assistance: Ian Hoogenboom and Julia Bahlsen
Styling assistance: Umi Jiang
Production: Rachel Murray at Parent, and Paul Bennett, Frank Polar, and Michael Perez at Replica
Post-Production: Ink-Retouch
Location: Amanda Hakan Studio
Special thanks: Penny Pannocchia, Amanda Harton, Frank Reps, and Streeters