Is Cara Delevingne Channeling Princess Diana at the Royal Wedding?
It's menswear o'clock, baby!
Royal wedding season is upon us once again, boys and girls, with everyone from Naomi Campbell to Liv Tyler turning up at Windsor Castle to watch Princess Eugenie marry Jack Brooksbank. All the expected hats were on display—fascinators! Feathers! Veils! Oh, my!—with extra points going to Fergie for this emerald-green, Jacquemus-adjacent big hat.
All the hat chatter was hushed, though, when one Ms. Cara Delevingne arrived at the blessed event looking like—well, let's just say it—an absolute baller in a black tuxedo and top hat.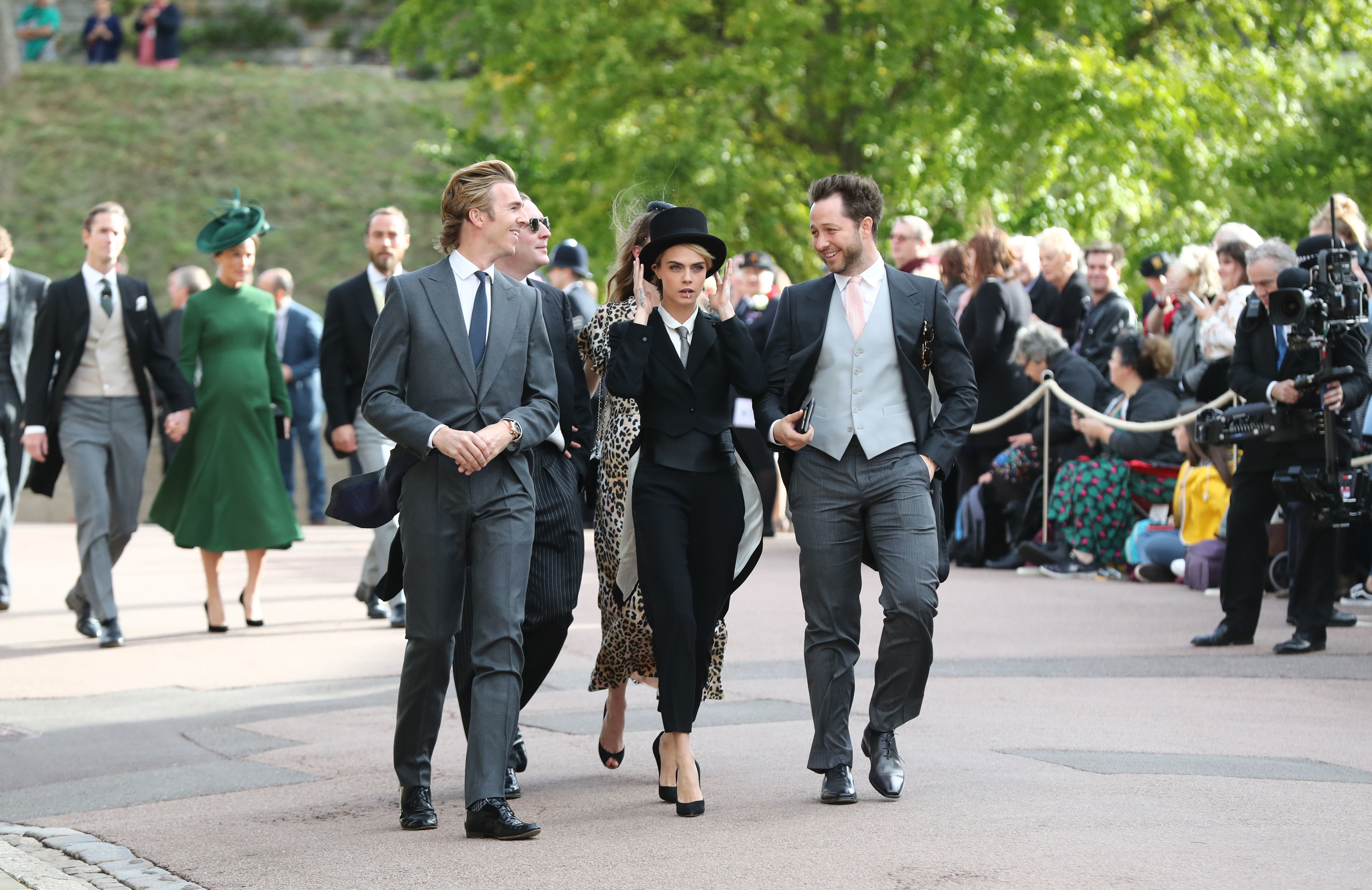 Like Blake Lively's A Simple Favor wardrobe of perfectly tailored Ralph Lauren suits, Delevingne's menswear-inspired look is the kind that renders actual men in menswear somewhat beside the point. Sandwiched between two fellow guests in traditional British morning suits (hi, Derek!), Delevingne's suit pairs masculine edge (that hat) with feminine tailoring (a perfectly cropped pant). She looks like the sexy bank manager who's about to seize your house.
It's worth mentioning that it's still sort of outré for a woman to wear a tux and top hat to a royal wedding, one of the most highly regulated sartorial events to exist in the year 2018 (women have to wear hats! By, like, castle law!). Technically, though, Delevingne isn't breaking any rules—the 26-year-old actress and supermodel has described herself as gender fluid in the past. Plus, there's some pretty important royal precedent here; Princess Diana herself favored suits to the extent that there's a whole Instagram devoted to "Princess Diana Looking Gay."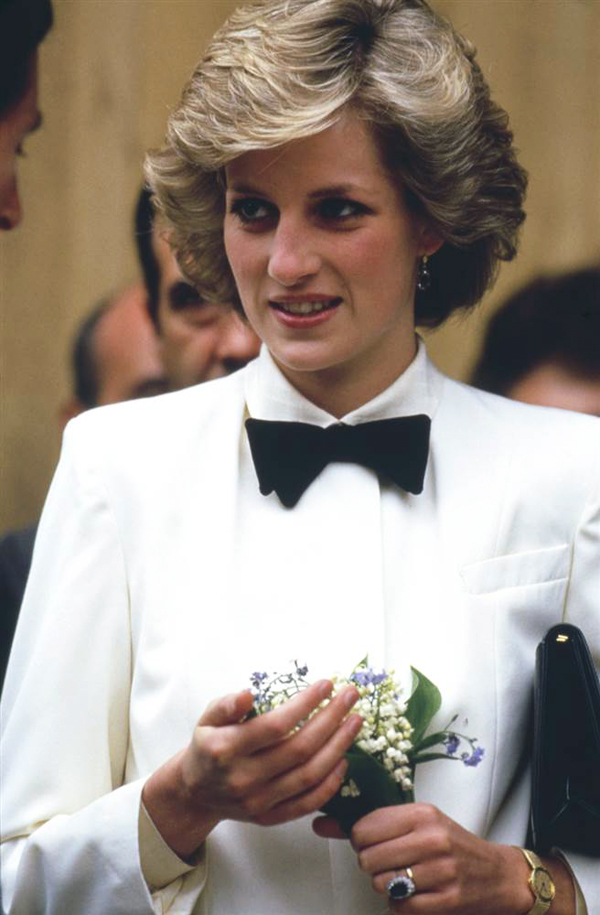 "When I first realized that gender is so much more fluid than 'masculine' or 'feminine,' it was a breakthrough moment for me," Delevingne told British Vogue in June. Who needs a fussy fascinator when you've got a Mr. Monopoly-ass top hat?