Hito Steyerl, Liquidity Inc., 2014, HD video file, single channel in architectural environment, 30 minutes, Installation view from Artists Space, New York, 2015, Image courtesy of the Artist, Andrew Kreps Gallery, New York and Esther Schipper, Berlin, Photography by Matthew Septimus
We're Leaving America On Read and Heading to Thailand for "Ghost:2561"
Korakrit Arunanondchai's new show answers the age-old question: "What do contemporary art and animism have in common?"
Hito Steyerl, Liquidity Inc., 2014, HD video file, single channel in architectural environment, 30 minutes, Installation view from Artists Space, New York, 2015, Image courtesy of the Artist, Andrew Kreps Gallery, New York and Esther Schipper, Berlin, Photography by Matthew Septimus
Curated by the New York-based artist Korakrit Arunanondchai, "Ghost:2561" is a new video and performance art series in Bangkok, Thailand that kicks off on October 11. Featuring new and recent work by a slew of both Thai and Western contemporary artists such as Balenciaga fav Jon Rafman, theorist of the poor image Hito Steyerl, and Palme d'Or-winning filmmaker Apichatpong Weerasethakul, Arunanondchai took a call with GARAGE this week to lay out his vision for event, discuss how it sidesteps the international art biennial/triennial frenzy, and talk about bringing contemporary art into a local context.
GARAGE: What prompted your idea for putting together this kind of reoccurring series? What made you want to do this here?
Korakrit Arunanondchai: I'm from Bangkok, I go back there twice a year, and as I've gotten older I feel like there's been such a scene developing, but particularly after the military coup in 2014. After that, the country became almost like what we now think of as a post-Trump America, in a way, with citizens becoming more politically aware. There's been a big ripple effect there, from the combination of that and the king getting old and dying two years ago. It also feels like the art world there is bigger every time I go back now, that there are more participants and critical dialogue. For "Ghost:2561," we asked commercial galleries and project spaces to give us room, essentially for a month. One of the galleries hosting work for "Ghost" was even started by the artist Rirkrit Tiravanija, who was my teacher. A bunch of other galleries that are hosting shows grew out of this one warehouse.
Originally, I wanted to put together a group show of video art in Bangkok featuring the work of my peers or other people I really admire. I wanted to show a few particular works, which are now in "Ghost." With video art, video installations, and even with performances, there's a certain type of mobility to it. They don't have a form per se, and they can be recreated. Objects can speak to a viewer, but I feel like when you see a video installation by Hito Steyerl, it talks in such a direct way to you about things that are happening right now, events that are really potent. Also, it's very difficult to ship art to Thailand, because there's an insane tax on it, something like 15% of the value of it, which I learned from doing my own show there.
GARAGE: Hito Steyerl is the queen. Tell us about more about some of the other artists who will be showing in "Ghost."
KA: She's such a great teacher. We're showing her 2014 work Liquidity Inc. Josh Kline has a video he made in 2016 that's literally about universal basic income; there's this new political party in Thailand that's talking about UBI, so we also wanted to talk about it. We wanted to curate things in that way. A lot of jobs are being replaced or may be redundant in the future due to technology, but one of the things that I feel like is always going to require a human being is being able to sit in a room and spend time with someone. In order to be possessed, to let that happen, you have to be in the same space. Another good example of what I mean is a Jon Rafman virtual reality piece we're showing, as that medium exemplifies information or a non-physical body or force taking over your vision, which is not dissimilar to being possessed. I'm pretty sure that for many of the artists that we're showing, this is the first time they're exhibiting work in this country, but then Apichatpong Weerasethakul also has a new video in "Ghost," which is amazing because I feel like I started making videos because of him.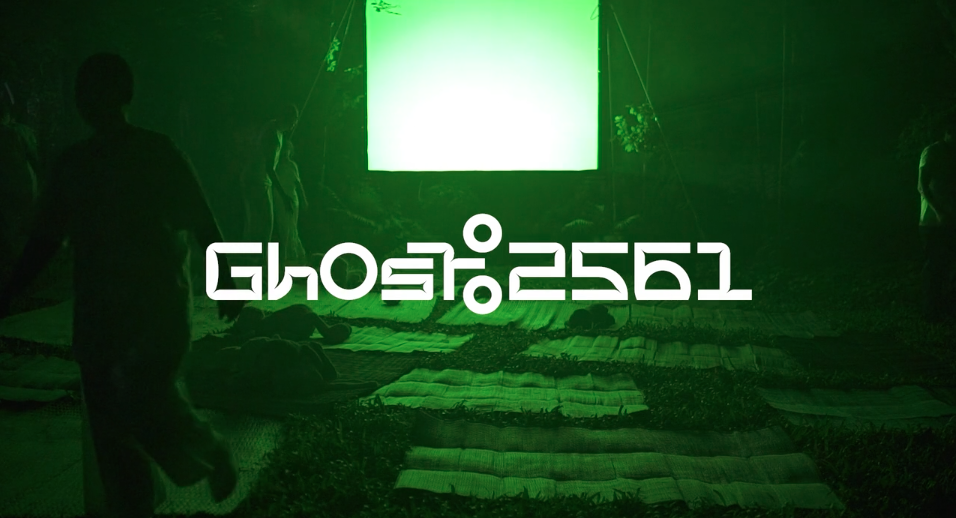 GARAGE: Did you want to make "Ghost" something that closely related to the context of Bangkok?
KA: Well, I wanted this to happen at the same time as the Bangkok Art Biennale. The biennial is a standard exhibition model, and I feel like one kind of art or event always provides a context for another to exist. I'm actually working with ideas in my latest video that are similar to the themes of "Ghost." Even though I'm the curator, I'm also almost like an invisible artist in "Ghost," too. I don't think of myself as a curator, I just wanted to make this happen. Also, for a month we're running a school and a lot of people involved aren't artists or curators really; it's just like a mix of people.
GARAGE: The school is part of "Ghost"?
KA: Yes, the "Classroom of Storytellers." I didn't want to just bring in artwork and have it be mostly stuff from outside of Thailand that was just plopped it in. Contemporary art in general is a very Western-driven thing anyway, and it gets received and assimilated and sucked into the East through Western networks, essentially, through people like me who go to school abroad. I wanted to bring things together for this using a metaphor that felt local and somehow naturalized. Buddhism is the predominant religion in Thailand, but I feel like really something really special about this country and Southeast Asia is a strong culture of animism. There's a specific historical context for that here, this belief in ghosts or spirituality or even superstition. It's a metaphor that people live with here, and everyone kind of knows it in their body, or by growing up around such ideas. I wanted to relate contemporary works and discourse to that, and place them in that context, even to deconstruct the idea of a ghost or what that means now. I was thinking of ghosts as containers to carry on a body and its information.
The artists that are taking part in this series combine different bodies of knowledge, and, in a way, are working with storytelling, which is a traditional method to communicate, share truth, or keep things like memories alive. We were thinking of artworks as kind of like ghosts and the spaces they are shown in as hosts. For the school, 14 people took a month and a half of classes twice a week for free, learning about all the artists, looking at their work, and doing a storytelling workshop. During "Ghost," they'll get paid to work as storytellers at all the venues where works are shown, in lieu of wall texts. That's part of the translation, having someone there who you can go and talk to about the work if you want to know more, and they'll tell you a story based on it.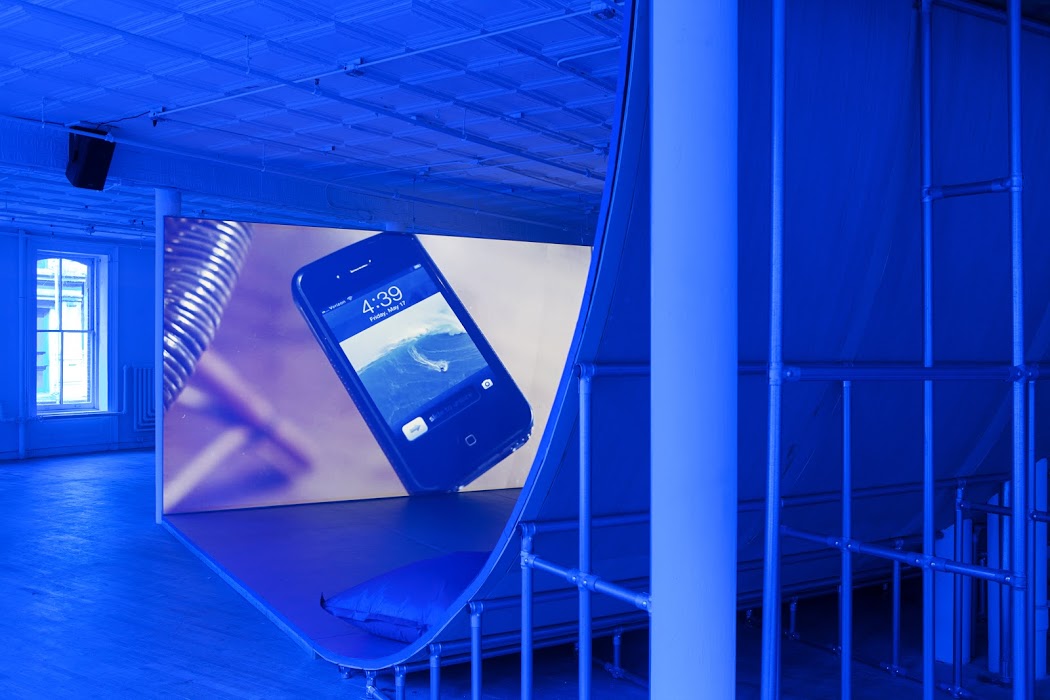 GARAGE: Video and performances are durational and place a demand on your time; they ask something of you.
KA: Yes, it requires the participant of a person's body. Also, one of my collaborators on this project, Judha Su, is a writer who, along with Mi You, put together a publication of ten texts related to issues that this event and the works in it address. There's an essay by Steyerl, one by Édouard Glissant, and an English translation of a very old, epic Thai poem, but the most important thing and the hardest thing that we did is we translated everything else into Thai. This is very much for a local audience.
"Ghost:2561" runs from October 11 to October 28 across multiple venues in Bangkok. Additional artists exhibiting as part of the series include Ian Cheng, Rachel Rose, Raqs Media Collective, Samson Young, and more, along with performances by Total Freedom and boychild . An additional screening program will be curated by Aily Nash, Victor Wang, and DIS .