A T-Shirt For Serious Clubgoers
'BOOGIE!', implores the shirt, and who are we, really, to refuse it?
Photo by Ben Park.
Last week in Los Angeles I was minding my business working on a shoot when a cool t-shirt came into my sightline. Our stylist Karolyn Pho was wearing a perfectly washed long sleeve white t-shirt that just said 'SERIOUS CLUB MUSIC" on the back and "BOOGIE" on the front in a lovely faded green. While Karolyn was busy preparing looks, I quizzed her on the shirt's origin. She said it was made by her friend Dan and his brand ISM in New York City. I filed that nugget away and went on with my day. We had magic to make. Clear frame!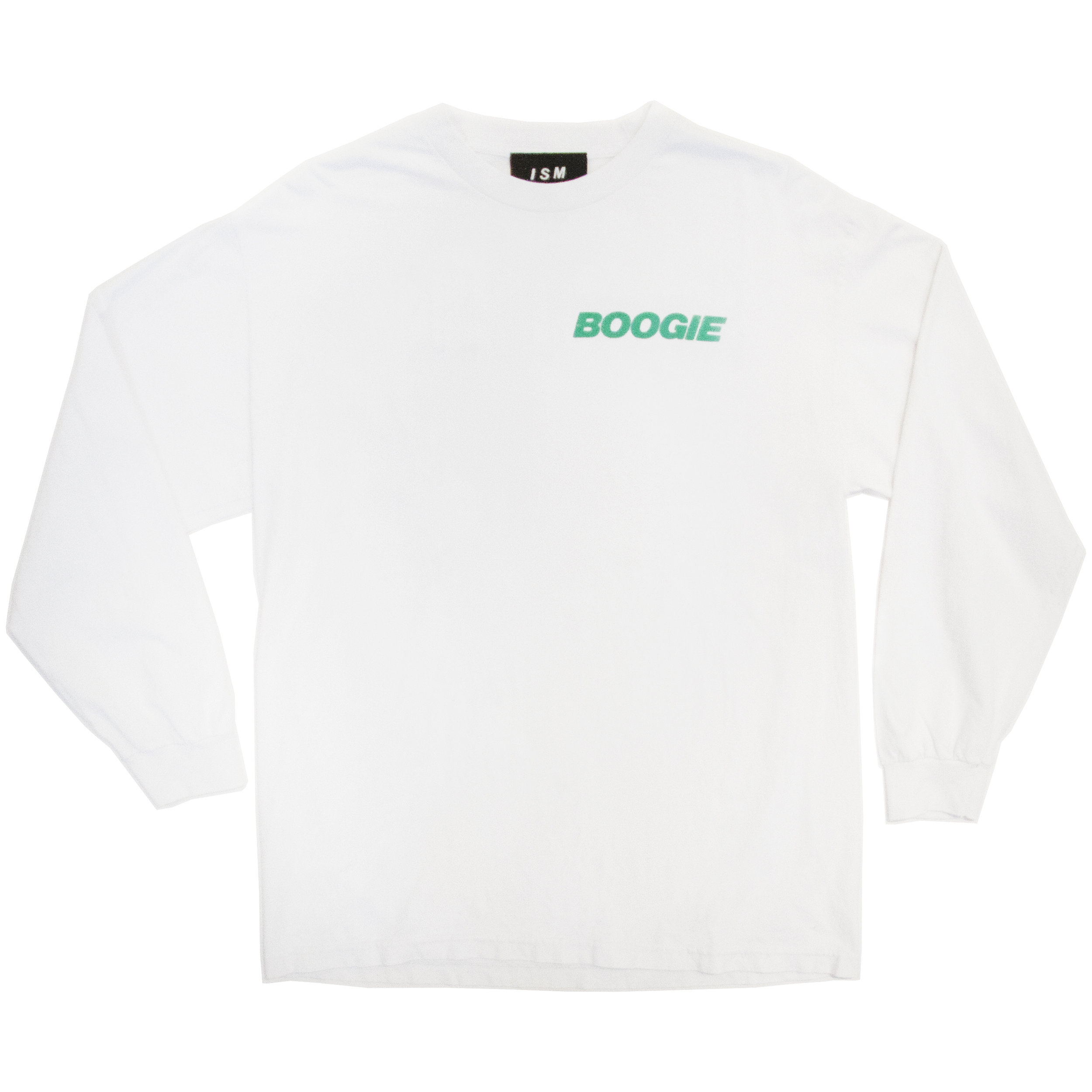 Cut to last night back in my New York City apartment. As I was unpacking and decompressing post-flight, that t-shirt popped into my mind. I frantically texted Karolyn for a link, which she got to me immediately. I logged on and checked out the full range ISM has to offer, and my man has some heaters! The washes are particularly strong, everything looks and feels lived in. Another t-shirt to add to my stacks. The journey never ends.