Walker Evans, Alabama Tenant Farmer. Courtesy of Christie's Images LTD.
Cop a Walker Evans Photograph for $900!
Works from photographers including Peter Hujar, Irving Penn, and—hmm—Patrick Demarchlier are up for sale at Christie's this Friday.
Walker Evans, Alabama Tenant Farmer. Courtesy of Christie's Images LTD.
Consider Dianne Benson: a young New York boutique owner and fashion designer who, in 70s and 80s, wanted to promote her shop Dianne B. So she commissioned Peter Hujar to photograph her swathed in Issey Miyake silks, a nearly extinguished cigarette louchely dangling from one hand while the other holds up her head, abetting a direct gaze to the lens. In another, with her back turned to the camera and her face in profile, her Ally Sheedy tousle is a time-stamped contrast to the ancient mood of Miyake's drapes. These, as well as several other Hujar gelatin prints—12 in total—are now headed to auction this Friday at Christie's in New York, artifacts whose artistry now belies their promotional purpose: three decades after they were taken, they are expected to fetch somewhere between $8,000-$20,000 each in Friday's sale.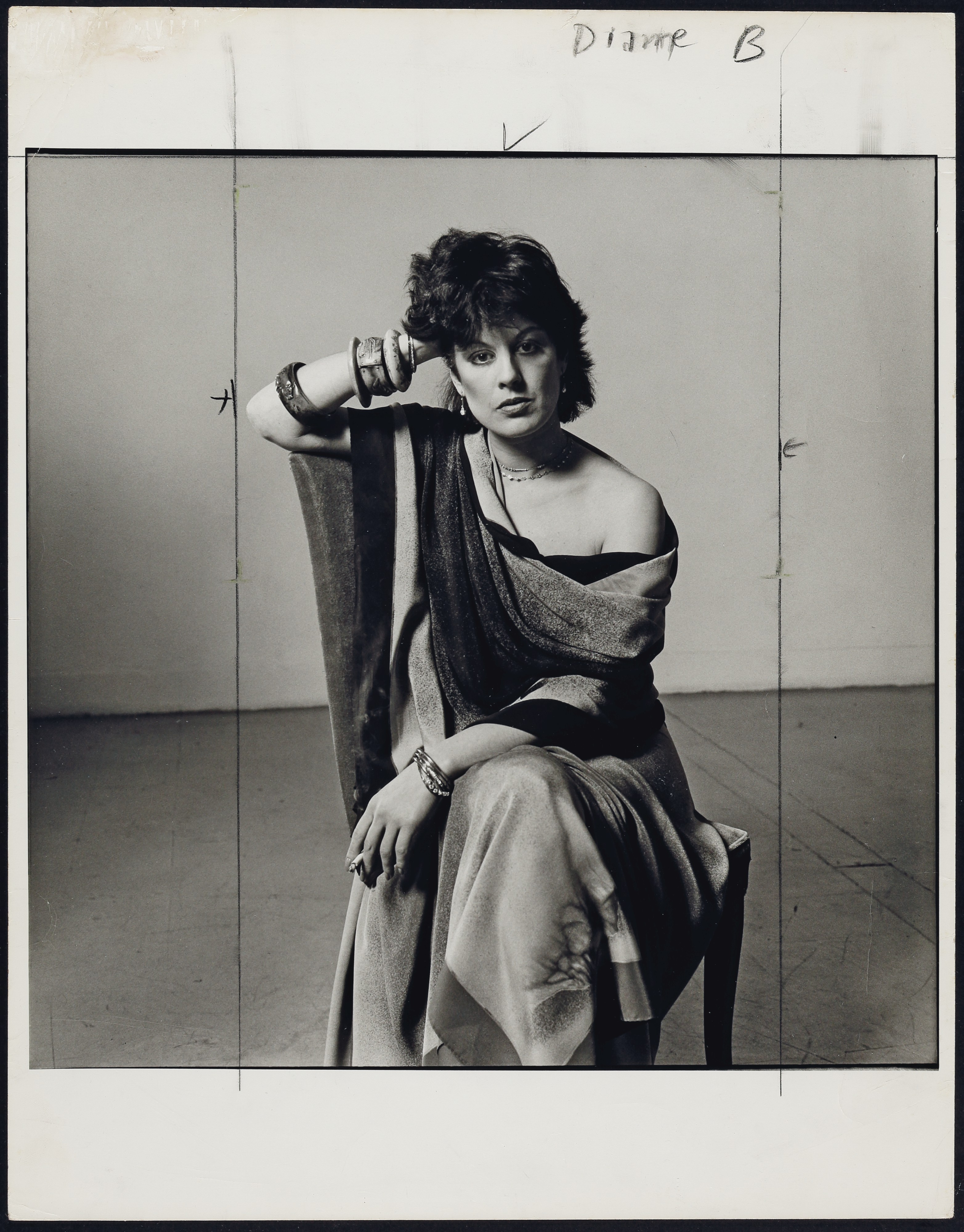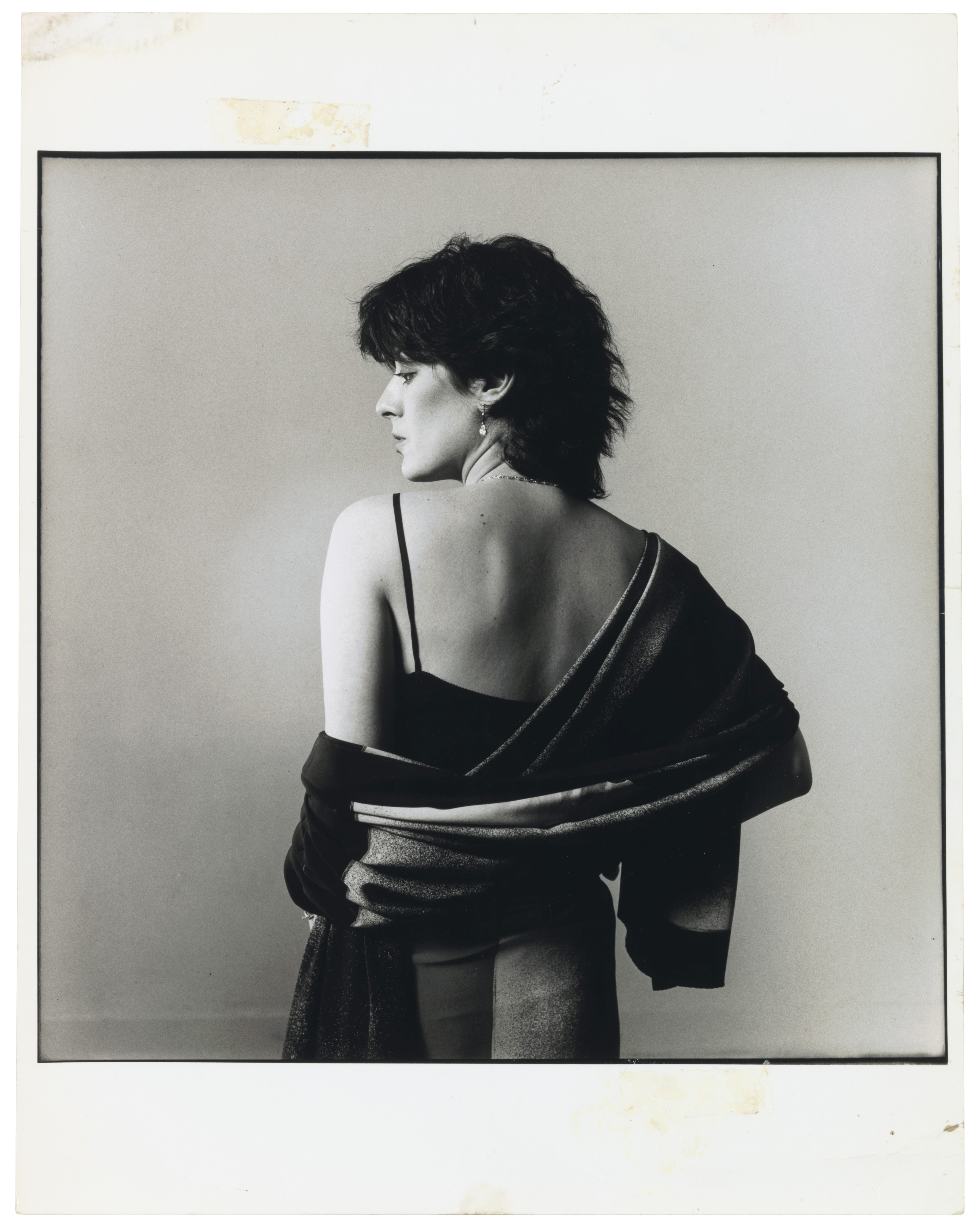 Another in the group is of the fashion stylist and editor, Lori Goldstein (You Wouldn't Dare' [Lori Goldstein in Jean Paul Gaultier opera gloves] from, The Twelve Perfect Christmas Gifts from Dianne B., 1983), who created the legendarily placid Valley of the Dolls Versace campaign in 2000 and has now minted a small fortune on QVC selling her eponymous line of women's apparel and accessories. Hujar's friends and collaborators were the primary material of his work, and mapping the unlikely trajectories of those arresting subjects is part of the allure of his images: Goldstein is now a pillar of home shopping, and Benson eventually chucked it all for a Hamptons garden.
The Hujar tableau is but a fraction (though a personal favorite) of the sweeping photography lots on offer this week at Christie's, which essentially comprise three auctions in one. Dianne B. and her ilk are part of Photographs, a dizzyingly broad selection of 20th-century photographers including Irving Penn, Inez & Vinoodh and Edward Weston. The Yamakawa Collection of 20th Century Photographs includes American and Japanese photographs from the Post-War years and features, most prominently, Diane Arbus's "Box of Ten Photographs," for which the opening estimate is between $500,000-700,000. These two auctions will happen on Friday afternoon, but there is also MoMA: Walker Evans, which launched online Tuesday and runs through April 11; it's a continuation of the auction house's partnership with the Museum of Modern Art that sells de-accessioned works in the museum's collection.
Given the imprimatur of an august institution such as MoMA and the material, the Evans auction's digital-only sale is perhaps counterintuitive. It seems wild that you can simply register at christies.com and place bids on works of the iconoclast, arguably the most influential American photographer of the early 20th century. Current bids appear as low as $900 (for now).
"This is a no brainer to get involved and pick up a Walker Evans piece for a few thousand dollars. That's been exciting," says Darius Himes, Christie's International Head of Photography, on bringing new collectors into the house via online auctions. "We got into [online auctions] very early and have supported it internally and had great successes. Last season, in my department alone, we sold a work for over 100k, in an online-only sale. It was a Brancussi print from the MoMA collection…and other departments have had higher figures. I believe there was a million dollar painting." Casual!
Photography, he continues, is "an entry point to a lot of people because they recognize images and they know photographers names."
A recognizable photographer's name is naturally, for better or worse, an intrinsic factor in an auction setting. The blockbuster Hujar exhibition currently on at the Morgan Library & Museum, for example, certainly lends contemporaneous heat (and zeros) to his aforementioned lots. But that heat isn't always so positive, as in the case of Patrick Demarchelier, whose Nude, St. Barthelemy, West Indies, 1989 is part of the Various Owners auction. Demarchelier made news in February when he was named in a Boston Globe story revealing accusations of sexual harassment over his four-plus decade career, charges Demarchelier denies. It is estimated at between $20,000-30,000; asked whether the dynamic of Demarchlier's reputation plays into that salability of the photographer's work, Hime said, "A little bit…his market is a very established market. This image in particular is iconic. So it does a little bit, but then it doesn't." Christie's, operating in a secondary market, does not represent the artists, but works as an agent for the sale of the pieces whatever their provenance. In a way, Friday's auction will be a bellwether to determine how these allegations can and will affect artists' careers.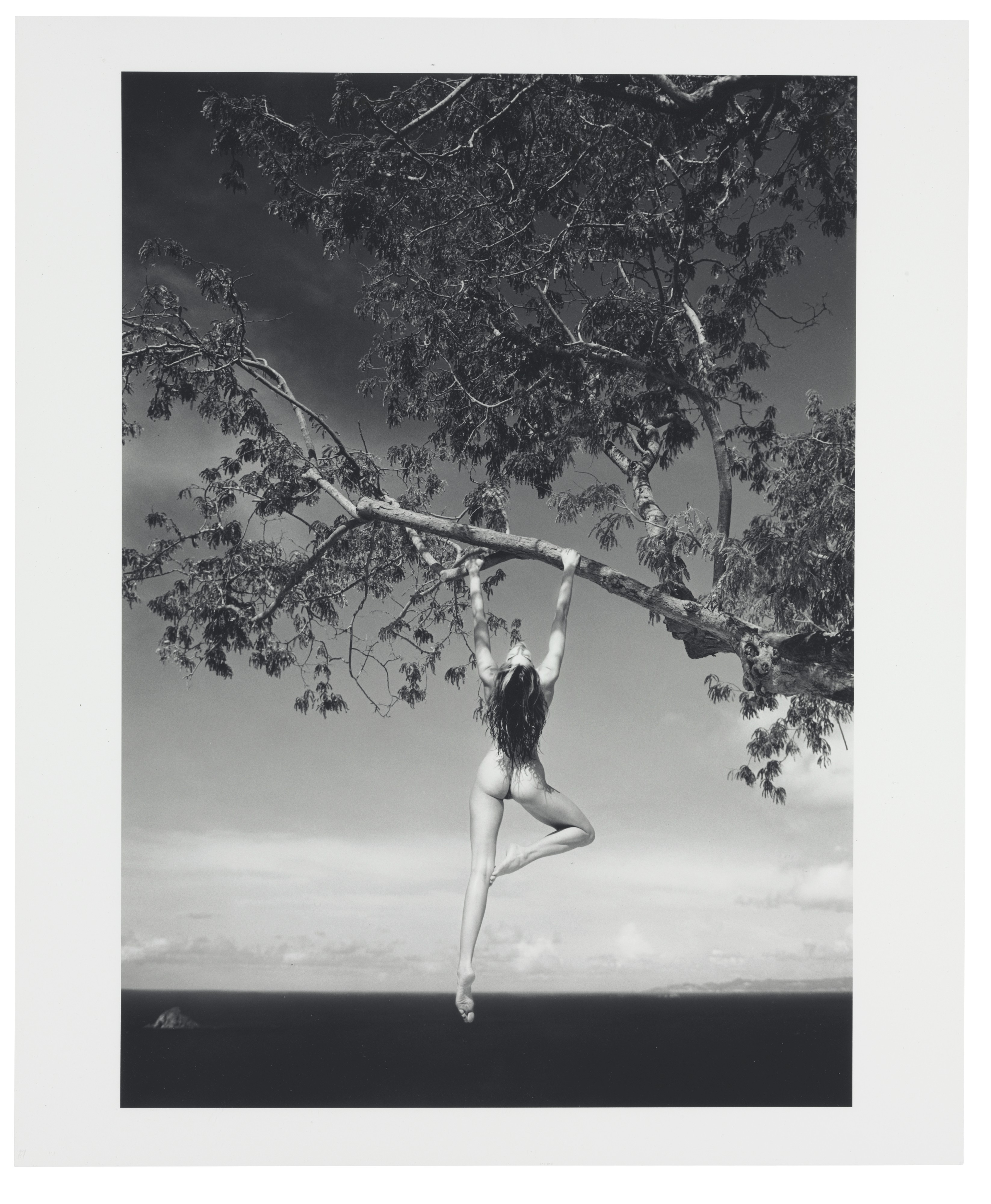 And even if you don't have half a million dollars for an Arbus or even $1,000 for an Evans, the space is open for public view from 10am-5pm this week to peruse, museum style, at your leisure. The breadth of work in the endless warrens of interconnected galleries just across from 30 Rock is nearly overwhelming, but deliciously so. To find yourself in the company of Hujar's tragically hip cohorts and then suddenly, to turn the corner to be in the thrall of a sleek, high-contrast Penn bathing study is both disorienting and totally fun.
It may be laid out with the exactitude of any judicious museum curator, but this stuff was meant to move. If you aspire to the in-situ cool of Dianne B. and pre-QVC Lori Goldstein, or more practically, want a starter Walker Evans that costs less than a designer couch, get bidding.
Below, a selection of images from the auctions.