David Wojnarowicz, Arthur Rimbaud in New York, 1978–79, 1990. Gelatin silver print, 8 x 10 inches. Image courtesy of the Estate of David Wojnarowicz and P.P.O.W., New York.
David Wojnarowicz Is My Shepherd, and I Want All the Beauty
A retrospective of an artists' artist displays the wrathful gorgeousness of queer art as AIDS approached.
David Wojnarowicz, Arthur Rimbaud in New York, 1978–79, 1990. Gelatin silver print, 8 x 10 inches. Image courtesy of the Estate of David Wojnarowicz and P.P.O.W., New York.
There's a lot of underlining in a copy I have of David Wojnarowicz's 1991 book Close to the Knives: A Memoir of Disintegration, and the first page tells me he "is a visual and performance artist and writer," present tense. This David died of AIDS in 1992. I wasn't making marks on texts when I was three years old, but this copy came, at my request, the month I turned sixteen. What could that girl have possibly been getting out of a text that raved: "To make the private into something public is an action that has terrific repercussions in the pre-invented world. The government has the job of maintaining the day-to-day illusion of the ONE-TRIBE NATION"? Or shimmered with "I move to a place in the back of my head and merely witness it all"? Everything, dear reader; strange flickering of the unknown, dawning recognition of tragically square peg nature in world gaping with round holes.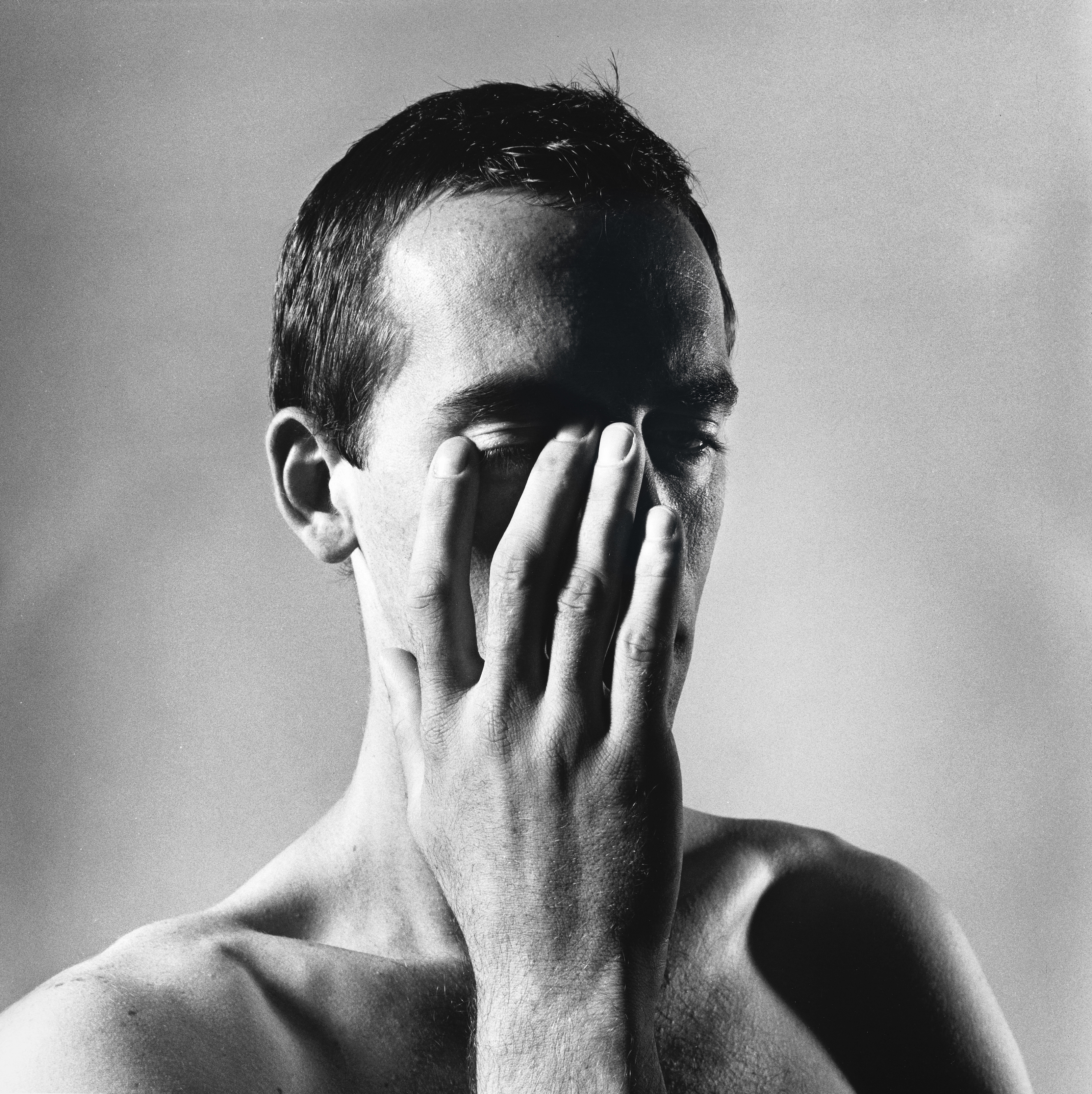 Precocity is totally dumb and could ruin your life, but there were thrills by proxy with reading him, and a peek into experience that had zilch to do with the obvious or anything familiar. I did an image search and he was the most beautiful man I had ever seen, probably because he looked like ugliness was waging a battle with gorgeousness right across his face. Then there was the cover of his book, a reproduction of a painting by the artist that, unbeknownst to me, depicted Japanese author Yukio Mishima jerking off, the torso of Saint Sebastian, and a sleeping—hopefully dreaming—profile of the photographer Peter Hujar. The work, now hanging in Wojnarowicz's retrospective at the Whitney, is, I have learned, from 1982. It may well be a secular icon of queer devotion, suited to a function of paying respects to the passed and honorable, but I've always known it as a glowing exit gate to the worthwhile.
Just because I'm dawdling in the reverie doesn't mean it isn't content.
The show, the first major staging of Wojnarowicz's work since 1999, is titled History Keeps Me Awake At Night, but what leaps out in the artist's work are all these images of sleep, transcriptions of dreams in his journals—written or recorded to tape—and the drowsy repose of intimacy seguing into the horizontal poise of death. The spray painted silhouette of Wojnarowicz's mentor and lover Peter Hujar is reworked across three paintings—once on a map of the world, again on the aforementioned collision of canons, and finally in a double take with one frame shattering his face into shards against a pattern of bricks—before it comes to its final rest in the triptych of black and white photographs the artist took of Hujar dead in his hospital bed in 1989. The last view of face, hands, feet is a tribute not just to the photographer who taught, encouraged, and loved him, but a mirroring of the close, nurturing gaze the elder cast on him.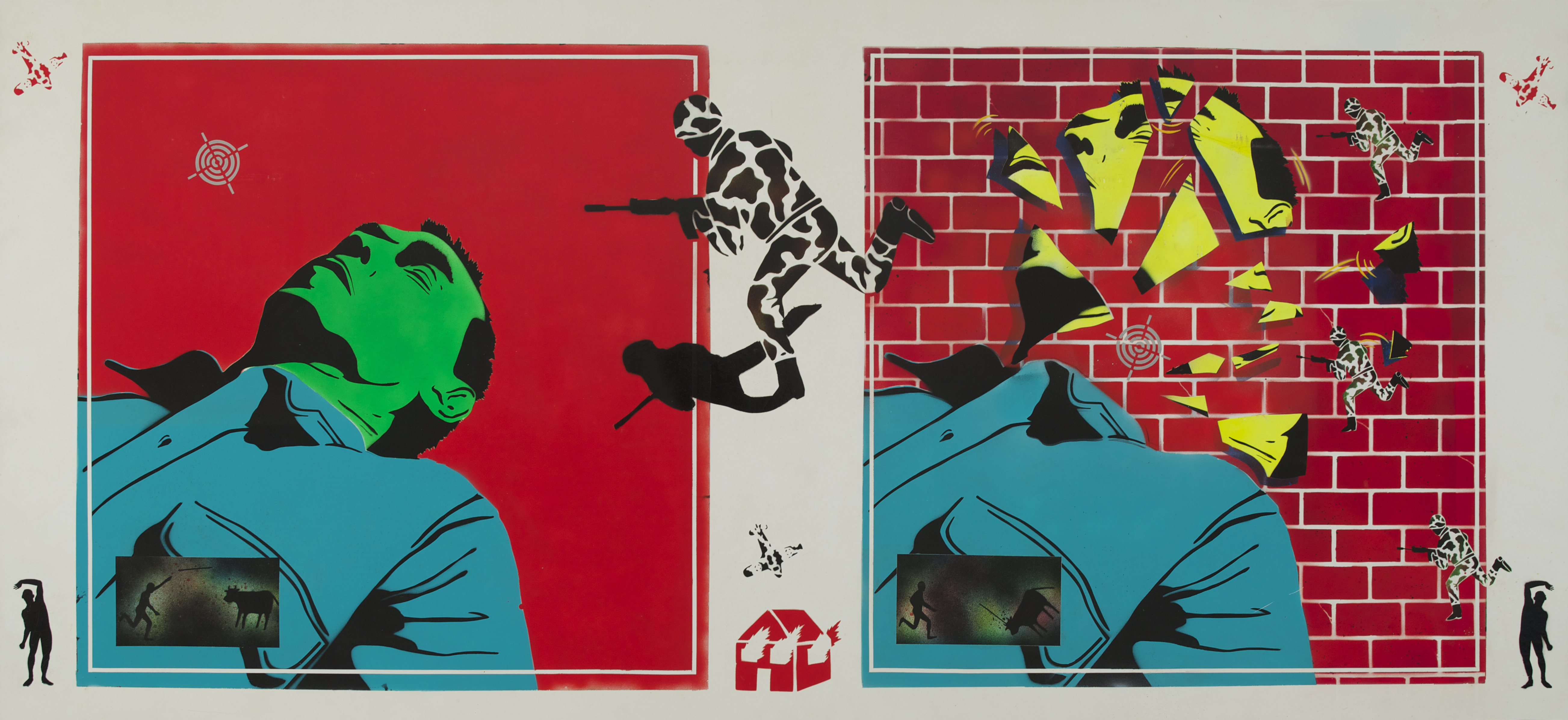 To whit, there's a wall of Hujar's photos in the Whitney's show: David Wojnarowicz with Hand Touching Eye, 1981, shows the artist with his fingers reaching up as if to rub his eyes, which are half-lidded. In David Wojnarowicz (Village Voice "Heartsick: Fear and Loving in the Gay Community"), 1983—a picture which appeared on the cover of the June 28, 1983 edition of the paper linked to a story about the effect of HIV and AIDS on the gay community—his eyes are hidden as his head rests on his arms, which grasp the back of a chair. David Wojnarowicz in Dianne B. Fashion Shoot II, 1983, is a portrait of the artist as a young cuddler, wrapped loosely in a blanket that appeared pooled by itself for another photograph, Blanket in the Famous Chair, 1983. That piece isn't in this show, but again there was the pathological twinge of identification ("it me") when it was in an exhibition at the Morgan Library & Museum this spring. For I, too, am a pile of softness that can lose its shape, or gain a new one, at anytime.
Wojnarowicz fought the law (he won) and worked in sculpture, painting, photography, film, in addition to being a scintillating writer, but staring at that cover for so many years made its mark. He can lead prickly, hostile, misfit lambs to other suitable terrain, like Kathy Acker's outside the road. Which is not to say he was a great role model, he looked more like a saint. Now, in 2018, the only living David in New York says in an introduction to the newly published The Weight of the Earth: The Tape Journals of David Wojnarowicz: "We get to make our own saints to help guide us through this place, to get back from one place in our head to another." If you need me, I'll be at home canonizing, please leave a message.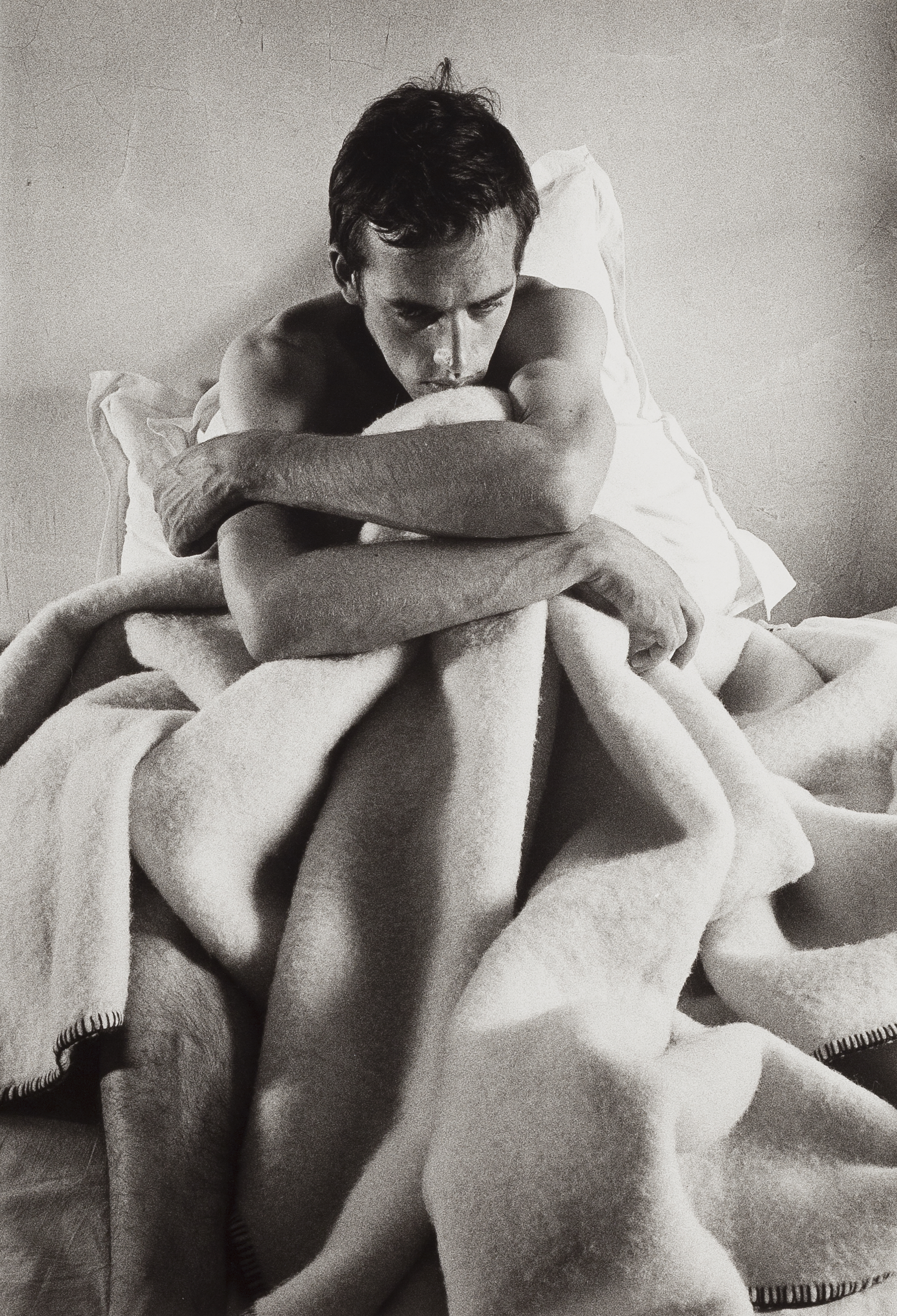 David Wojnarowicz: History Keeps Me Awake At Night is on view at the Whitney Museum of American Art through September 30, 2018.
The Weight of the Earth: The Tape Journals of David Wojnarowicz is published by Semiotext(e) / Native Agents and distributed through the MIT Press.