Fashion Horoscopes: The Signs as Madonna Looks
Aries: Blonde Ambition tour cone bra
Yes, THE Cone Bra
Designed by her main bitch Jean Paul Gaultier
Aries are innovators! Fuck your 1950's norms!
Get in the car, we're revolutionizing underwear as outwear sweetie
Taurus: 1991 Academy Awards
Rolled up to the Academy Awards wearing $20 million worth of Harry Winston diamonds and a fur stoll
Yes honey, I'm expensive
Big Marilyn Monroe vibe
Yes honey, I'm a classic
Gemini: Hung Up Music Video
Time goes by... so slowly… for those who have absolutely zero patience and need constant stimulation
NO TIME TO HESITATE
Ushered in a new reinvention: Madonna's disco era
Geminis need MOVEMENT and it better be FUN!
Cancer: 1992 Tiddies out for charity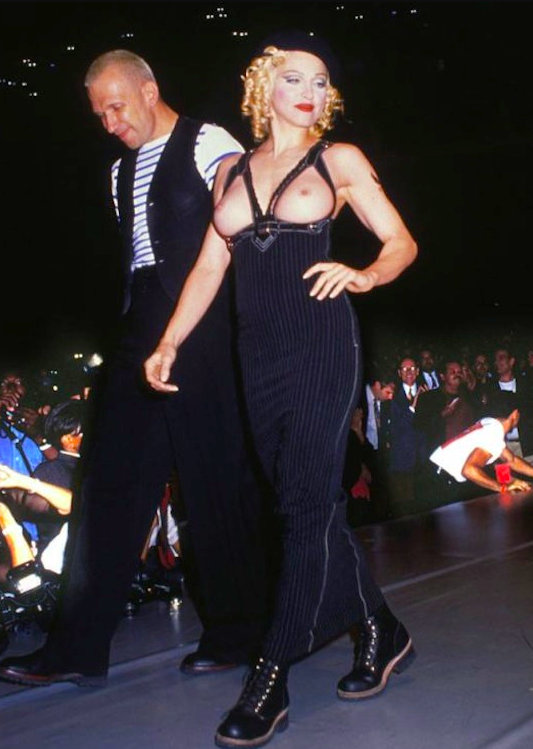 Cancer rules over the breasts so you know we're going Tiddies Out for this look

Wore this to a benefit for the American Foundation For AIDS Research

Walked the runway in front of 6,000 with the tenacity of a Cancer

Raised $750,000 so you KNOW she's taking care of the community the way a mother crab would want her to
Leo: 1984 MTV Video Music Awards debut "Like A Virgin" performance

Madonna's debut and her quintessential look simply MUST belong to Leo, her zodiac sign!
Was instantly famous after giving this performance
Oozing with personality, bubbly smiles, and originality
Immediately a unique, fresh face on the scene
Virgo: 1990 MTV Video Music Awards "Vogue" performance
Pulled voguing from the queer underground scene in New York to the public eye (watch Pose on FX)
Wearing what can only described as "finery" = reflection of Virgo's elegant, refined taste
It's so obvious how much work and detail went into the perfect planning of this routine! The outfits! The choreography! The makeup! It's iconic!
Which makes sense, since Madonna's dominant energy is actually Virgo! She's a Virgo rising, moon, Mercury, and Pluto!
Libra: Material Girl Music Video

When it comes to fashion, Libra is the ultimate Material Girl (sorry Taurus!)
A lil tease balancing backup dancers and collecting gifts from suitors!
The No Broke Boys anthem
Perfect match for Libra's high standards, light energy, fickle nature, and flirty vibe!
Scorpio: Papa Don't Preach Music Video
Italians Do It Better
I feel like my argument could end here but I'll continue
Song/video itself challenges shitty patriarchal attitudes about teenage pregnancy; Scorpio is ALL about transformations of preexisting ideas, and holds a particular interest in sexual exploration
Don't preach at me Dad, I do what I want!
Sagittarius: 2001 Drowned World tour riding a mechanical bull
It's not a horse but we can still get down ;)
"Did I say something wrong? Oops, I didn't know I couldn't talk about sex! Did I stay too long? Oops, I didn't know I couldn't speak my mind"
Rihanna picture edit: This is the most Sagittarius shit I've ever seen in my life
This song is a whole fuck-you defense of being able to say what you actually think, and not apologize for it, which is perfect for the most honest and blunt sign in the game
Ends with her riding a mechanical bull, I mean come on
Capricorn: 2012 MDNA tour in Tel Aviv
This is the Greatest Hits of outfits - it features a #tbt to her cone bra, her suit phase, pinstripes, and dramatic gloves!
Thorough! Comprehensive!
But with an added layer of sophistication
Still collaborating with Gaultier twenty years later because YEAH loyalty matters to both Leos and Capricorns
Aquarius: 1985 Desperately Seeking Susan
Okay this movie is all about how her character is so unique that she's incredibly easy to obsess over, as exemplified by a scene of her being stalked as she successfully thrifts some rhinestone-covered boots by simply exchanging the JACKET OFF OF HER BACK?
Does anyone love thrifting as much as an Aquarius?! It's a stylish form of recycling that ensures no one will ever be able to copy your look!
Madonna's first acting role, a.k.a. "I'm bored of being the Queen of Pop, time to try something else"
Aquarians always crave novelty!
Pisces: 2018 Heavenly Bodies Met Gala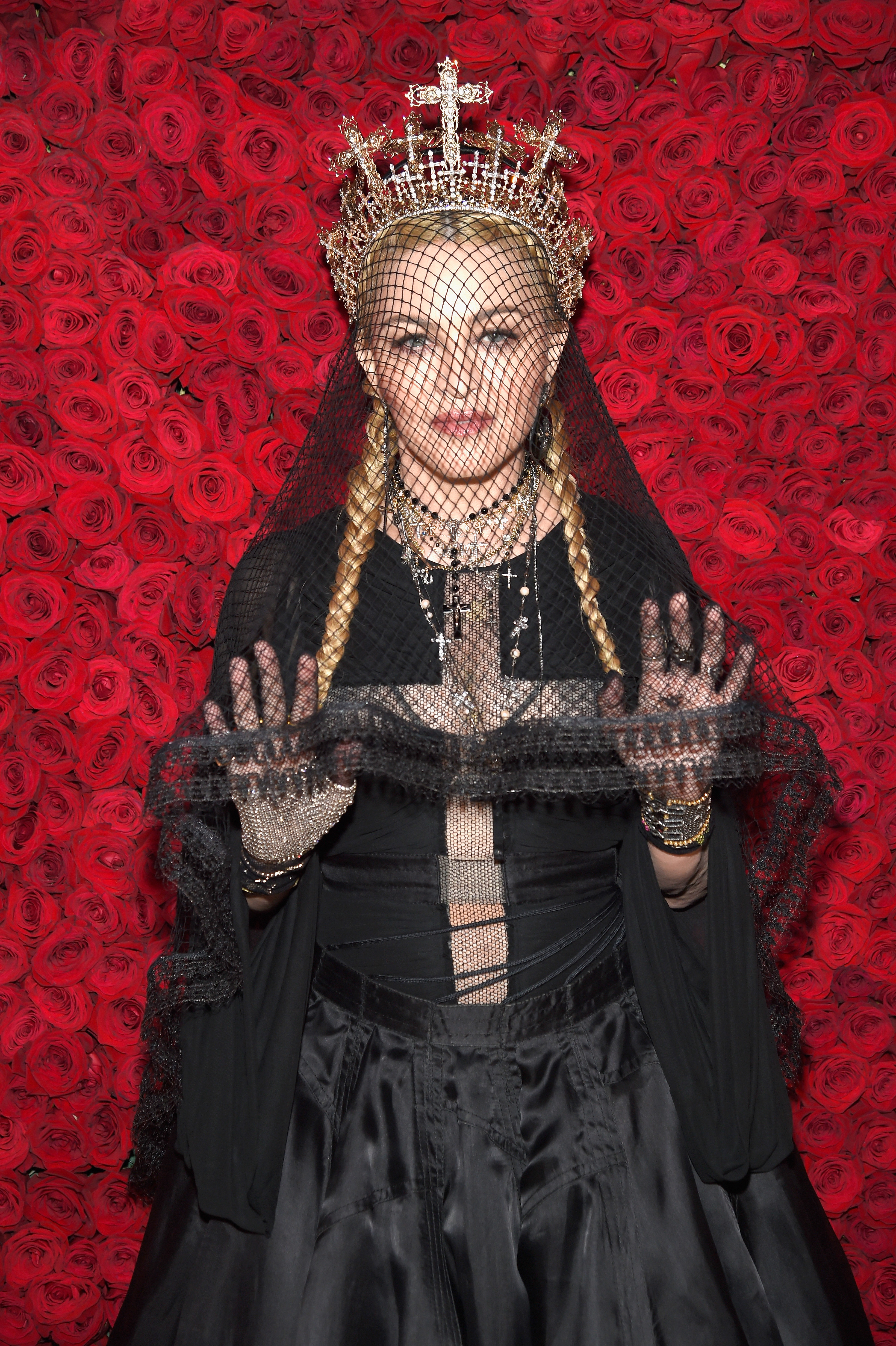 You know I had to include this look from the 2018 Met Gala, themed "Heavenly Bodies: Fashion and the Catholic Imagination"

Pisces is easily the most spiritual of the signs

Most connected to their dreams? Most likely to own a tarot deck? Most likely to join a cult?

AND, among the most imaginative! Madonna may not always get it perfectly right, and you may not always want to steal her style, but she has always been a groundbreaker, and always been true to her own vision. The same can be said about Pisces! Their creativity drives them!