Derrick Adams in his studio. Photo by Terrence Jennings, courtesy of the Museum of Arts and Design
Derrick Adams on Revisiting the Negro Motorist Green Book
In his new show at the Museum of Arts and Design (MAD), the artist looks at a midcentury guide to safe spaces for black American tourists.
Derrick Adams in his studio. Photo by Terrence Jennings, courtesy of the Museum of Arts and Design
"My work focuses on political unrest, and on the overlooked stories of those working for the community in the trenches." In his spacious Bed-Stuy studio, Derrick Adams gave GARAGE the lowdown on his new work inspired by The Negro Motorist Green Book. Authored by Harlem postal worker Victor Hugo Green and published from the 1930s through the '60s, this annual guide aimed to help African American tourists circumvent the numerous obstacles thrown up by American racism in the Jim Crow era. Adams came across the nearly forgotten tome through word of mouth, then investigated it further at the Schomburg Center for Research in Black Culture in Harlem. Now his exploration of its pages-long tips has culminated in Sanctuary, a new exhibition of fifty mixed-media wooden panels and sculptures at the Museum of Arts and Design in New York.
"I was fascinated by the ingenuity of the guide's creator," said Adams as he put the finishing touches on a group of panels incorporating vibrant textiles that were destined for the show. A formalist at heart, Adams is known for supporting his work's sociopolitical content with structural precision. After an exceptionally busy 2017, during which the Baltimore-born artist was the subject of seven solo exhibitions across the US, his first outing of the new year gives Adams the chance to explore the idea of safe space by examining how the Green Book presents services such as lodging and dining over the course of a number of editions. Selecting chapters headings such as "Stop and Shop With Us" and "You Get Your Own View," he illuminates a uniquely midcentury intertwining of emergent consumerism and racial politics.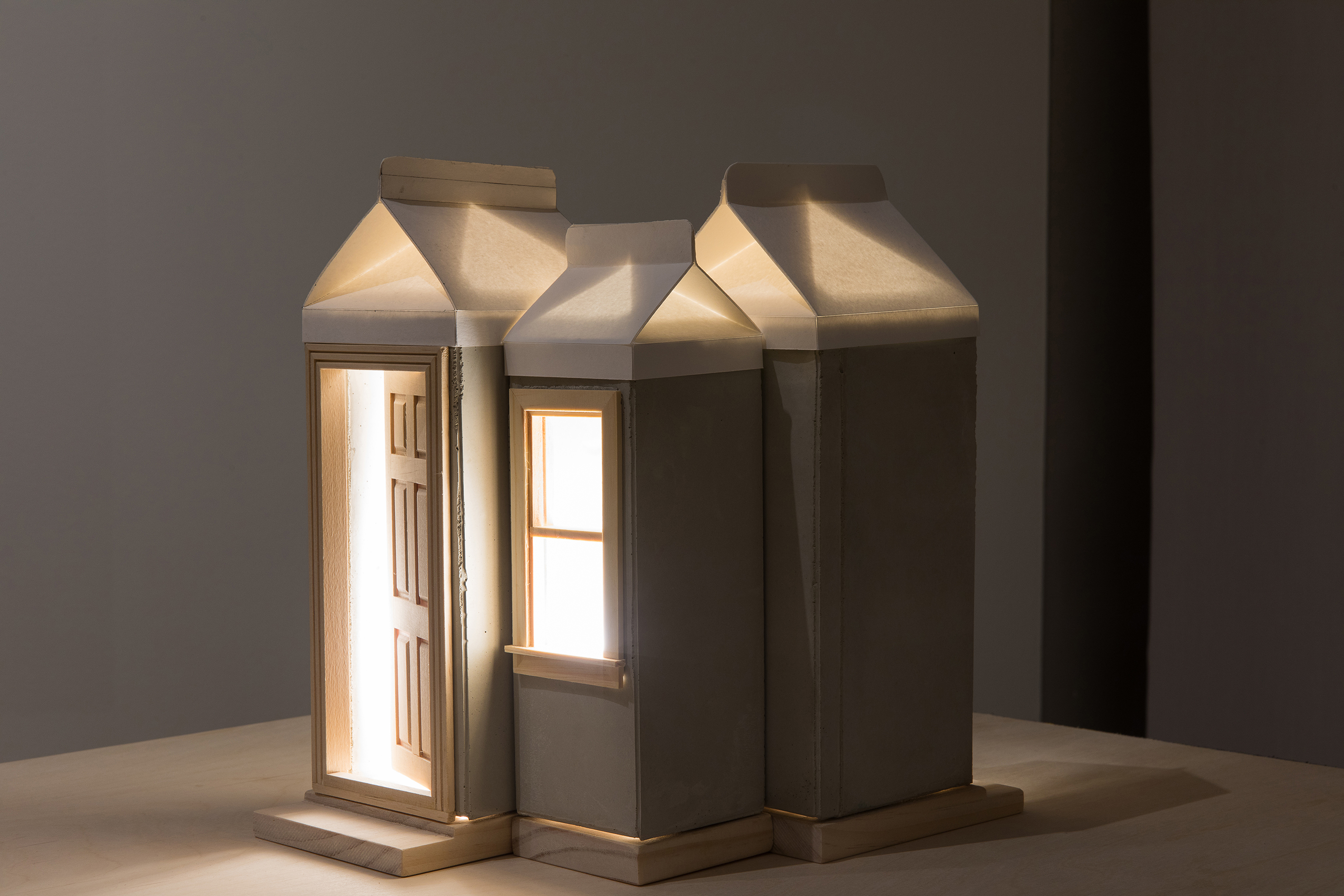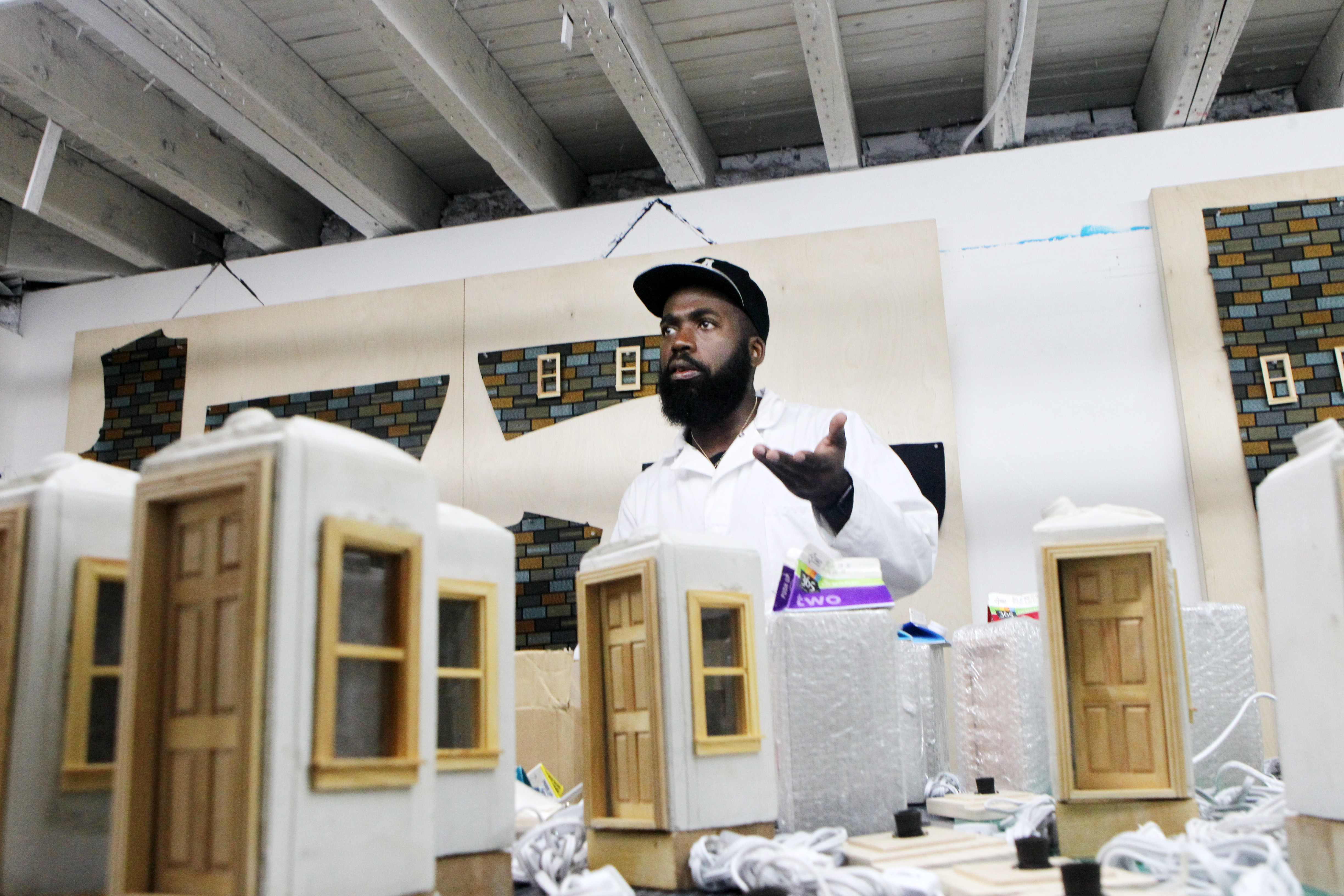 Even in the golden age of Madison Avenue, when camping gear, hiking attire, and cars became the subjects of extensive ad campaigns, the industry's primary target remained white Americans. To a certain extent, argues Adams, the Green Book offered a corrective to this bias too: "It was attached to the idea that black customers also could spend money," clarifying too that his project for MAD had led him to something like an alternative portrait of prewar and midcentury African American communities. Sanctuary defines a state of mind and place of refuge, even in places one feels estranged. Think about African American tourists who had never traveled before, and who then realized how different reality was from what they might have imagined."
In the era of Yelp and TripAdvisor, informational underground publications like the Green Book might seem redundant, but it's worth remembering the crucial role they played in augmenting communities that were otherwise restrained, even silenced. Although their circulation was small, they helped readers maintain hope for a freer life, even when broader public affirmation remained seemingly unattainable. "The black body carries politics wherever it goes," Adams remarked. "With that reality, we still have to think about moving forward."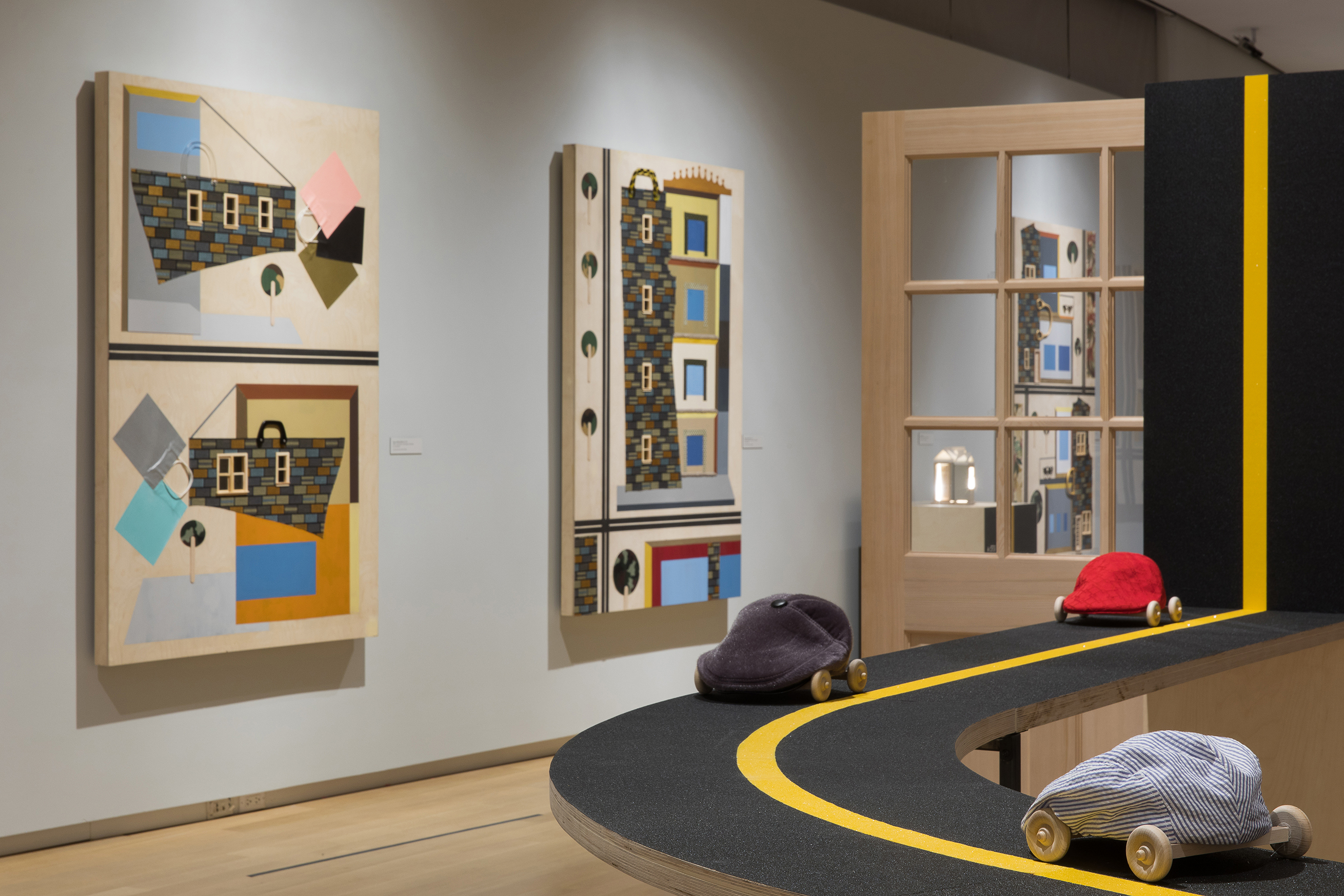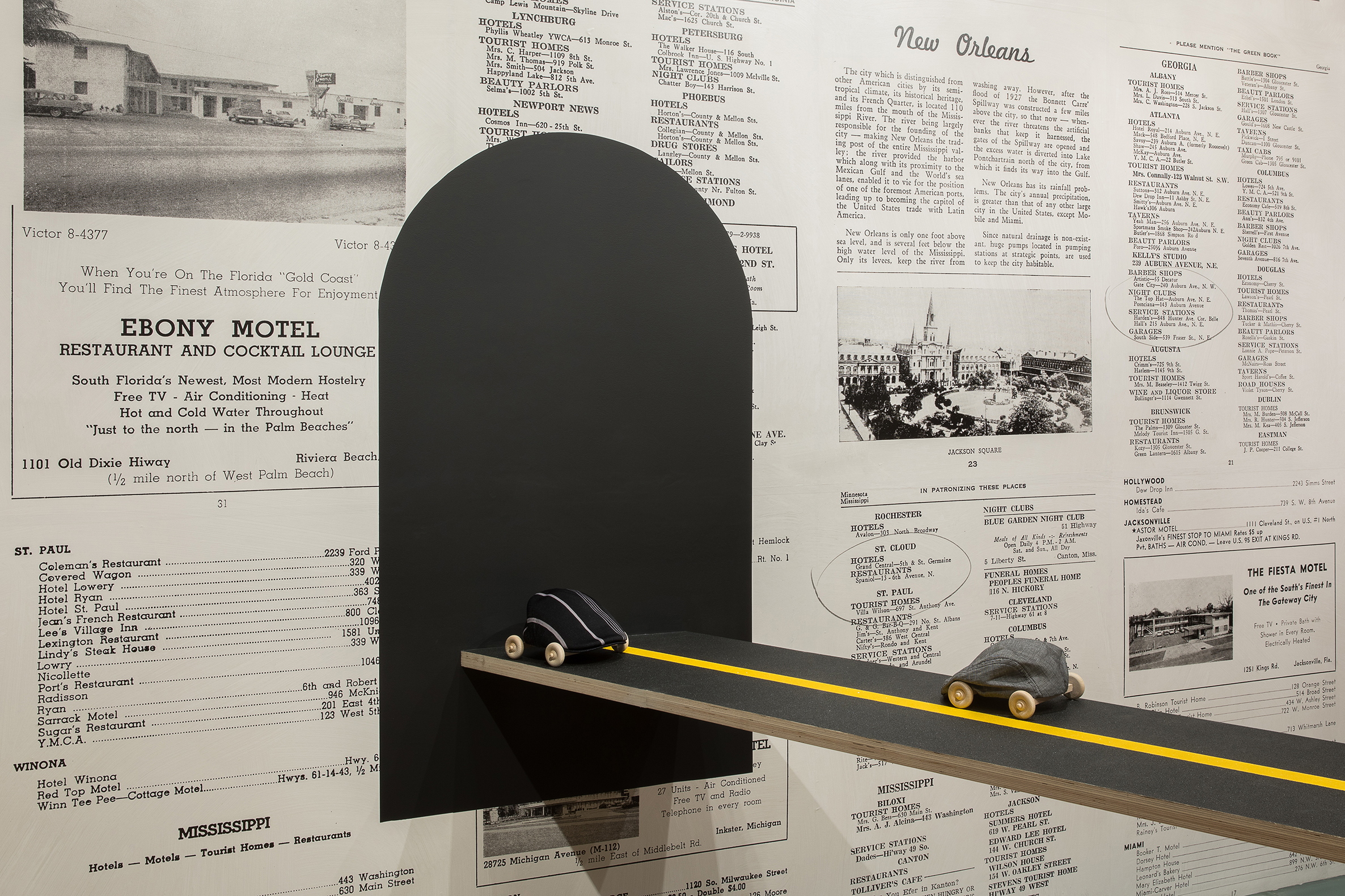 In addition to portraying a historical social landscape, Adams has used his source as a platform to experiment with architectural forms and industrial surfaces. Drawing on the book's descriptions of different locations, he turns his eye to what it has to tell us about architectural convention, and the associations of form more broadly." Sanctuary is about the meaning of the material and its iconic attachment to histories that are related to me, but not personally directed toward me," he explained. "Architectural principles are important in reflecting people's lifestyles at a certain time." Though decades old, Adams's source was produced in reaction to a problem that persists in to the present.
Derrick Adams: Sanctuary is on view at the Museum of Arts and Design, New York, though August 12.