Paul Barsch, Pizza Voyeur Vegetarian Pizza Screenholder 1, 2014. Courtesy of NRW-Forum, Düsseldorf
These Artists Want a Pizza the Action
A new exhibition celebrates a universally acknowledged truth: there's a lot more to pizza than food.
Paul Barsch, Pizza Voyeur Vegetarian Pizza Screenholder 1, 2014. Courtesy of NRW-Forum, Düsseldorf
"Pizza is one of the great readymades!" announced curator Mikkel Carl, then diluted the sloganeering punch of his initial remark slightly by going on to explain that this was "because of the manifold meanings culturally associated with it." Got it. Then fellow curator Paul Barsch echoed the sentiment: "There's a lot more to pizza than food."
No one on earth dislikes pizza, and the staple snack's pop-cultural associations are correspondingly legion, from Mary-Kate and Ashley's "Gimme Pizza!" video segment to Macaulay Culkin's band The Pizza Underground (perhaps his crowning achievement). Then there are the feuds—Grimaldi's versus Juliana's, Domino's versus Papa John's, Ray's Original Pizza versus Famous Ray's Pizza.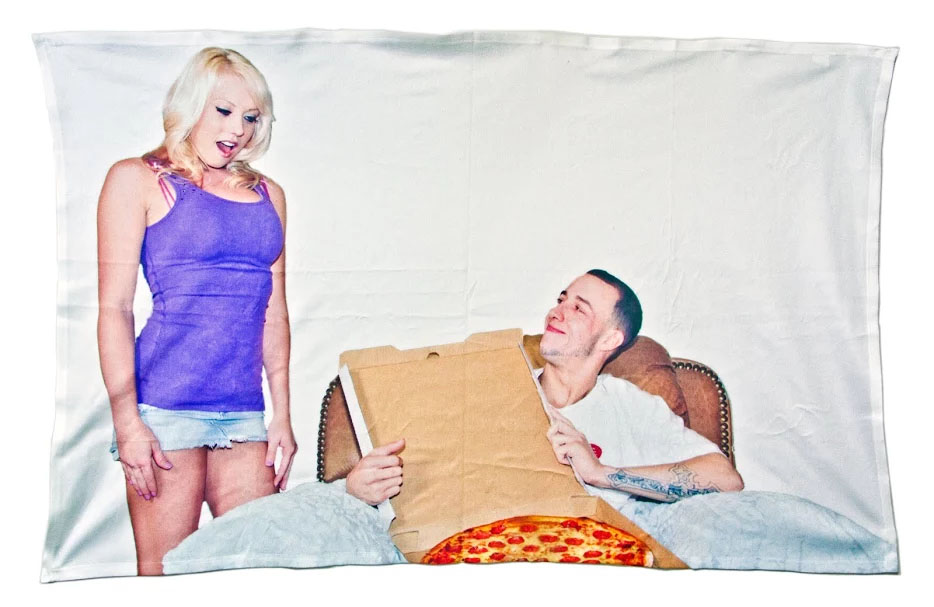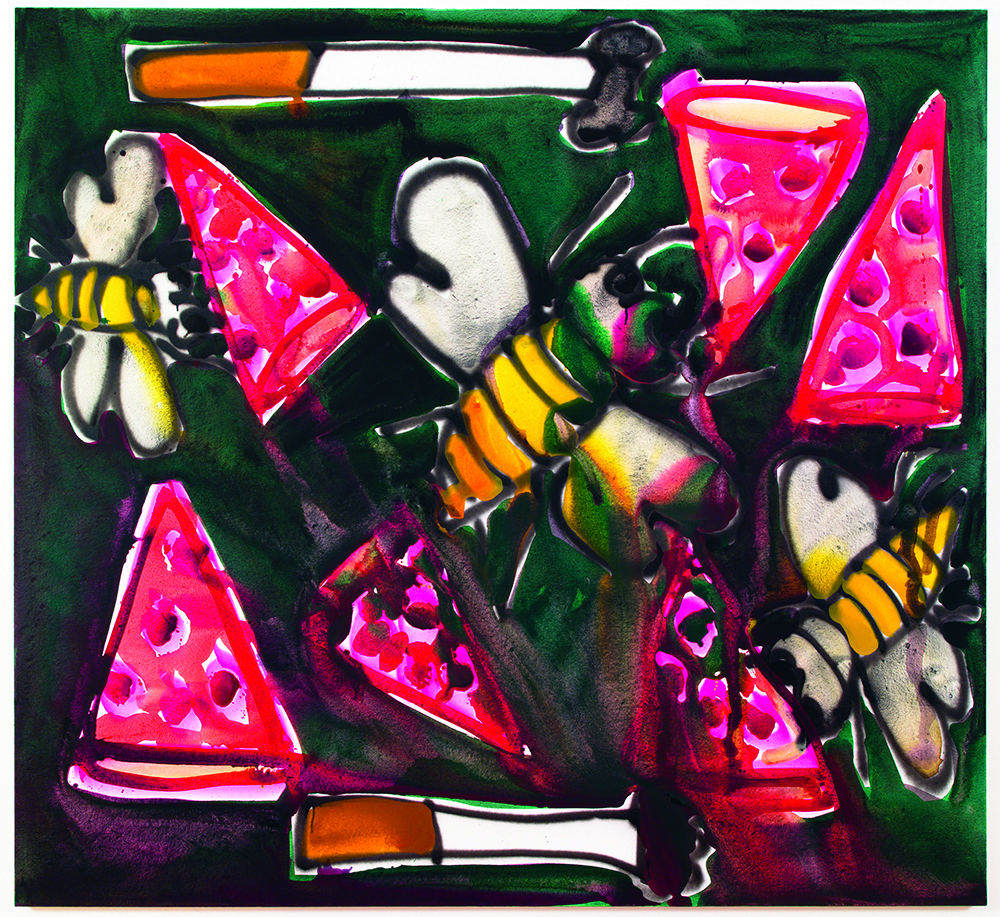 In honor of the pie's continued indispensability and global spread, Carl, Barsch, and fellow artist-curators Marie Nipper and Konstanze Schütze have conceived an exhibition Pizza is God, to open shortly at NRW-Forum in Düsseldorf, Germany. The group show will present pizza in all of its physical and, uh, digital glory, with works by more than 25 artists including Cory Arcangel, John Baldessari, Katherine Bernhard, and John Bock.
The four organizers of Pizza is God stressed the project's serious intent—it was no mere prank or social media bait, they insisted. After all, pizza was recently added to UNESCO's Intangible Cultural Heritage list. And as Barsch explained, it functions as an invaluable common currency, even "a good way for an uneducated audience to have an entry point to contemporary art."
Works in the show include Baldessari's bright turquoise Clock/Pizza wallpaper, first made in 2015, and Arcangel's The Source Issue #2: Pizza Party (2004), a printed booklet that outlines software developed in collaboration with Michael Frumin that allows coders to order Domino's without leaving the command-line. Plus, for one night only, Jonas Lund will reinstate his 2013 website and installation Paint Your Pizza, enabling visitors to digitally design a real edible pizza (taste not guaranteed).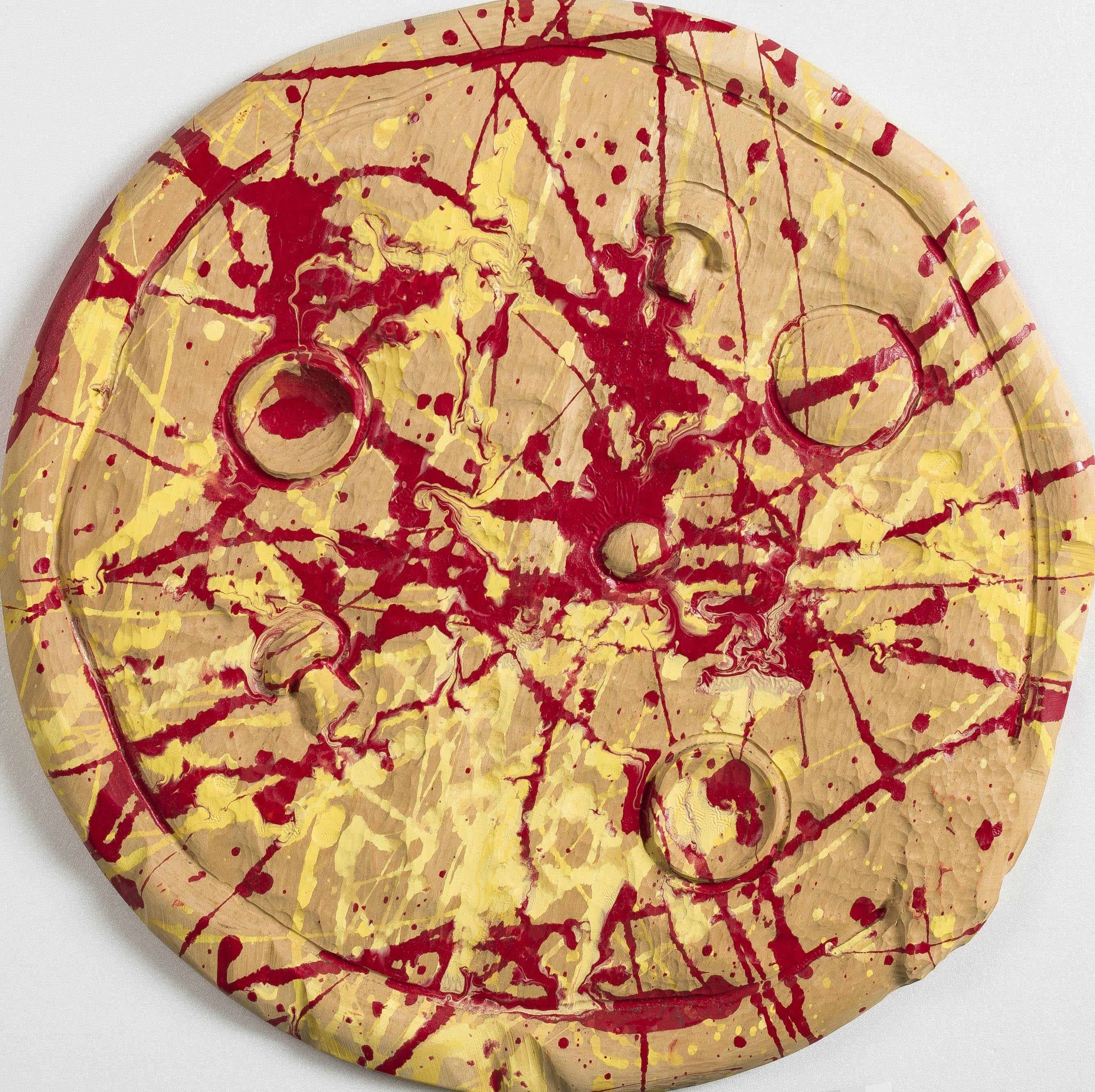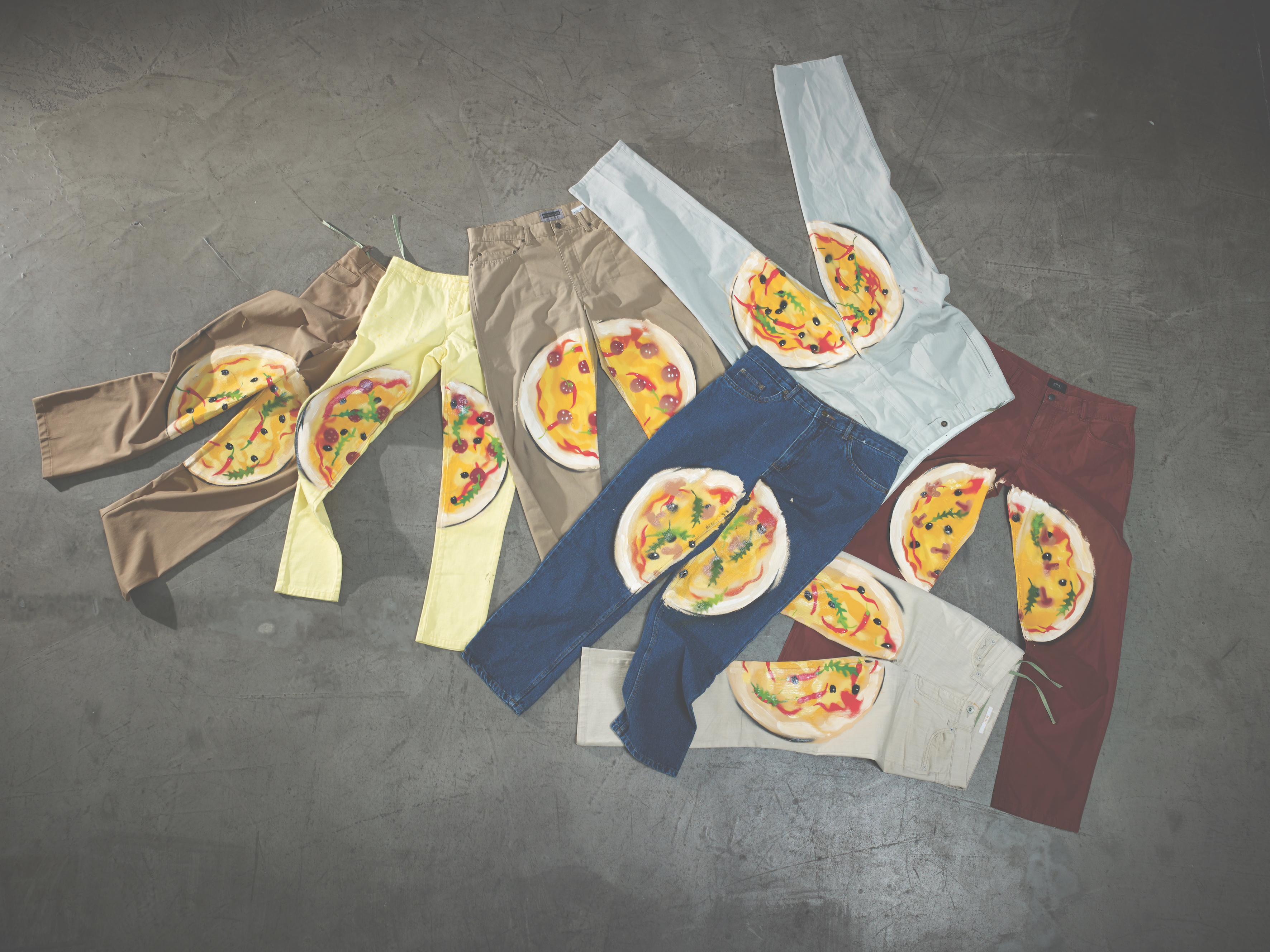 Away from the gallery itself, at a Düsseldorf pizzeria, Barsch and Konstanze Schütze will recreate their fully functional Pizza Pavilion, which debuted at the 2015 Venice Biennale in—where else?—Margherita Square.
Pizza is God will be on view at NRW-Forum, Düsseldorf, from February 16 through May 20.