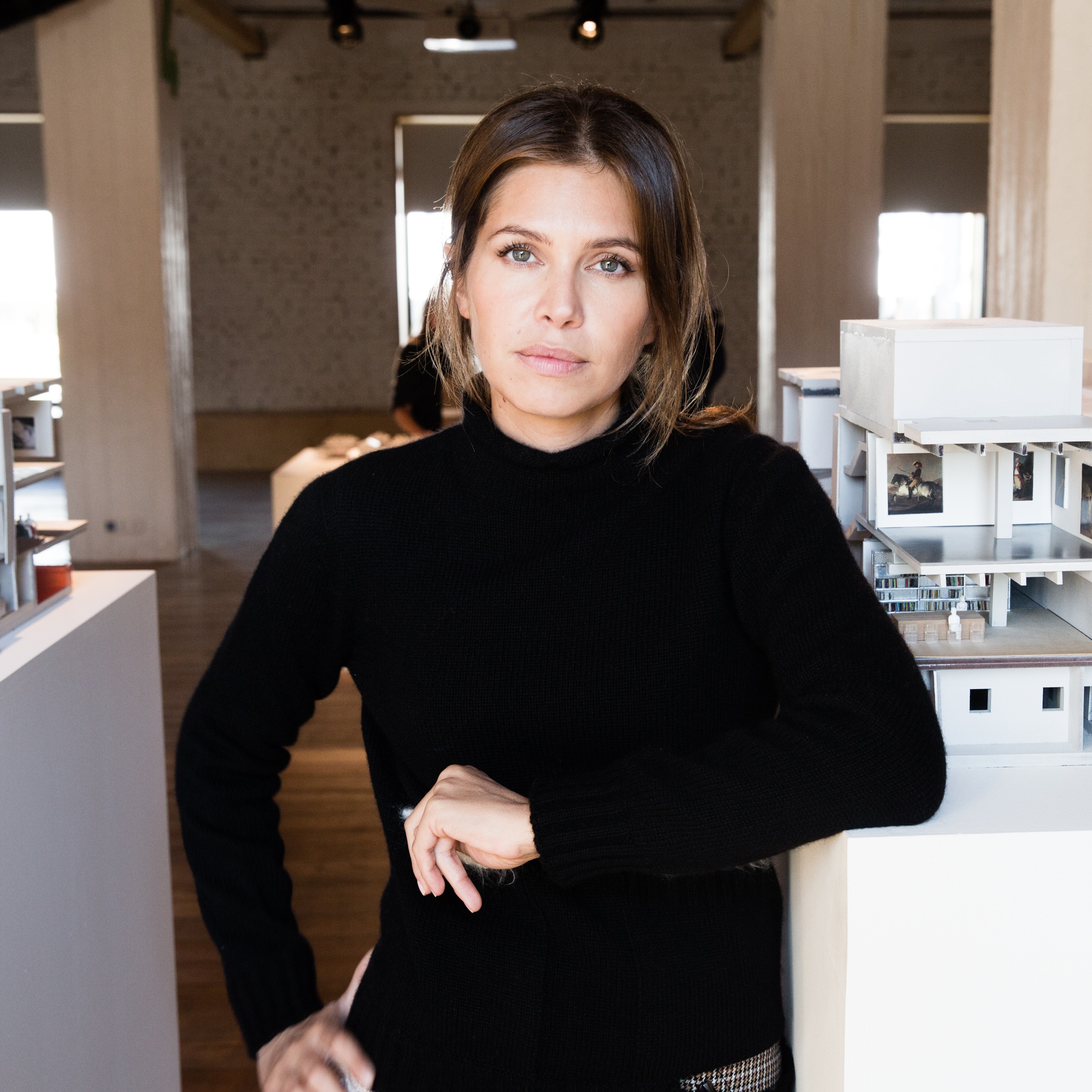 Dasha Zhukova
Founder and Editorial Director
In 2008, Dasha founded the GARAGE Museum of Contemporary Art in Moscow–– an institution committed to providing access to global arts and culture through a rotating exhibition series and creative content production. The iconic Rem Koolhaas-designed structure is also home to the first and only archive of Russian contemporary art. Over the course of almost two decades, GARAGE has grown in expertise and size, reflecting on current developments in Russian and international culture through an extensive program of exhibitions, events, education, research and publishing. With education at its core, GARAGE acts as a vehicle for exploration and discovery for nearly a million visitors annually.

Inspired by the success of GARAGE, in 2011 Dasha created and launched GARAGE Magazine. Bringing the museum's spirit to life on the printed page, the magazine showcases creative collaboration among established and emerging artists and thought leaders. Acquired by Vice Media in 2016, GARAGE Magazine expanded from a biannual print publication to a digital platform where the worlds of art, fashion, and culture converge. 
Dasha is a founder of Artsy, where she remains engaged as a creative and advisor, and she is also a co-founder of New Holland Island, St. Petersburg's preeminent public arts and recreation space. In addition to spearheading this massive redevelopment project until the island reopened to the public in 2016, Dasha serves as the institution's Chief Ideas Officer, overseeing programming and the ongoing expansion of its offerings.
Dasha serves on the Boards of Trustees of the Metropolitan Museum of Art, the Los Angeles County Museum of Art, the Jewish Museum in Moscow, and the Shed, where she is a founding member. Born in Moscow, she graduated from the University of California Santa Barbara, and resides in New York City.